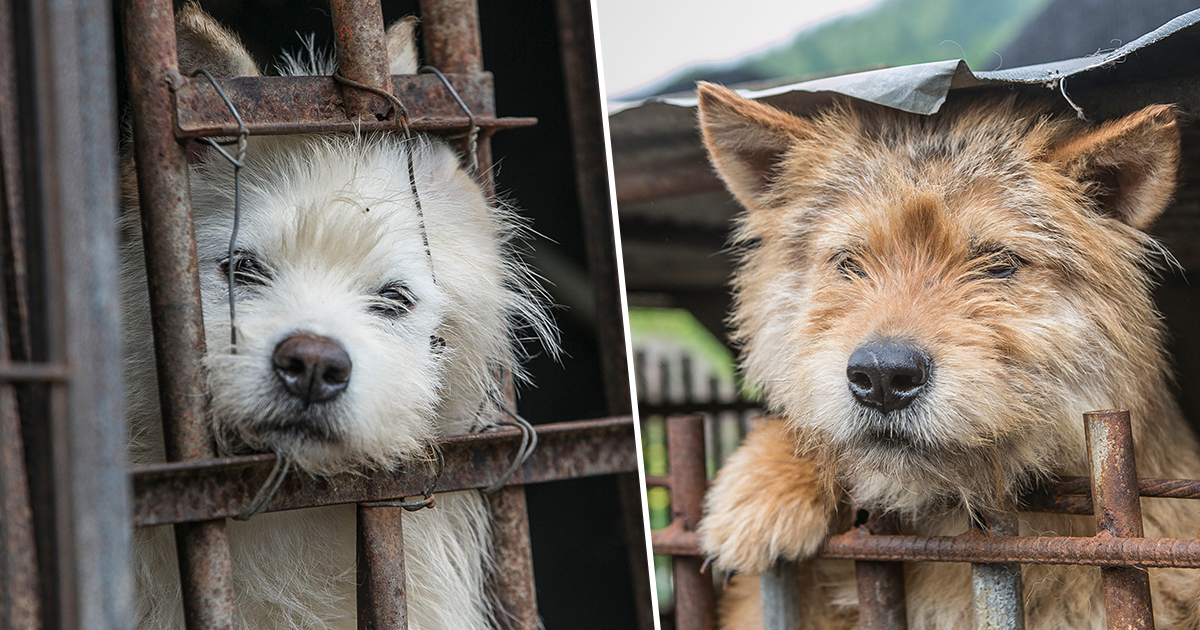 Gupo Livestock Market, one of South Korea's largest dog meat markets, is finally shutting down. The move comes after the local Busan authorities reached an agreement with the market's 19 dog meat vendors — who sold not only chilled dog meat but also live dogs killed to order — to shutter their businesses to make way for a new public park being built in line with an urban planning project.
Gupo's closure follows the demolition of Taepyeong — South Korea's largest dog slaughterhouse complex — on November 21, 2018.
According to The Korea Times, in return for closing their businesses by July 11, the local government will give each vendor about 3.1 million won ($2,700) every month until December 2020 "to help them make a new start".
That means the office is giving $49,856 away each month, which means a whopping $847,552 in taxpayer money. So even though Gupo is shutting down, the 19 dog meat vendors will actually receive money from the government as a "thank you" for complying. Whether they take the money and run or use it to set up a new dog meat business in a new location is up to them.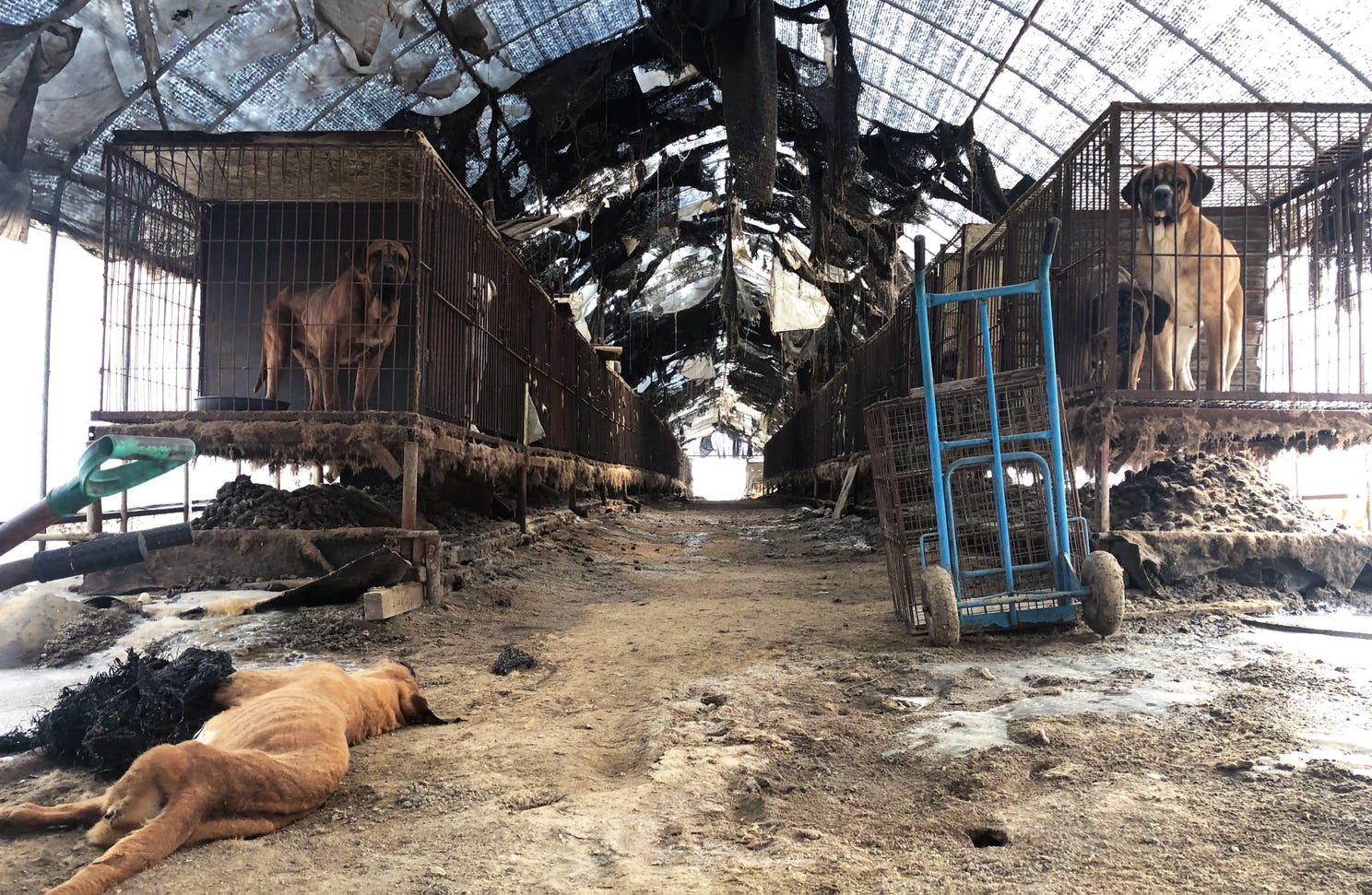 Nonetheless, Nara Kim, dog campaigner at Humane Society International South welcomed the move:
"We very much welcome the agreement reached to close Gupo market, home to one of the largest dog meat markets in South Korea. The closure plan is the result of months of hard work between the local authorities and the market vendors, and both sides are to be commended for working towards this goal that will not only bring an end to Gupo's dog meat era, but will also see the area regenerated with new amenities and businesses for the benefit of the local, modern economy.
"HSI has been working with dog meat farmers in South Korea for nearly four years helping them close their flagging businesses as more people in the county turn away from dog meat, so the closure of Gupo's grimly iconic dog market, which follows the demolition last year of the country's largest dog slaughterhouse complex, is a sign of more compassionate times. This is the latest crack down on an increasingly unpopular dog meat trade, and we hope that it inspires further closures in future where dogs also suffer for the meat trade, such as Chilsung market in Daegu."
Four animal rights groups, including the Korea Animal Rights Advocates, greeted the news in a joint statement:
"We wholeheartedly welcome and support the district office's effort to end the trade of dog meat in Korea. It is a big step forward, but Korea still has many such markets, including Chilseong Market in Daegu … We will continue to work with everyone to end the practice of eating dog meat."
It is estimated that around 2 million dogs are raised for slaughter on dog meat farms across South Korea. Witnesses say the farmers use cruel and brutal means of butchery to torture the canines, with death by electrocution being the favored means of slaughtering the dogs (which can take anywhere from five to twenty minutes). Hanging, in full view of the other dogs, is also a common method.
While the treatment of dogs in such a manner violates the Animal Protection Act, the traditional consumption of dog meat—or gaegogi—has been on the wane among younger generations sensitive to animal cruelty concerns, and a growing number of South Koreans embracing the canines as pets rather than food, the practice remains popular during the summer months.
Although there are roughly 17,000 dog markets remains, HSI hopes that the government's decision to shutter Gupo Livestock Market signals a new era in South Korea where the "increasingly unpopular" dog meat operations will be phased out and ultimately put to a complete halt.