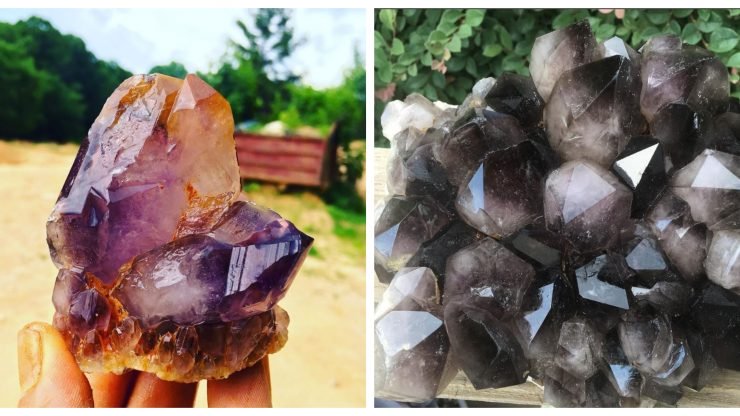 Buying genuine crystals doesn't come cheap and can be an expense most of us can do without. But for gem and crystal collectors around the world, there are some North American mines that allow public digging.
The almost free experience is worth the day trip if you're within South Carolina borders. The Diamond Hill Mine in Abbeville is open to the public, and for the eager gem hunters, camping overnight is free. With six acres of open land, the public can dig for all the crystals and gems they want.
Diamond Hill is based in the southern part of the Appalachian Mountains, some of the oldest mountains in the world that formed around 480 million years ago. Within the Hill's acreage, Amethyst, Smoky and Clear Quarts, and other crystals can be uncovered. Minerals such as Garnet, Epidote and Beryl have also been discovered there.
The public digging site will set you back $20 for a full day's dig. Whatever crystals and gems you uncover, they're yours to keep without additional costs. Bookings aren't required; just sign in between 9am and 2pm. For those wanting to camp, call ahead to ensure there's enough space for your RV or tent.
Another popular gem-hunting destination is the Emerald Hollow Mine in neighbouring state North Carolina. Located in Hiddenite, the mine is also open to the public, and is considered one of the more unique geological sites in North America—given it's the only public prospecting mine with emeralds.
Emerald Hollow Mine, through a partnership with the Hiddenite Family Campground, provides accommodation to visitors who wish to stay longer and explore the surrounding areas. What's unusual about this location is there's no need to dig for gems. On arrival, pick up your bucket that comes from the sluiceways of the mine and it might contain some gems.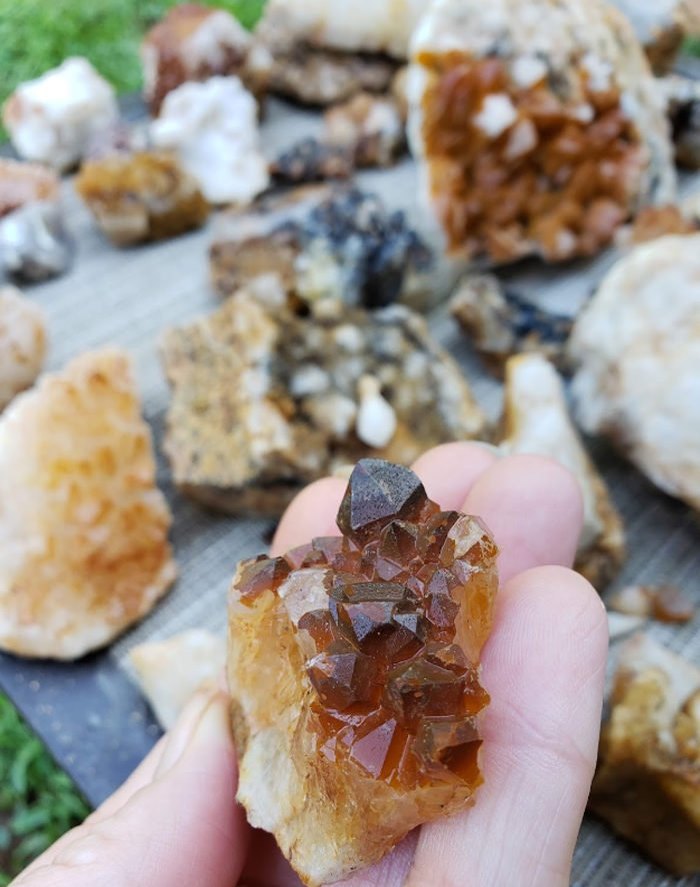 If you're looking for more than the standard amethyst or quartz, Arkansas also hosts a public mine. The Crater of Diamonds State Park is the only mine in the world that allows the public to dig for diamonds.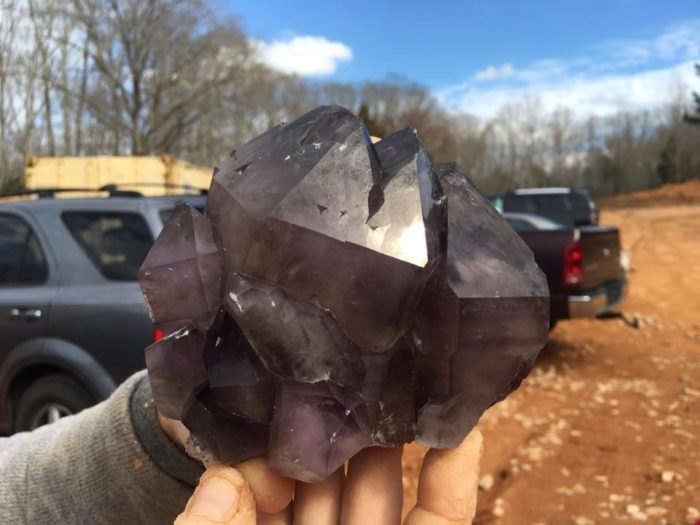 Also with camping facilities, Crater of Diamonds State Park features nature hikes, fishing, and the potential discovery of other rocks and minerals. Other amenities include the seasonal Diamond Springs Water Park and a park centre where you can view uncut diamond exhibits. Either bring your own tools when mining here or rent some on site when you arrive.