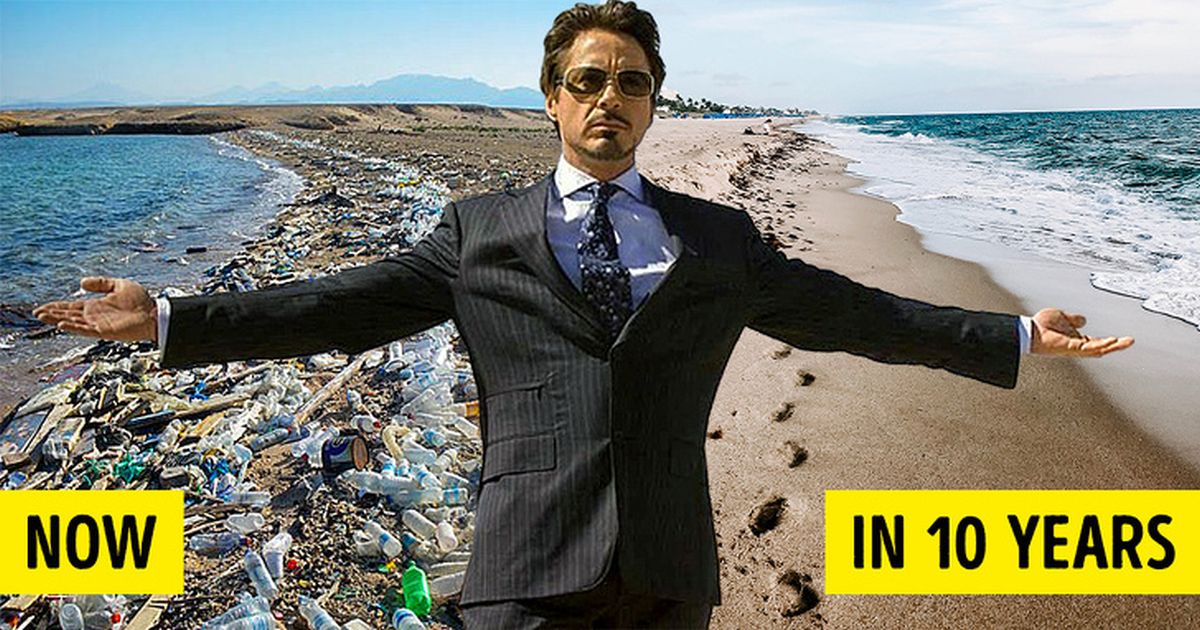 Though Tony Stark aka Iron Man for Marvel fanatics around the world, the tech billionaire who makes the world a better place in science fiction movies, sacrificed himself in order to save the universe at the end of Avengers: Endgame, he's going to exist in real life. Robert Downey Jr., Iron Man's alter ego, is taking it upon himself to save the Earth from a major environmental crisis using robotics and nanotechnology – in next 10 years.
During the opening keynote address at Amazon's re: Mars (machine learning, automation, robotics, and space) artificial intelligence conference in Las Vegas, the real-life superhero announced his new venture, called the Footprint Coalition, to clean up the planet significantly, if not entirely, within a decade.
"I was at a table with super-smart, impressive, expert folks about six months ago, and the following statement was made: 'Between robotics and nanotechnology, we could probably clean up the planet significantly, if not totally, in 10 years'. Being essentially a 54-year-old child, I said, 'Let's do it! Let's commit to a process, let's form a coalition.' And that did not inspire the reaction I expected. It was dead silence."
Robert Downey Jr. IS Tony Stark and you can't change my mind pic.twitter.com/KgEB1LISeM

— dominique; saw ffh x3 (@stephenstrcnge) June 5, 2019
The actor, who Forbes estimates to have a net worth of $300 million, is expected to officially launch the Footprint Coalition in April 2020. He added:
"I'm going to spend the next months putting this together correctly and getting actual smart people around me. In 11 years, when I'm 65, if we've made even a little dent in what I think is a massive threat to our future and the mess we leave behind, I'm going to come back and throw the nuttiest retirement party you've ever seen."
robert downey jr using robotics and AI (inspired by his role as tony stark) to focus on to clean up the earth in the next decade is the real life superhero that earth deserves and needs.
that's my man. that's my hero. thank you rdj. pic.twitter.com/s9lpoWvodR

— tiny t⎊ny || saw ffh spoilers (@woIvern) June 5, 2019
At one point, Downey Jr. confessed to being a contributor to the environmental crisis plaguing the world. "I have this quiet sense of crisis. I'm a one-man carbon footprint nightmare colossus," he said.
"Between robotics and nanotechnology, we could clean up the planet significantly, if not totally, in 10 years" Robert Downey JR

This man is literally out here bringing tony stark to life, A legend pic.twitter.com/IQDRSU4OGX

— Stark⎊ (@RunTheJewrls) June 5, 2019
A Footprint Coalition website is now live for supporters to sign up for updates and alerts. "Thanks for your interest in the Footprint Coalition, and for caring about Mother Earth. Sign up for our newsletter and you'll be the first to know about our next steps on this environmental journey," the website reads.