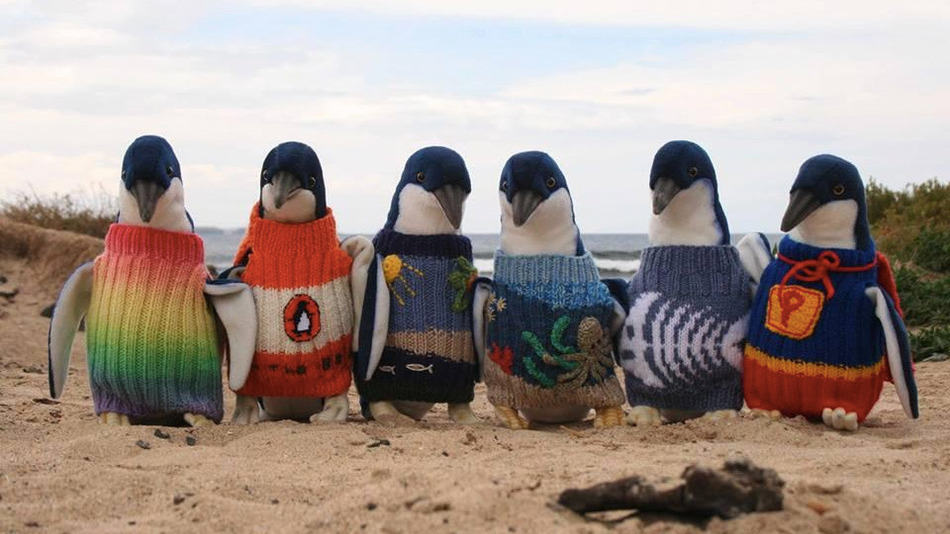 109-year-old Alfie dedicates his time to knitting tiny sweaters for penguins affected by man-made disasters.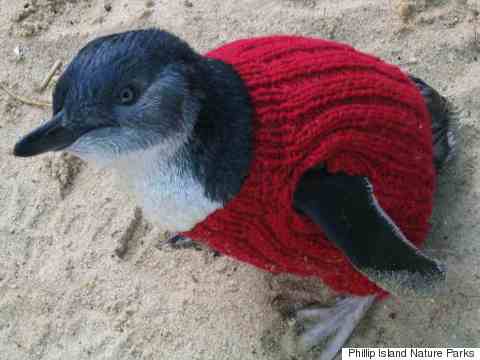 109-year-old Alfred "Alfie" Date has witnessed some momentous events in history, including the sinking of the Titanic and the declaration of World War One. But when the caring elder is not visiting with one of his seven children, 20 grandchildren, or "about the same amount" of great-grandchildren, he dedicates his time to knitting tiny sweaters for penguins affected by man-made disasters.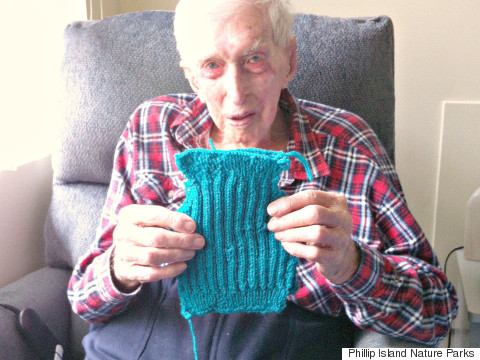 Alfie told Australia's 9 Stories about he got started knitting "easy single-rib and double-rib" sweaters and chalks it up to not being able to say "no". After learning that he had the skill to knit (a gift acquired in 1930), two nurses who knew of the "Knits for Nature" program approached him to gauge his interest. Apparently it was all history from there.
"IT'S A GOOD WAY OF GETTING ALONG IN LIFE. YOU MAKE FRIENDS ALL THE TIME BUT YOU DON'T MAKE A FOOL OF YOURSELF EITHER," HE SAID.
Now he works as part of a group transforming wool provided by the nurses into sweaters for penguins affected by oil spills.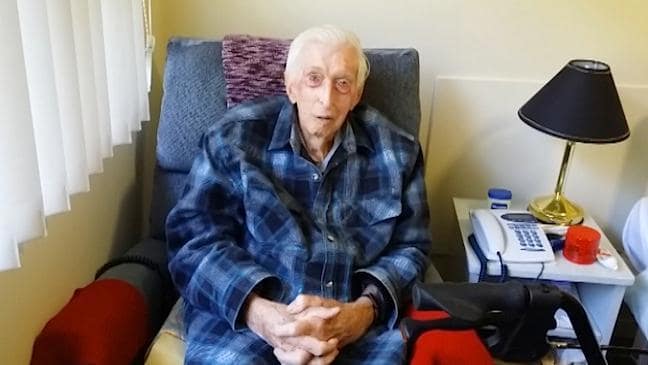 Victoria's Phillip Island Penguin Foundation began requesting the tiny sweaters to aid the survival of little penguins after oil spills in 2013. Little penguins are a species of penguin only found in southern Australia and New Zealand, with a singular colony of 32,000 remaining on Phillip Island.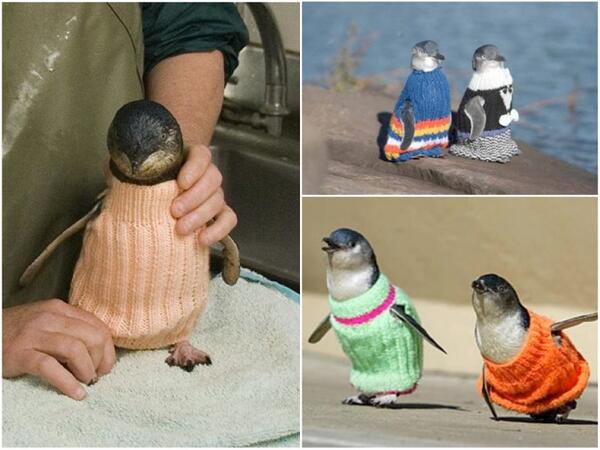 In the event of an oil spill near the Phillip Island's colony of penguins, wildlife clinic workers put oil-covered birds in sweaters to minimize the amount of oil they ingest while preening themselves. The substance also matts the penguins feathers,preventing its regulation of bodily temperature and reducing the animal's buoyancy in water, according to the Philip Island Penguin Foundation. 
In the pictures, you can see some of the happy little penguins at play in their sweaters.
The foundation wants to make it clear that the penguin sweaters are "not a fashion statement" but instead help for the birds if they are affected by an oil spill.
Date told The Daily Telegraph that his secret to a long life is simply "waking up every morning."
And when you have something as awesome as making penguin sweaters to look forward to, why wouldn't you wake up jovial and inspired to 'do good'?
Share this article with others to brighten their day and comment your thoughts below.