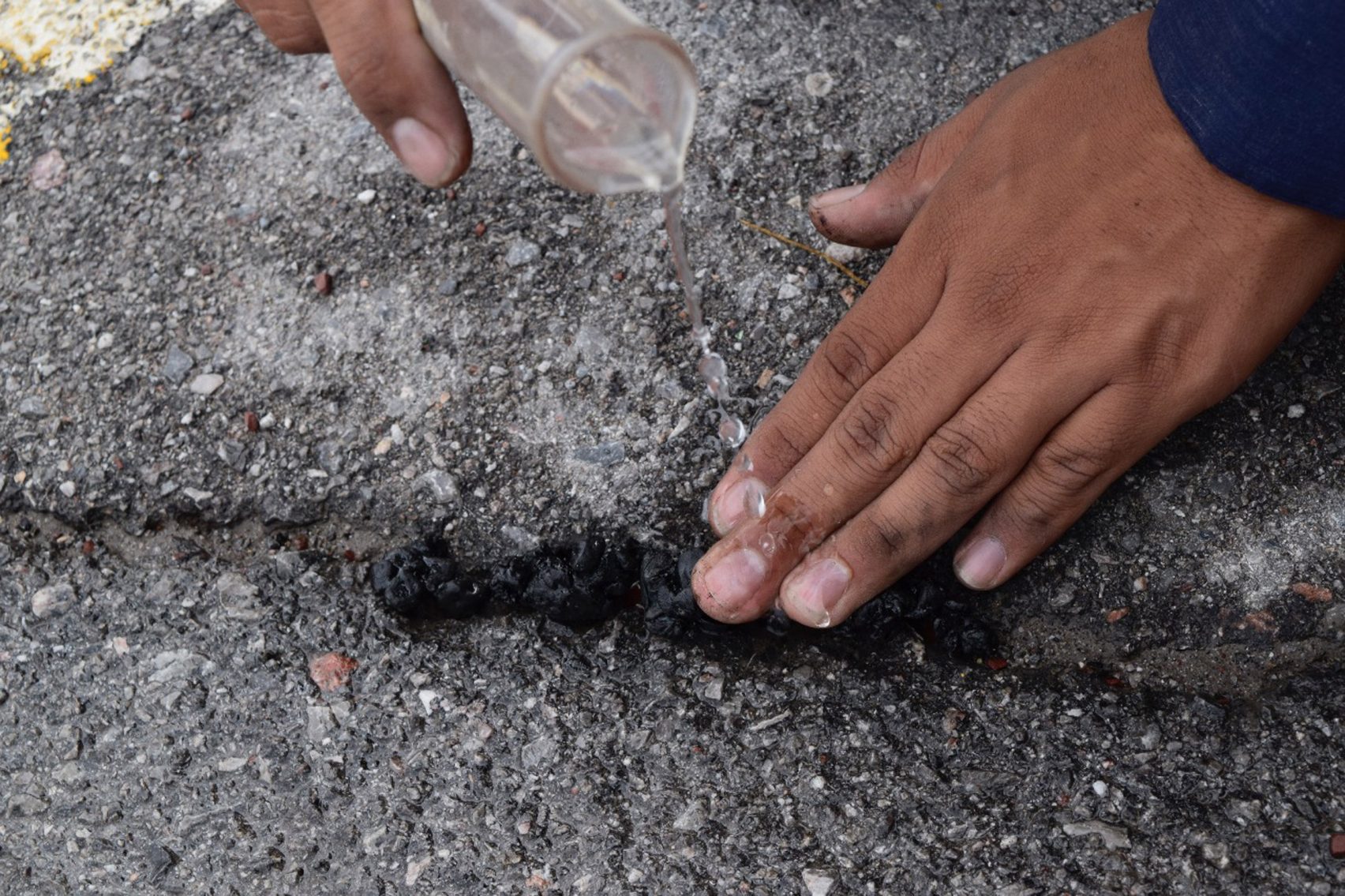 A new rubber regenerating pavement has been made using recycled tires. Although there are pavement materials already on the market that regenerate, this invention regenerates each time it rains.
Mexican civil engineer student Israel Antonio Briseño designed the new self-regenerating pavement to address the potholes that occur where it rains frequently. The Autonomous University of Coahuila student hopes the invention will save billions in infrastructure costs for the Mexican government and construction companies around the world.
Briseño has already received the 2019 James Dyson Award for his invention. During an interview with Mexican news Expansión, Briseño explained how the reused rubber from tires would be economical and environmentally friendly.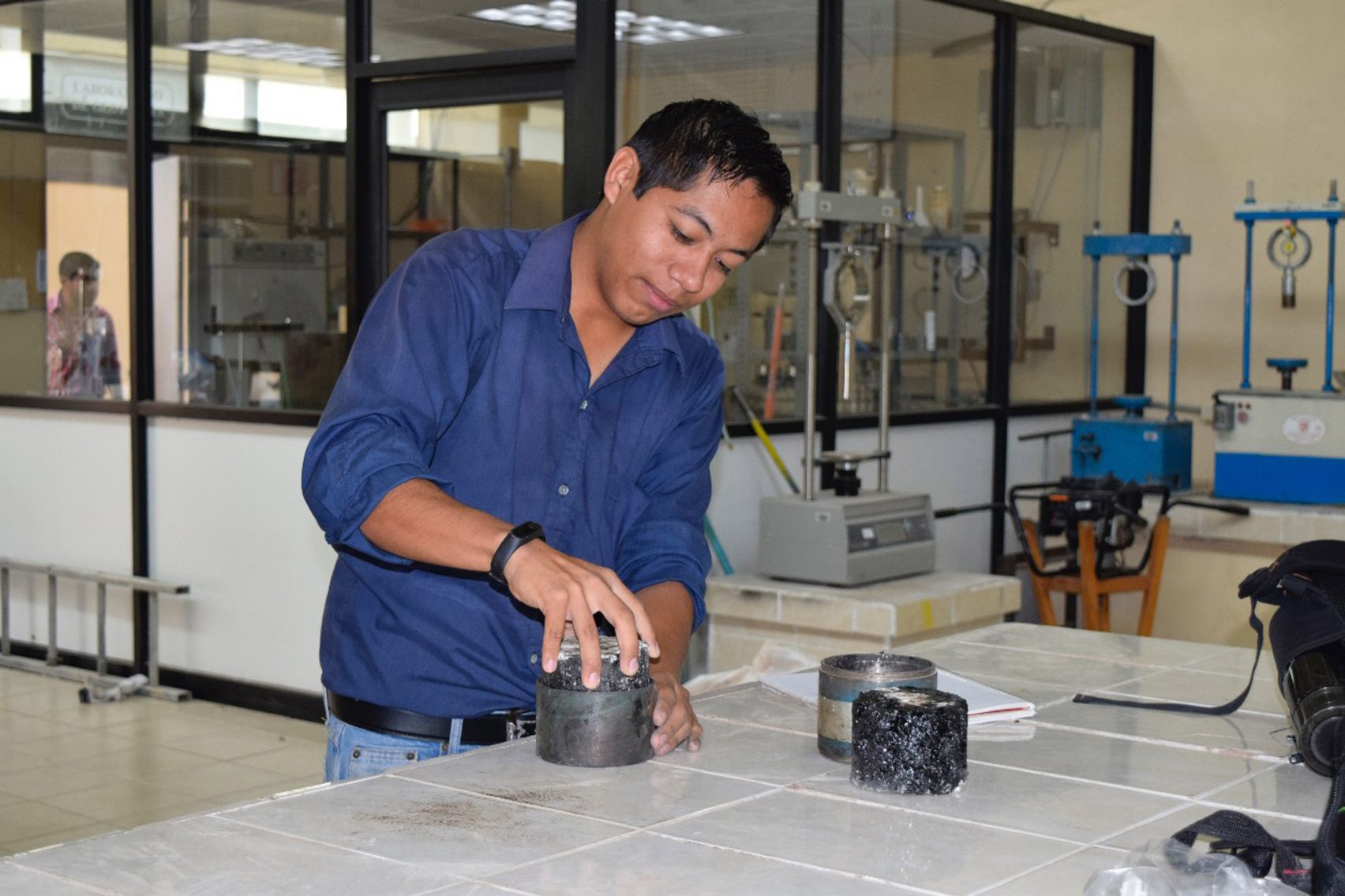 "What happens is that when it rains, water filters down to the subbase [of the pavement], creating a fault, and when cars pass over it, it collapses. That's why I wanted to turn the main material that deteriorates into one that can recover. This project [can allow] water to instead be a source of maintenance for our roads."
Initially patented in August 2018, Briseño's pavement invention Paflec was again registered in April this year. The James Dyson Award website described how Paflec would become a putty-like substance whenever coming into contact with water. The design would allow "regeneration and physical-chemical improvement of the pavement."
El es Israel Antonio Briseño, estudiante de la UAdeC, desarrolló un pavimento "antibaches", el cual es capaz de regenerarse con el agua. con esta iniciativa pudo obtener el Premio James Dyson-México. Enhorabuena #OrgulloMexicano. pic.twitter.com/WmYCfOIWER

— Rubén Calderón Luján (@ruben_calderonl) October 29, 2019
Briseño still needs to overcome certification and bidding issues and requires a partnership with a construction company to tender the project. However, with a business model in place, Briseño intends to overcome any financial and certification hurdles with a three-step plan.
First, Briseño will meet with engineers who can help to solve any glitches with the invention while simultaneously constructing a short strip of road to test for compliance and resilience.
Briseño will then seek certification through ONNCCE, the national construction standardization organization. With this step, Briseño hopes approval will lead to wider use across Mexico.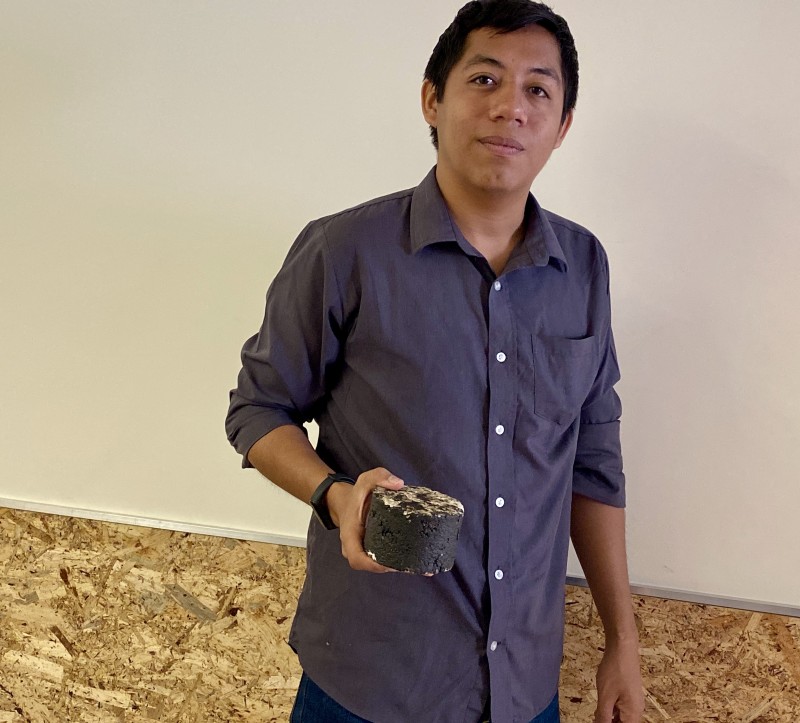 Finally, Briseño hopes to gain national approval from authorities that will allow him to authorize any future tenders and contracts for the self-generating pavement.
Briseño explained how his product differs to others on the market:
"At present there are already pavement types that can regenerate, but none use water as a means of regeneration [nor are they] made of tires."
Although the idea of a self-generating pavement is appealing when using recycled tires, a new study published in October by the San Francisco Bay Microplastics Project found that the greatest source of microplastic pollution in the coastal waters of California came from car tires. The study noted the rubber from tires out-rated any microbeads from beauty products, plastics and other wastage washed down the sink every day by 300 times.
The rubber fragments found in storm water from the wear of tires as we drive was estimated at around 24 percent of all the rubber fragments generated and transported into the Bay area.