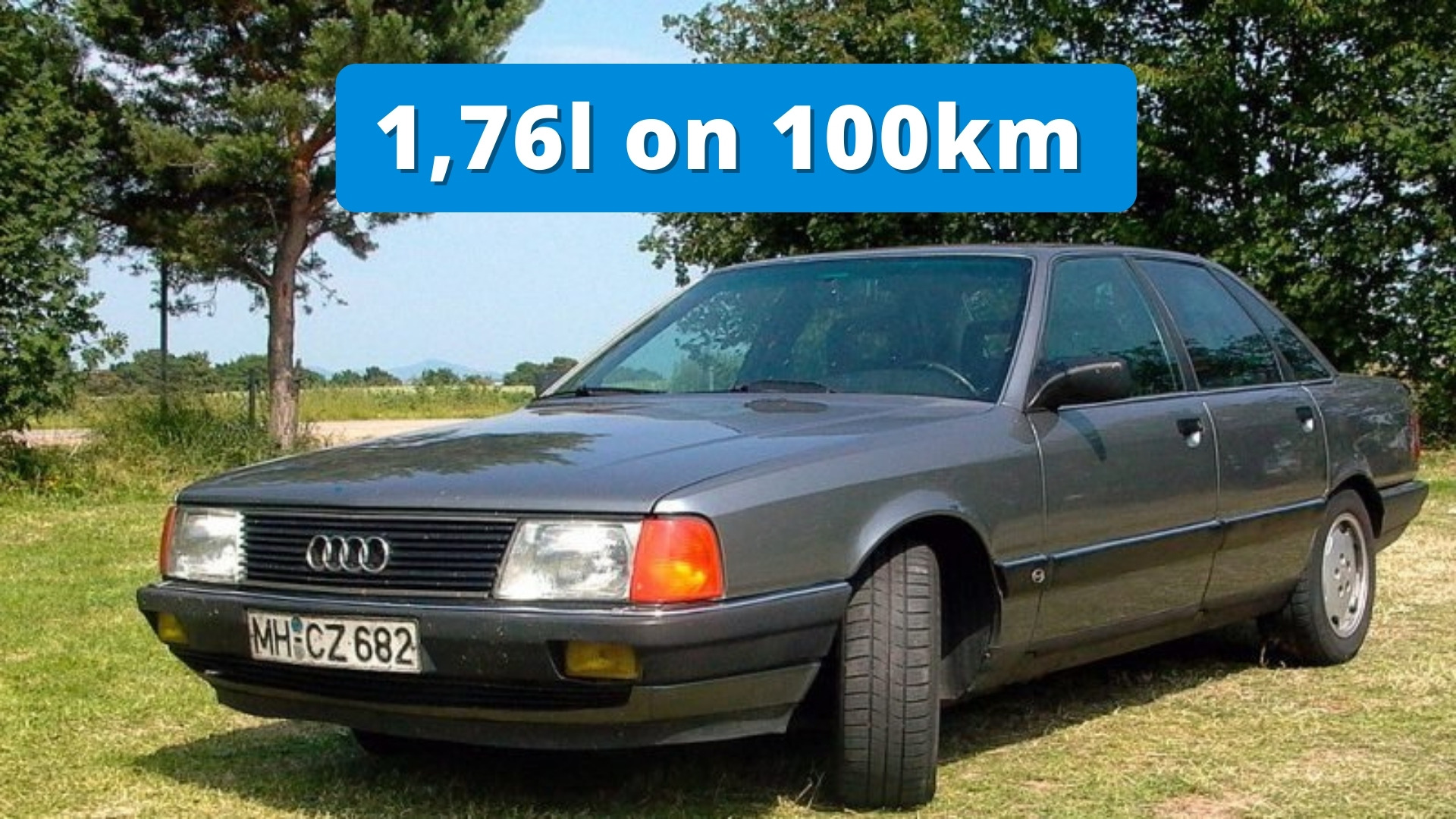 In 1989, Audi launched a major campaign to promote the most fuel-efficient engine of all time: An Audi 100 had consumed just 1.76 liters per hundred kilometers on its journey across Europe. What became of the wonder engine?
Info: According to our research, the test drive was made with a tire pressure of 3.5 bar and an extended transmission was installed. Audi nevertheless promised to stay under 2.5 liters of consumption even in the "normal" version.
Across Europe with an average consumption of 1.76 liters of diesel – and with an Audi 100: This actually took place under the supervision of the TÜV in 1989. The ZDF television report says: "They drove from Holland through Belgium, Luxembourg, France, Germany, Austria, Italy, Spain and France again. A total of 4818 km with only one tank of gas."

In disbelief, the reporter asked Audi Board Member for Technology Jürgen Stockmar at the time, "And this car is really coming to market?" He replied, "We are determined on that. We will probably present this car to the media at the end of January 1990."
What happened to the 1.76-liter car?
Our inquiries at TÜV Rheinland and TÜV Süd were unsuccessful. The incident happened too long ago, they say. However, Audi board member Jürgen Stockmar can be found. 30 years later, he is an honorary professor at the University of Vienna. So the question to him is: What happened to the promise? Where is the car, where has the engine gone?
"At the time, I could say with certainty: we will bring this technology to market next year. Because in 1990, we offered it in the Audi 100 C3 with exactly this engine, 2.5 liter TDI, 115 hp."
Jürgen Stockmar, former member of the Audi Board of Management
Low consumption was only possible through trickery
Although exactly this turbo diesel has been installed in millions of units since then, no one drove or still drives across Europe with just one tank of gas. Why is that? Jürgen Stockmar says that everything humanly possible was done to save diesel: A route with little traffic was sought that was hardly uphill. A rearview mirror was unscrewed and the tires fully inflated.
"The car had tires that were an anticipation of the so-called low rolling resistance tires. We made sure there were no extra electrical loads in the car, like radios and the like. We drove during the day so we didn't need much light. The car had no air conditioning. The driver and TÜV inspector were the so-called standard people: 75 kilograms, 1.75 meters tall."
Jürgen Stockmar, formerly on the board of Audi

The car was only going 60 kilometers per hour
The average speed was 60 kilometers per hour. This makes it clear that no one can consume 1.76 liters on average under normal conditions. "When the car is driving through cities, these consumption levels are not even achievable," Stockmar says.
Professor Günther Prokop, a vehicle expert at TU Dresden, also points to these exceptional conditions. "If you then turn on the climate control system, you're immediately away from 1.7 liters toward three liters."
Audi misled customers
In this respect, the 1.76 liters was and is already very misleading for customers. Jürgen Stockmar was aware of this. "We gave a lot of thought to this with the marketing people. It was about introducing a new technology to the market and this was the preparation for that, so to speak."
It's not surprising, then, that some people actually believe the petroleum and auto lobbies successfully prevented the production of this engine, which is used in the millions.
Car consumes more than stated in the brochure
To this day, car buyers wonder why their car consumes more than is actually stated in the glossy brochure. There is still a difference, admits Juergen Stockmar, who has headed engineering departments at several automakers.
"If you look at the consumption figures today, which are made in the various tests, you also reach values that the normal driver cannot achieve. That's why there's the shift right now to new test procedures. This is trying to get the results a little closer to normal everyday driving."
Jürgen Stockmar, former member of the Audi Board of Management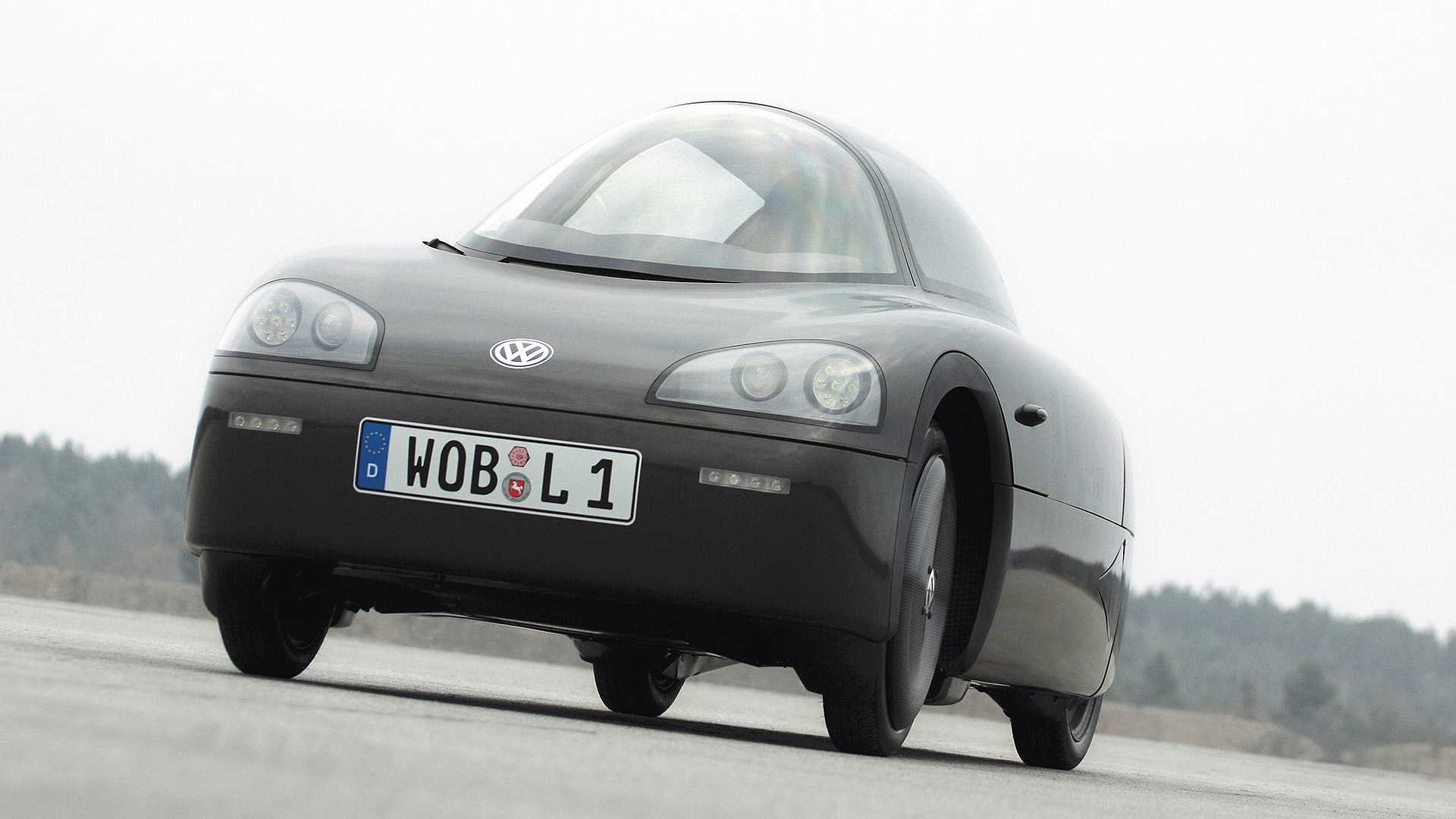 Volkswagen has built the 1-liter car
Modern diesels consume four to eight liters, depending on the engine, equipment, weight and driving style. And yet there is always talk of one-, two- or three-liter diesel cars. Again and again, you see corresponding pilot studies in car magazines. Yes, says Professor Prokop, these prototypes exist, but it is never the engine alone that makes such a vehicle:
"Basically, you have to know that the consumption of a vehicle is a total vehicle issue. That means it has to do with all the parts and components in the vehicle. If anything, there is a one-liter car, and we know what that looks like. Volkswagen did an experiment once. It's very spartan: the vehicle is less than a meter high, I think. I would guess getting in is very, very cumbersome, and so is getting out. It's not what you want to drive every day."
Professor Günther Prokop, Technical University Dresden
Three-liter car would be possible
Of course, research is continuing to minimize consumption. For everyday cars with radio, air conditioning and comfortable entry, Günther Prokop still sees a potential 20 to 30 percent savings in fuel consumption. "That doesn't mean that we already have that in the drawer today. That's simply the estimate from today's perspective of where you would end up with the technologies that you have right now in preliminary development." If that were to happen, we'd be at the 3-liter car under very everyday conditions.
Sources:
youtube.com
https://www.mdr.de/wissen/der-sparsamste-diesel-aller-zeiten-100.html