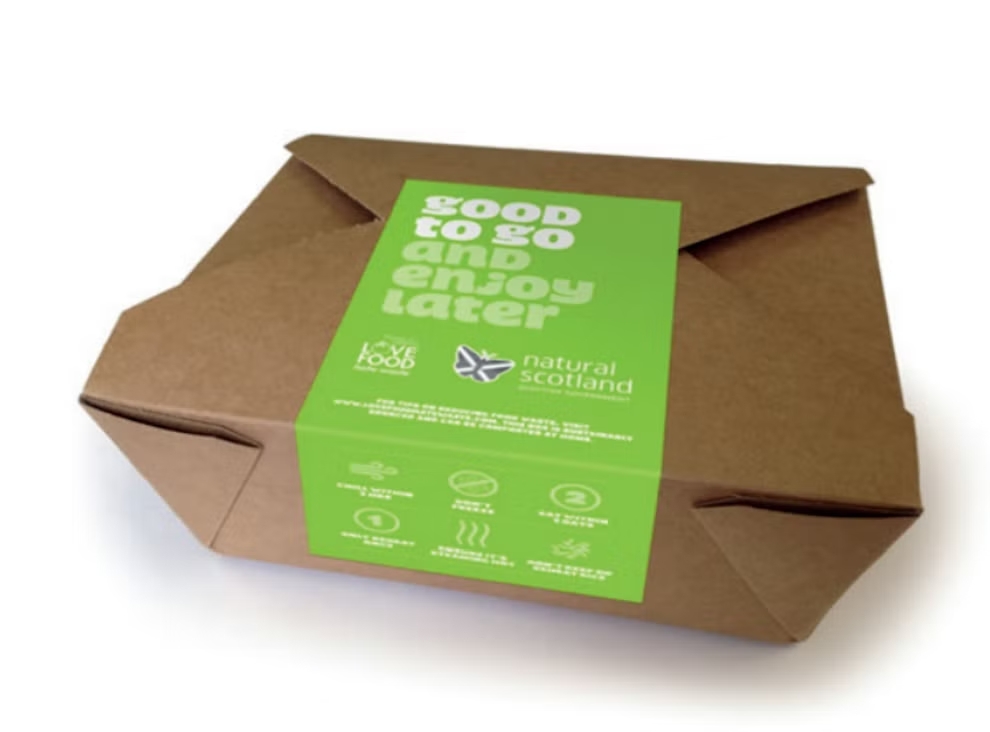 To decrease food waste, the Scottish Government is offering free doggy bags to hundreds of eateries throughout Scotland.
When a pilot program revealed that providing customers with doggy bags could cut food waste from leftovers by 40% per restaurant, the Good to Go brand of bags are now being widely distributed.
In Glasgow, Edinburgh, Irvine, and East Kilbride, nine out of ten eateries that attempted to offer customers doggy bags reported a reduction in food waste of about 40%.
Only a fifth of the decrease in food waste could be attributed to the doggy bags, indicating that other factors—like increased public awareness of food waste—had also played a role.
By asking guests if they genuinely wanted side dishes and providing them with the option to adjust portion sizes and items, more savings were made.
Three-quarters of customers would prefer to be handed a doggy bag, according to research from Zero Waste Scotland, the government-funded organization driving the program.
#Inverness eateries set to be keen as mustard on @ZeroWasteScot "Good to Go" food waste reduction scheme pic.twitter.com/Ohm1yfwnXg

— The Highland Council (@HighlandCouncil) January 27, 2016
Two-fifths of respondents said that the major reason they previously didn't take food home after a restaurant visit was because they were too ashamed to ask, according to research conducted prior to the pilot, a spokeswoman said.
Some eateries claimed that providing clients with a doggy bag increased sales since people who weren't sure they could handle larger amounts nevertheless ordered them and took them home.
Following the successful trial, more than 100 restaurants joined the program. Now, Zero Waste Scotland wants to invite 100 more eateries to participate.
To reduce food waste, restaurants in France are required by law to offer doggy bags to patrons. It is a component of a program the French government started in 2013 with the goal of cutting food waste in half by 2025.
The opinions of French customers and cooks must be changed, and the authorities are fighting this struggle. According to research, cooks find it disrespectful to witness their food being scraped into a doggie bag, while diners believe it is rude to inquire.
There have been attempts to rebrand the item as a "gourmet bag" in an effort to alter perceptions about the practice.
The Good to Go program is being expanded by the Scottish Government as part of plans to reduce food waste by 33% by 2025.
According to a spokeswoman, "Good to Go greatly changed restaurant owners', managers', and employees' attitudes towards customers in a favorable way."