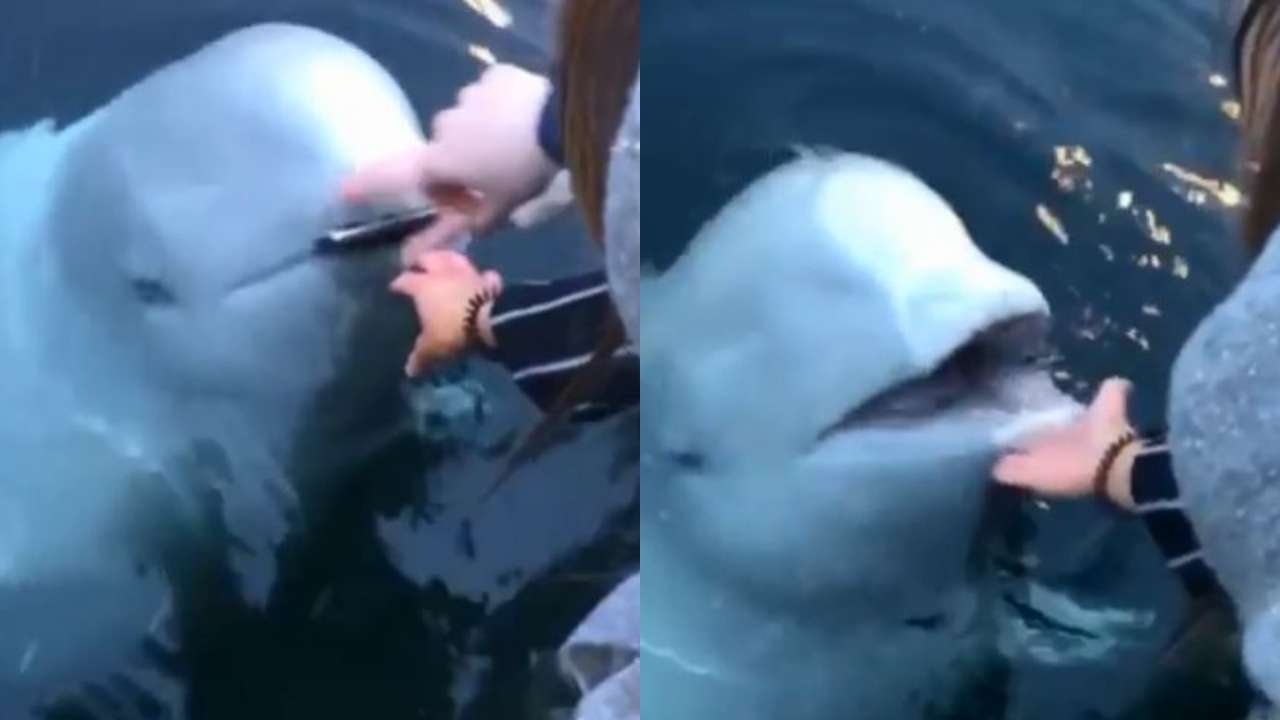 We live in an amazing world. Truly.
In an amazing incident, a beluga whale returned a woman's iPhone that she had accidentally dropped in the water at Hammerfest Harbour in Norway on Monday.
Isa Opdahl, who was out in a boat with her friends to spot an alleged former spy whale, accidentally dropped her iPhone in the ocean. But the whale managed to retrieve the iPhone and bring it back to the surface. All Opdahl had to do to get her iPhone back was to take it out from the whale's mouth. A video posted on Instagram by Opdahl shows the beluga whale being a Good Samaritan…
Ina told The Dodo:
"We laid down on the dock to look at it and hopefully get the chance to pat it. I had forgotten to close my jacket pocket and my phone fell in the ocean. We assumed it would be gone forever, until the whale dove back down and came back a few moments later with my phone in its mouth! Everyone was so surprised. We almost didn't believe what we saw. I was super happy and thankful that I got my phone back."
The friendly and kind whale, speculated by marine experts to be a 'Russian Spy', was reportedly wearing a harness, fitted with a mount for a camera or weapon, with the words 'Equipment St Petersburg' on it. Norwegian officials fear the animal may have escaped from a Russian military facility and it would struggle to adapt to life in the wild.