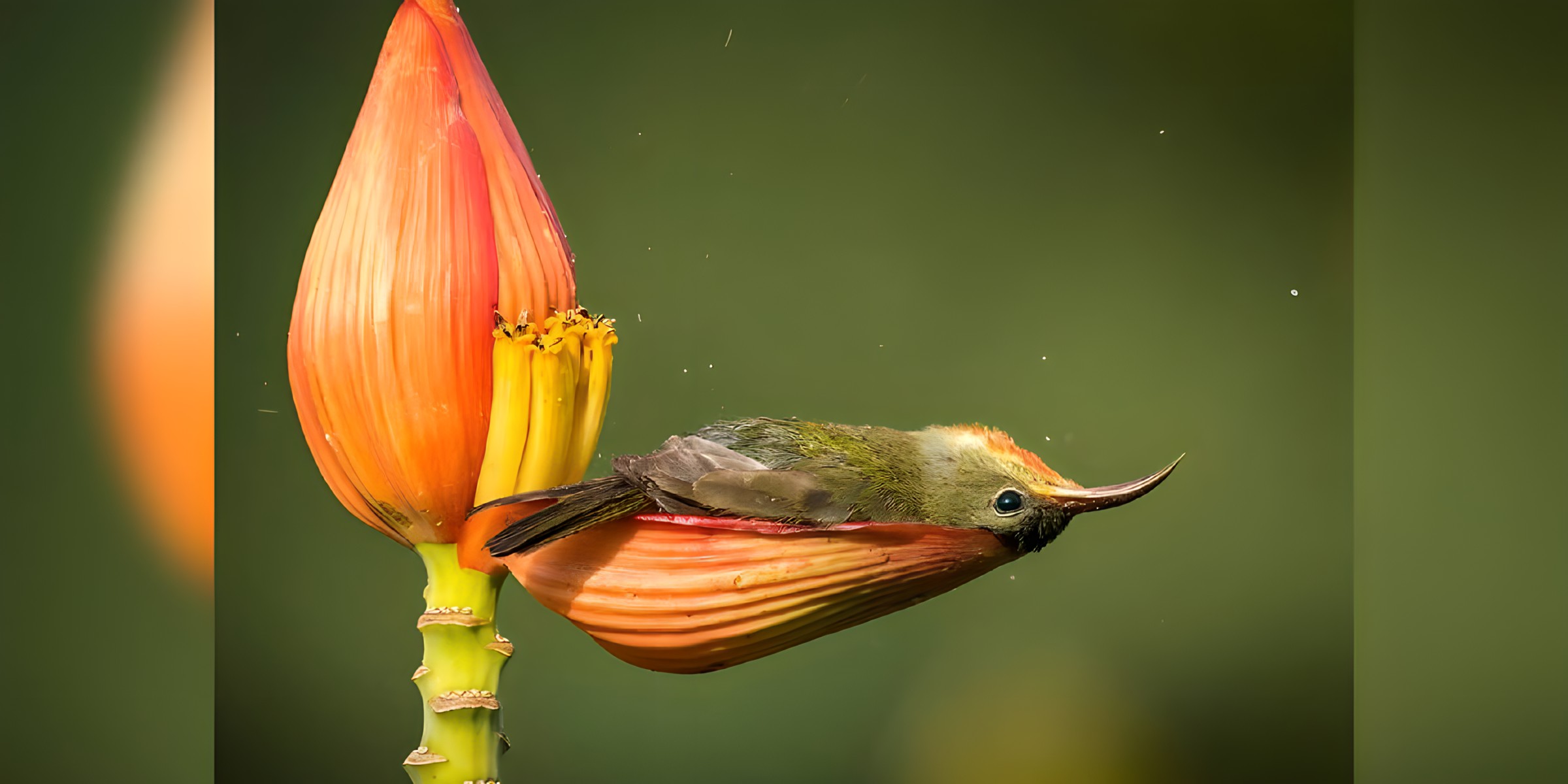 For over half a decade, Rahul Singh has been capturing the natural world around his residence in Jalpaiguri, India. While he has photographed a variety of animals like elephants, rhinos, and deer, his true love lies in capturing the vibrant birds that inhabit his city.
Last summer, Singh experienced a moment that left him utterly amazed.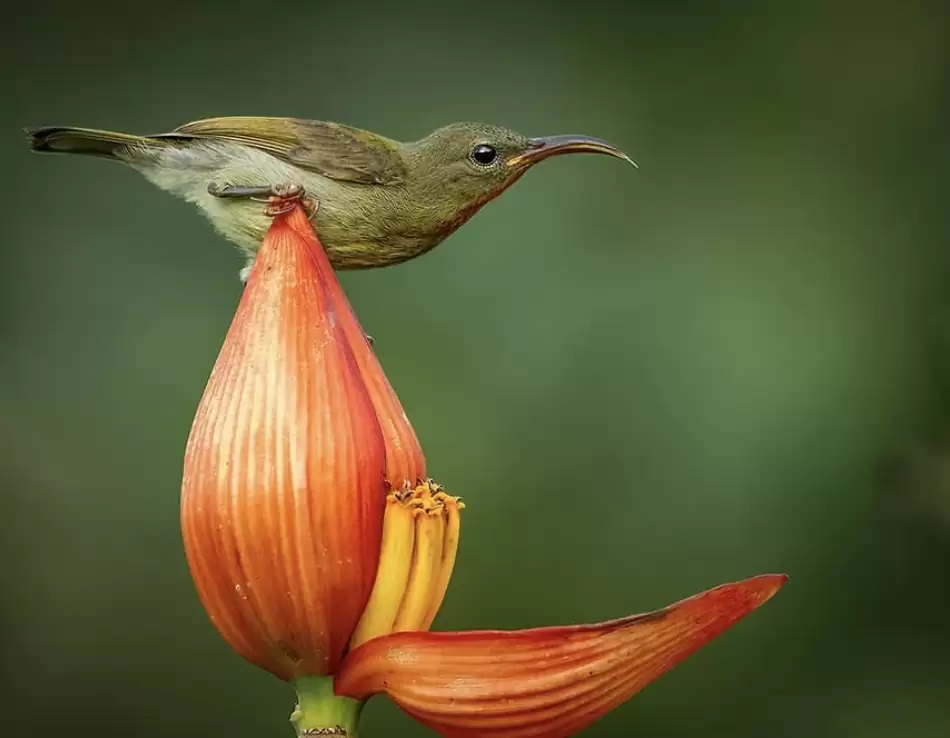 "I was photographing sunbirds sipping nectar from ornamental banana bushes when something extraordinary happened. I was astonished to see a crimson sunbird using a banana flower petal filled with rainwater as her bathtub," Singh shared with The Dodo.
The morning drizzle had gathered in the petal of the banana flower, creating a natural basin. The crimson sunbird, measuring just 4 inches, decided not to let this opportunity pass on a warm day.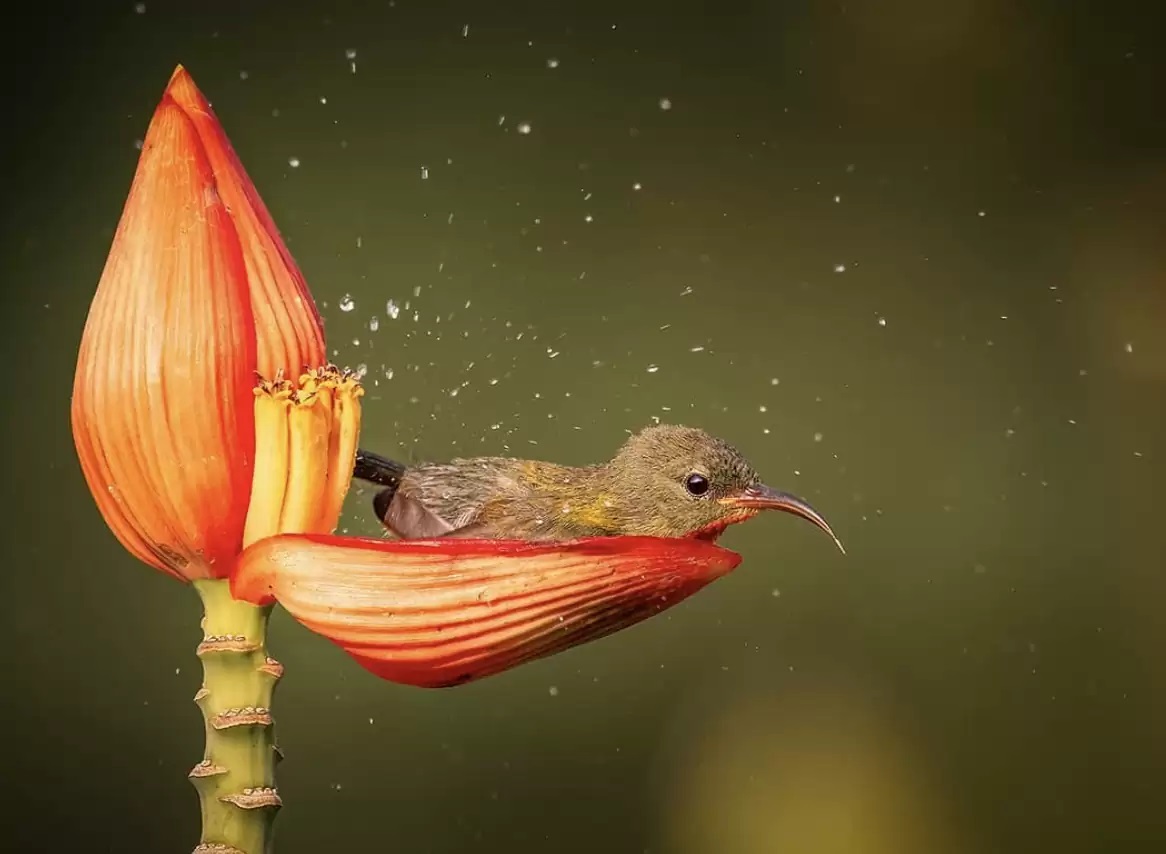 After quenching her thirst with nectar, the bird proceeded to use the petal as her personal bathtub.
"In all my years of observing birds, I had never witnessed such unique behavior," Singh expressed. "I continuously clicked my camera as the bird enjoyed her bath."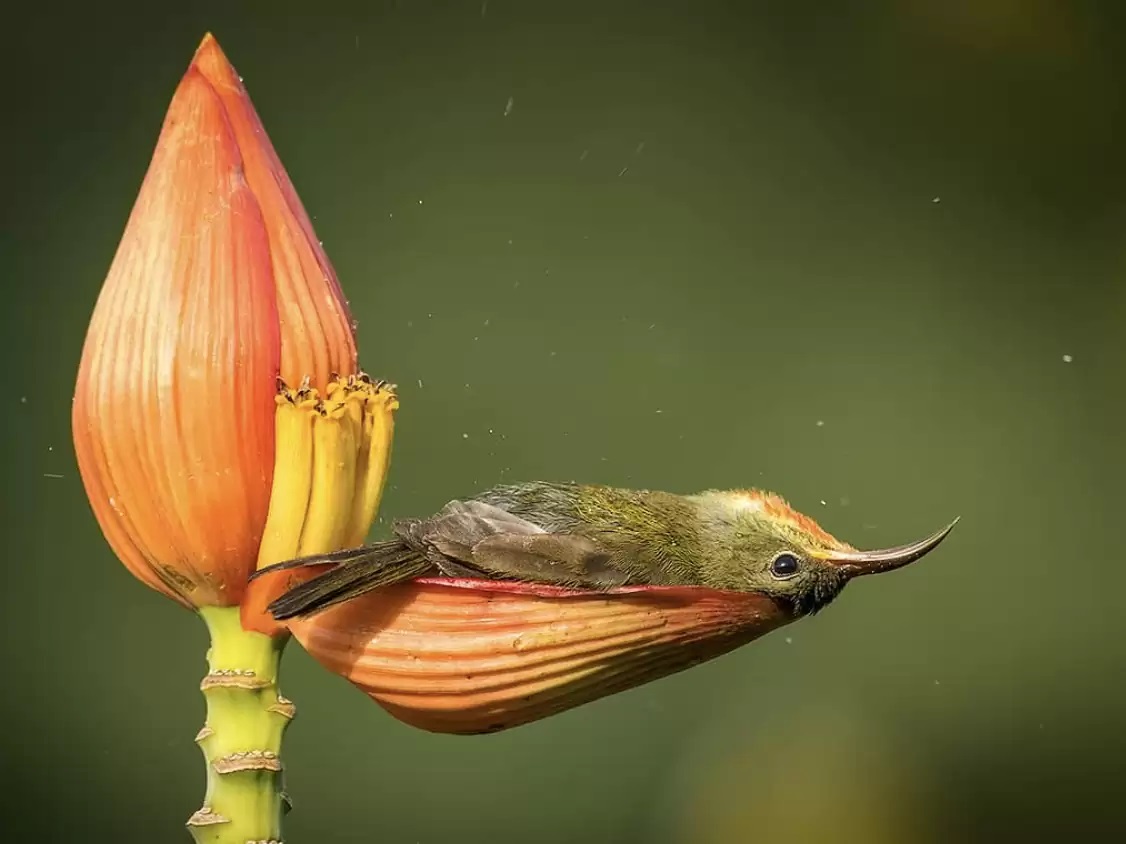 Thrilled to capture this magical moment, Singh later posted the photos on Instagram, where they touched the hearts of thousands.
"It was truly a once-in-a-lifetime experience. Nature never ceases to amaze," Singh concluded.