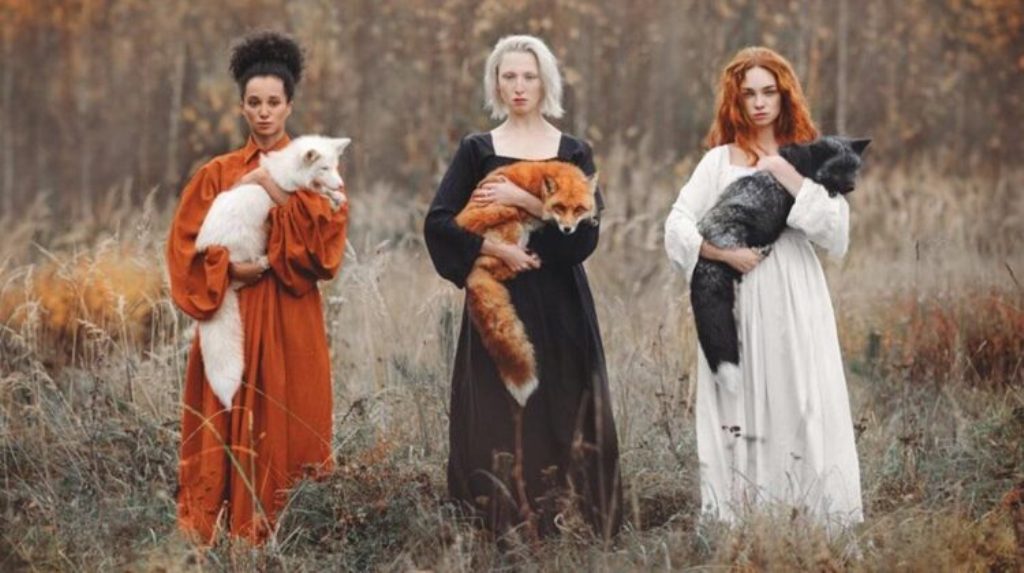 You're certainly aware with the popular red fox, but did you know that there are a number of different fox species across the world, each with its own distinguishing colour? Anastasiya Dobrovolskaya, a Moscow-based photographer, captured the distinctive beauty of the mythical forest creatures in a recent image titled Fall Equinox, which depicts three humans holding three different coloured foxes.
View this post on Instagram
From left to right, the gorgeous image depicts an all-white arctic fox, a red fox with a white-tipped tail, and a silver fox with a black/gray coat. With their distinct hair colour and contrasting outfits, the female models in the photo mimic the three foxes' hues, demonstrating the diversity inherent in both humans and nature.
"Complex, intricate photographs, amazing outfits and accessories, filming with animals," Dobrovolskaya acknowledges. The wonderful photographer catches the beauty of various species such as swans, horses, and even grizzly bears since she like to photograph in natural settings. Many of Dobrovolskaya's furry subjects were born and raised in protected national parks where they have become accustomed to human contact.
Her work shows the wonderful relationship between humans and animals.
View this post on Instagram
View this post on Instagram
View this post on Instagram
View this post on Instagram
View this post on Instagram
View this post on Instagram
View this post on Instagram