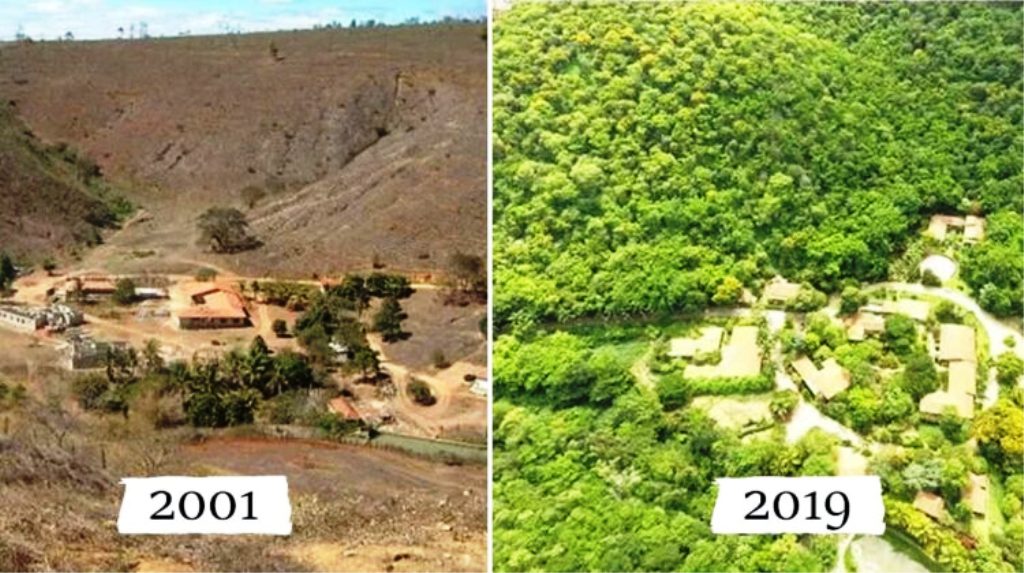 A Brazilian couple has spent the last 20 years renovating a desolate property into a beautiful animal paradise. The site was purchased in 1994 by Sebastio Salgado, a renowned photographer, and his wife Lélia Deluiz Wanick Salgado, who were outraged by the damage caused by deforestation and commercial farming.
Eager to make a difference, the pair set out to restore the area with natural types of trees and flora, and their efforts have paid off over the years. With almost 2 million trees planted and hundreds of animals returning to the region, the once-arid environment is now brimming with life.
The couple's Instituto Terra initiative has not only helped restore the local environment, but it has also had a positive influence on the climate, with the regenerated forest functioning as a carbon sink. Furthermore, reforestation has produced work possibilities for local people and served as an example for long-term development.
Sebastio Salgados' art has earned international acclaim, winning the renowned Prince of Asturias Prize in 1998 and the Right Livelihood Award in 2019. Their narrative has motivated people all around the world to take action to safeguard the environment and create a more sustainable future.
The couple's commitment to repairing the land demonstrates the power of human creativity and drive. They have demonstrated that with the correct tools and determination, even the most damaged landscapes can be converted into healthy ecosystems.