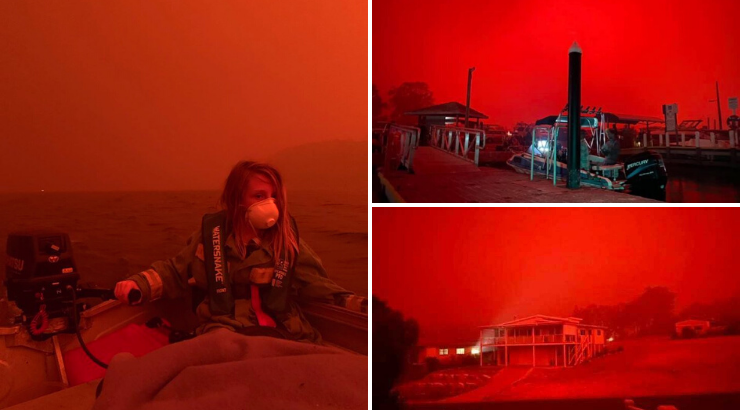 Thousands of Australian locals and tourists were evacuated from the beaches of Mallacoota last Tuesday as fires tore through their township. Nightmarish scenes of blood red skies and ash turned day into apocalyptic night as they sought refuge on the beaches.
Around 4,000 people fled to the shores as fires encircled Mallacoota. Many residents took to the seas in their boats in a bid for safety. Choking black smoke threatened them as they waited for maritime rescue to arrive.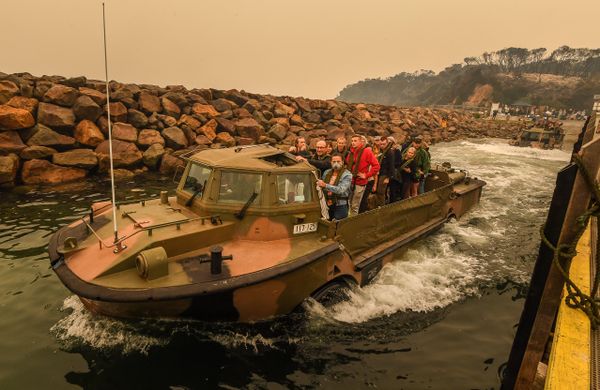 Jason Selmes, who left his Mallacoota home said "there's no way in or out" of the coastal town, CNN reported.
Since the initial blazes in the area, at least 110 houses have been lost and there are still concerns for people unaccounted for. There are less fires to fight in the east of Victoria but only because some blazes have joined to form a 1500 km ridge of flame. The rain expected this week will make little difference.
Australia's bushfires as so intense and large that they are generating their own weather patterns, forming pyro-cumulonimbus clouds, or dry thunderstorms that threaten to spark more fires. So far, over 800,000 hectares alone have been burnt in the state of Victoria and at least 28 people are unaccounted for in the fires, not including Mallacoota.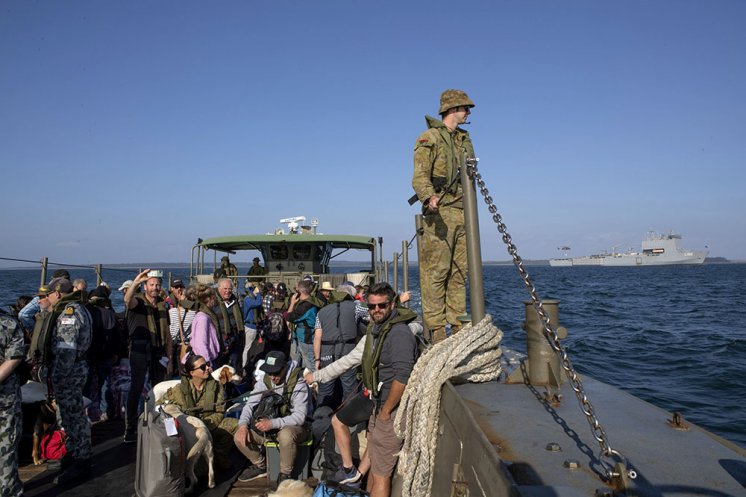 Today, the Australian Defence Force returned to Mallacoota for a second evacuation, rescuing 280 more people on the HMAS Choules, including 66 County Fire Authority (CFA) firefighters.
"This is the most significant evacuation of civilians I have experienced in almost 30 years in the Navy, and it is certainly the most rewarding activity I have been involved in," said Choules' Commanding Officer, Commander Scott Houlihan.
The Australian Prime Minister Scott Morrison has come under harsh criticism by the Australian community, celebrities and parliament for his initial inaction on climate change and the bushfire crisis. Morrison has so far ruled out any further action to reduce emissions while continuing to support the coal mining industry. Morrison's Liberal Party have been accused of hampering global summits and undermining the Australian obligations under the 2015 Paris accord agreement.