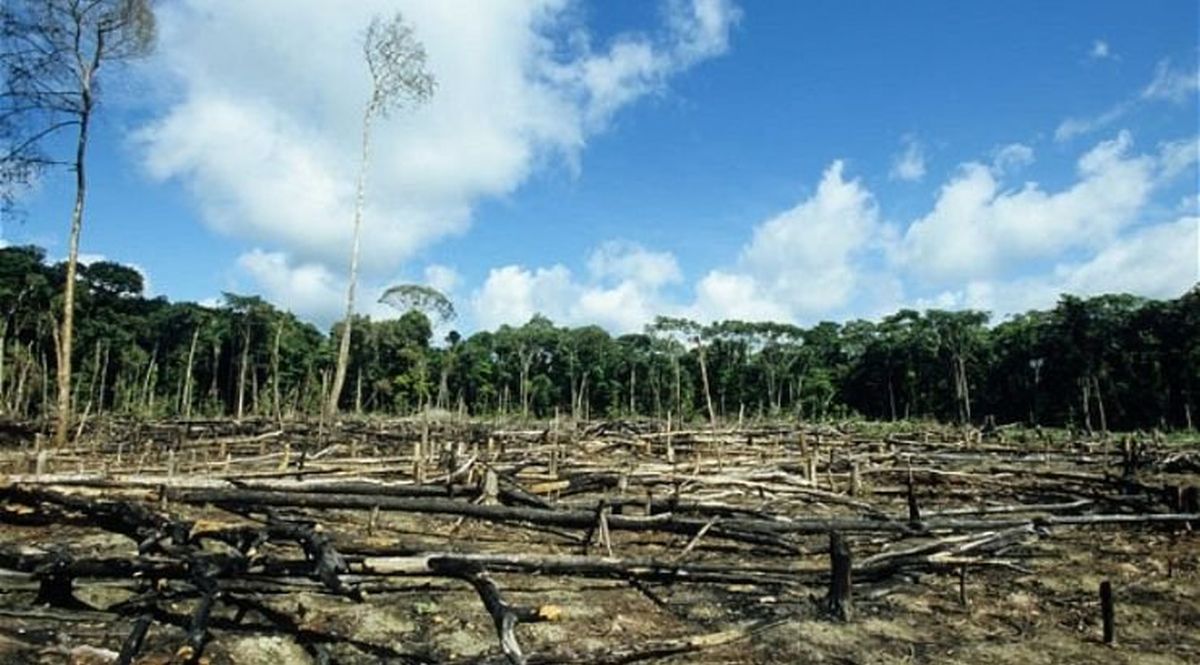 In 2014, the United Nations vowed to end the deforestation – responsible for 10% of carbon emissions worldwide – of the Earth by 2030. A total of 26 governors from Peru and Liberia agreed to reduce deforestation in their provinces by 80%.
However, in a move that is being hailed as a "momentous win" for wildlife and sustainable agriculture by conservationist group the National Wildlife Federation (NWF), Peru has vowed to put an end to palm oil-driven deforestation by 2021.
The NWF partnered with the local government, independent conservationist group Sociedad Peruana de Ecodesarrollo and the Peruvian Palm Oil Producers' Association to enter into an agreement for sustainable and deforestation-free palm oil production.
Huge win for wildlife: Peru just agreed to a zero-deforestation agreement. The Peruvian #Amazon is one of the world's most biologically diverse areas & this agreement will help the chestnut-eared aracari & other species thrive in their natural habitat.https://t.co/6BvVBk3qxS

— National Wildlife Federation (@NWF) August 16, 2019
The announcement was made during IX Expo Amazonica, which is focused on the promotion and debate over the Peruvian Amazon's sustainable development. Kiryssa Kasprzyk, who led the NWF's work, said in a statement:
"This commitment is a momentous development for the people of Peru and the global effort to confront climate change. It underscores that we can feed the world without hurting biodiversity or clear-cutting tropical forests."
Palm oil, a vegetable oil extracted from the fruits and seeds of the oil palm, is used across the globe in foods like instant noodles, yogurt, ice cream, and wine. It is also used in biofuel and a range of household products including laundry detergents, shampoo and cosmetic goods like lipstick.
Around 66 million tonnes of palm oil are produced every year. Forests are being burned to make room for plantations, which contributes to climate change. According to Global Forest Watch, Peru lost 140,000 hectares of forest in 2018.
Moreover, deforestation caused by palm oil production affects animals. Thanks to the massive production of vegetable oil, the orangutan has been classified as critically endangered. Bornean orangutan populations have more than halved between 1999 and 2015.
Guatemala—one of biggest exporters of palm oil—plantations buy land from subsistence farmers, who migrate—palm oil companies now largest employers, but do not pay a livable wage— >50,000 Guatemalans migrating as families apprehended at US border in 2018 https://t.co/lbCMT5fmau

— Sara Laughter (@GreenAwakening) January 7, 2019
The expansion of palm oil production across Latin America has also driven land, labor and environmental conflicts in rural regions, with armed conflicts, water shortages and mass displacement resulting from the growth of oil palm plantations.
Five years of observations from NASA satellites reveal the steady disappearance of Peruvian forests. The image series was captured by satellites Landsat 7 and Landsat 8 from 2013 to 2018. Shared on April 19 by NASA Earth Observatory, the animated sequence reveals devastating depletion in the forests of south-eastern Peru's Madre de Dios region, covering approximately 3,500 square kilometres (Madre de Dios rests near the Amazon basin and is a biodiversity hotspot, home to species that live nowhere else on Earth).