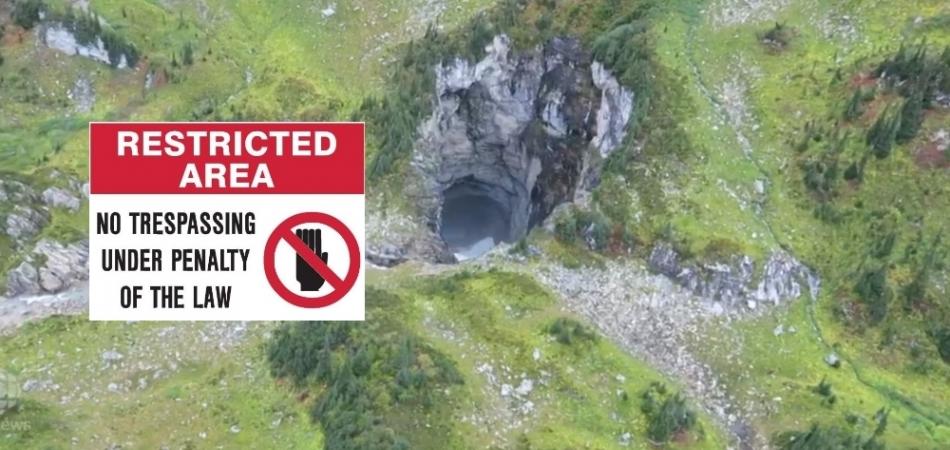 A cave that was recently discovered in a remote valley in British Columbia's Wells Gray Provincial Park could end up being a main focal point of the country. The entrance to the cave has been nicknamed Sarlacc's Pit by the helicopter crew who discovered it.
British Columbia's provincial government has locked down the surrounding area of a newly discovered cave, that is thought to be Canada's largest, for the sake of its preservation and also in the interest of public safety. You stand to risk a $1 million fine if you try to trespass on these grounds. In March, a helicopter crew came across the cavern in the northeastern corner of Wells Gray Provincial Park. It is the largest known cave of its type, it boasts a depth the length of a soccer field.
Researchers kept its location a secret
British Columbia parks announced on Wednesday that this cave and its surrounding area are closed to the public. Those to try to get onto the ground face a fine of up to one million dollars, or a year prison. Geologist Catherine Hickson, a researcher who is apart of the team studying the save, welcome the closure – although it was a surprise. She has stated before of how dangerous the location of the cave is. She first visited the site in September.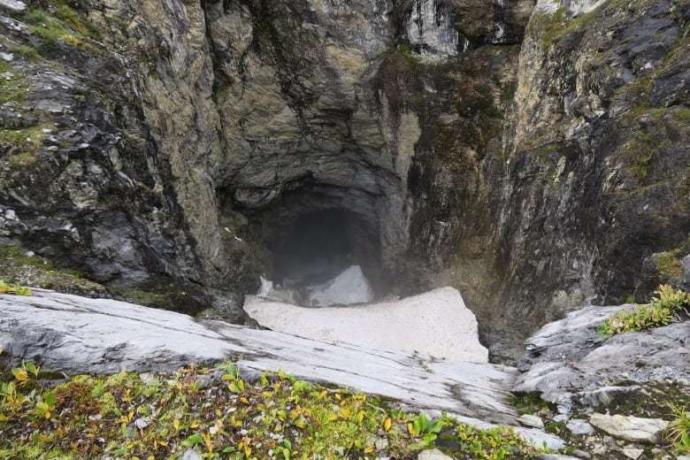 The entrance pit where the cave sits is about 100 meters long and 60 meters wide. The depth is very hard to measure due to the mist of the waterfall that pours over the opening. However, exams show the cavern is at least 135 meters deep.
Hickson has stated that only extremely experienced hikers would be able to reach the cave safely, and that does not even account for climbing into it. She believes it is not a place for a casual visitor and even experienced hikers wouldn't be able to descend into the cave with the equipment they need.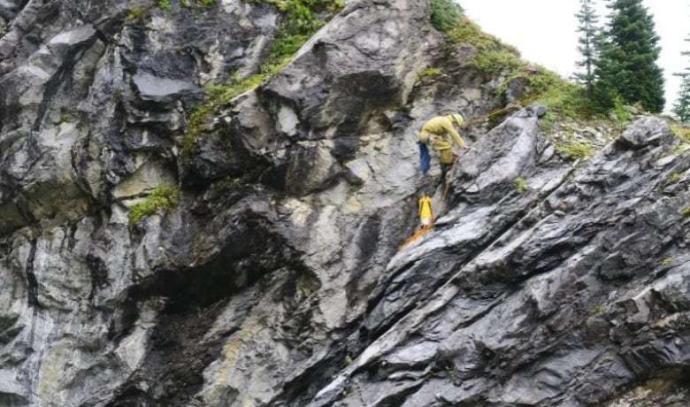 To get to the location of the cave is not easy either. In the summer, it would require a long paddle and an excruciating hike with no support along the whole journey. In the winter, things wouldn't be much better – a ski trip through unmapped terrain would be needed. And if you got injured along the way, it would be a very costly rescue operation to save you.
The cave was named Sarlacc's pit because of its similarity to the lair of the Sarlacc, a creature from the film Star Wars: Return of the Jedi. The cave is the current largest known example of a type of cave called striped karst. This is marble intertwined with other types of ancient ocean rock.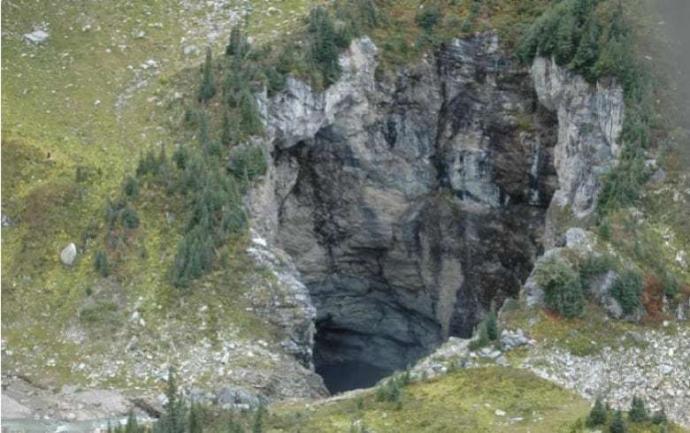 Hickson has explained that formal and legitimate naming of the cave will happen after consultations with First Nations. She also said that further investigations and research of the cave and geography are wanting to be carried out, and depending on funding could happen by 2020.