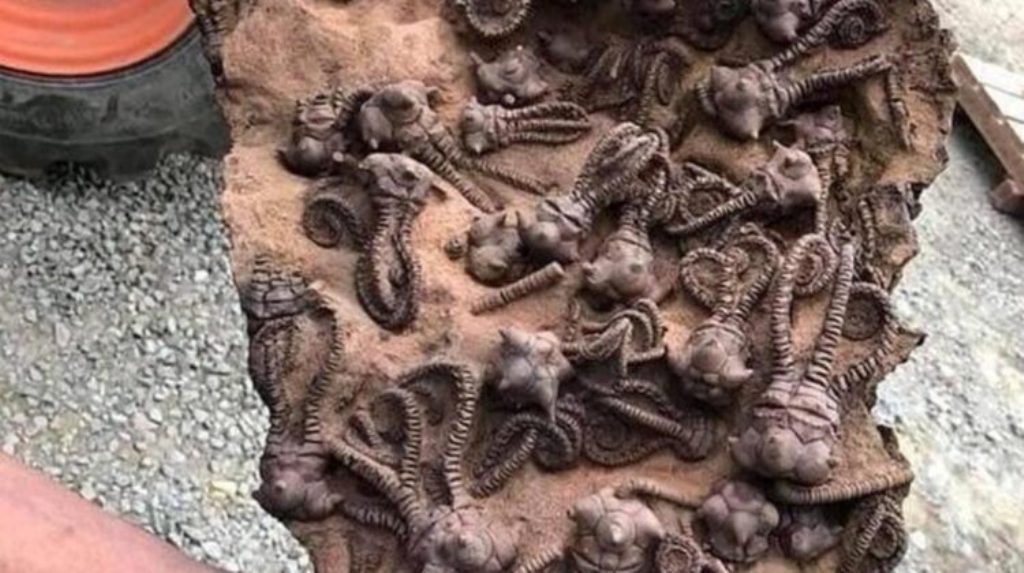 Fossils are time capsules that provide views of ancient species and the habitats in which they once lived. The Jimbacrinus crinoid fossil, a well-preserved specimen from the Permian period 280 million years ago, is one such intriguing example.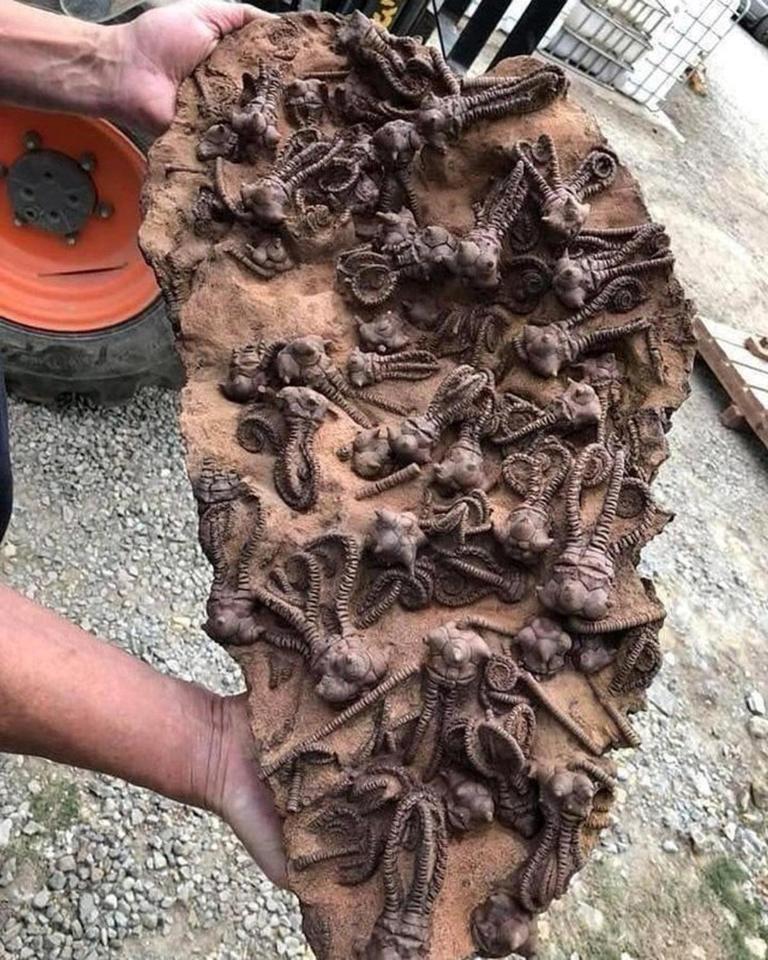 This Jimbacrinus crinoid fossil, discovered at Gascoyne Junction, Western Australia, is a rare and extraordinary find. Crinoids, commonly known as sea lilies, are marine organisms that look like plants and have long stalks and feathery arms for capturing food in the water. The Jimbacrinus crinoid is an extinct species, but its fossilized remnants give significant insight into its shape and behavior.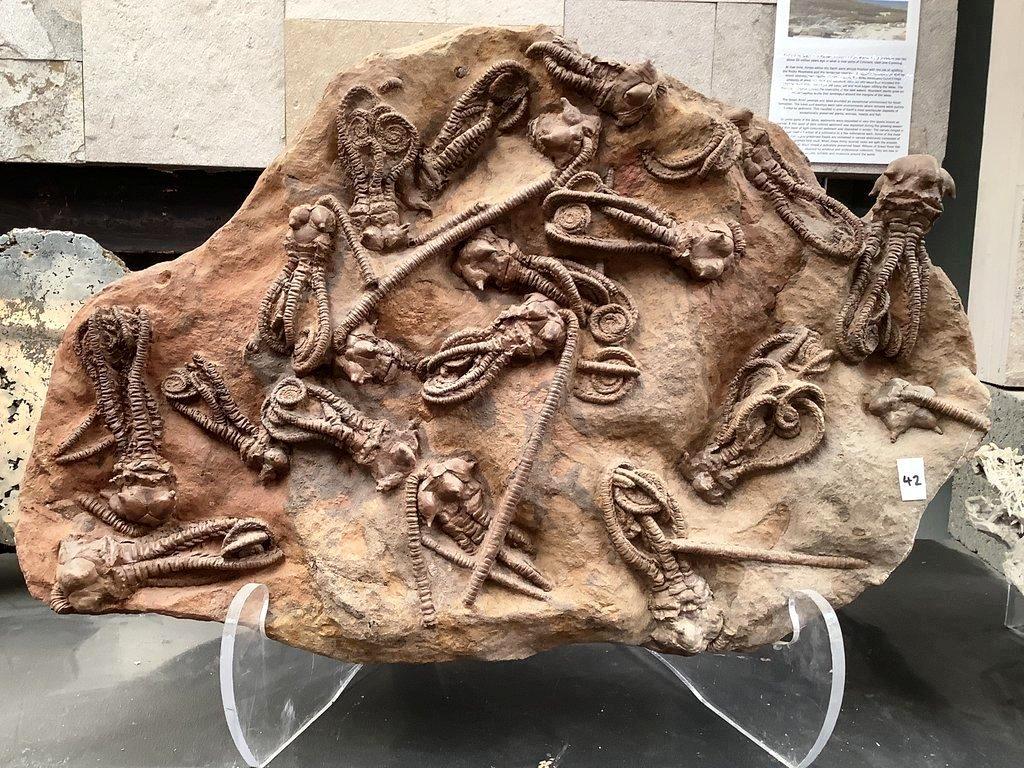 This particular fossil has been so beautifully preserved that its delicate details may still be seen. The stem, which was formerly linked to the sea floor, is around 30 centimeters in length and has a peculiar, twisted look. The crinoid's arms are organized in a circular arrangement at the apex of the stem, giving it the appearance of a flower.
The Jimbacrinus crinoid, according to scientists, lived in shallow seas and dined on plankton and tiny marine invertebrates. Its unusual spiral structure, which is considered to have aided in food collection, is witness to the extraordinary adaptations that allowed these animals to flourish in their environment.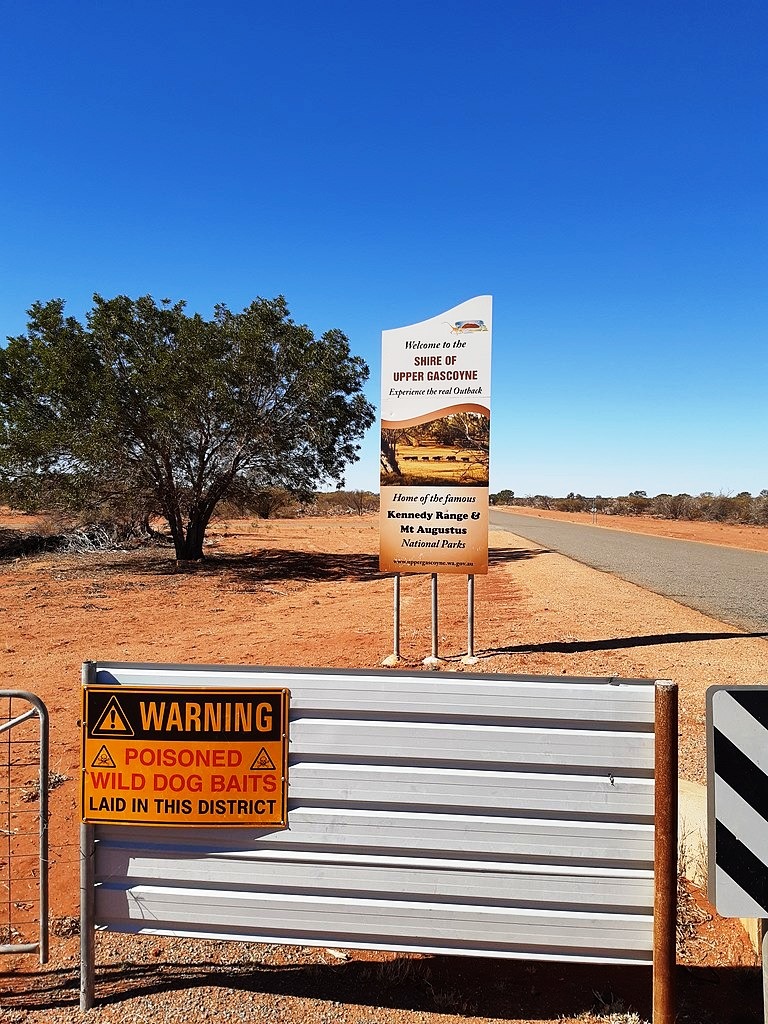 Aside from its scientific significance, the Jimbacrinus crinoid fossil is also aesthetically pleasing. Its delicate features and elaborate patterns reveal the inherent creativity generated by millions of years of development. This specimen is a wonderful marvel for both fossil aficionados and naturalists.
To summarize, the Jimbacrinus crinoid fossil is a fascinating and useful find that gives us an insight into our planet's complex history. Because of its well-preserved traits, we may learn more about the morphology and behavior of these ancient organisms, as well as enjoy the complex beauty of the natural environment. We can only fathom what additional wonders await us as we continue to investigate and unravel the mysteries of the past.