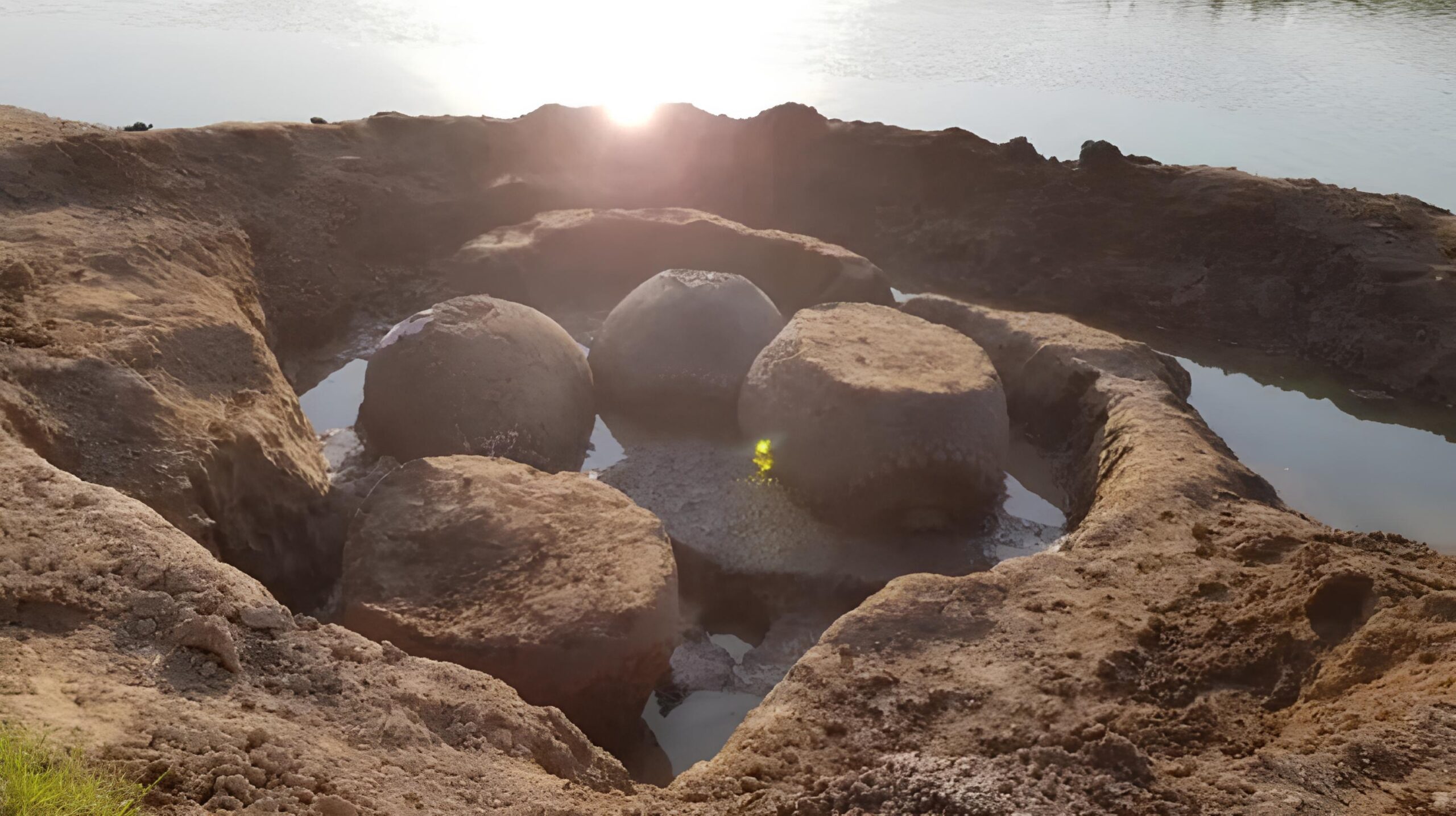 Argentina has recently turned into a gold mine for paleontologists, revealing an abundance of fossils scattered across its vast lands. A particularly exciting discovery has attracted global attention when a farmer came across the remnants of four prehistoric armadillos, known as Glyptodonts, each comparable in size to automobiles.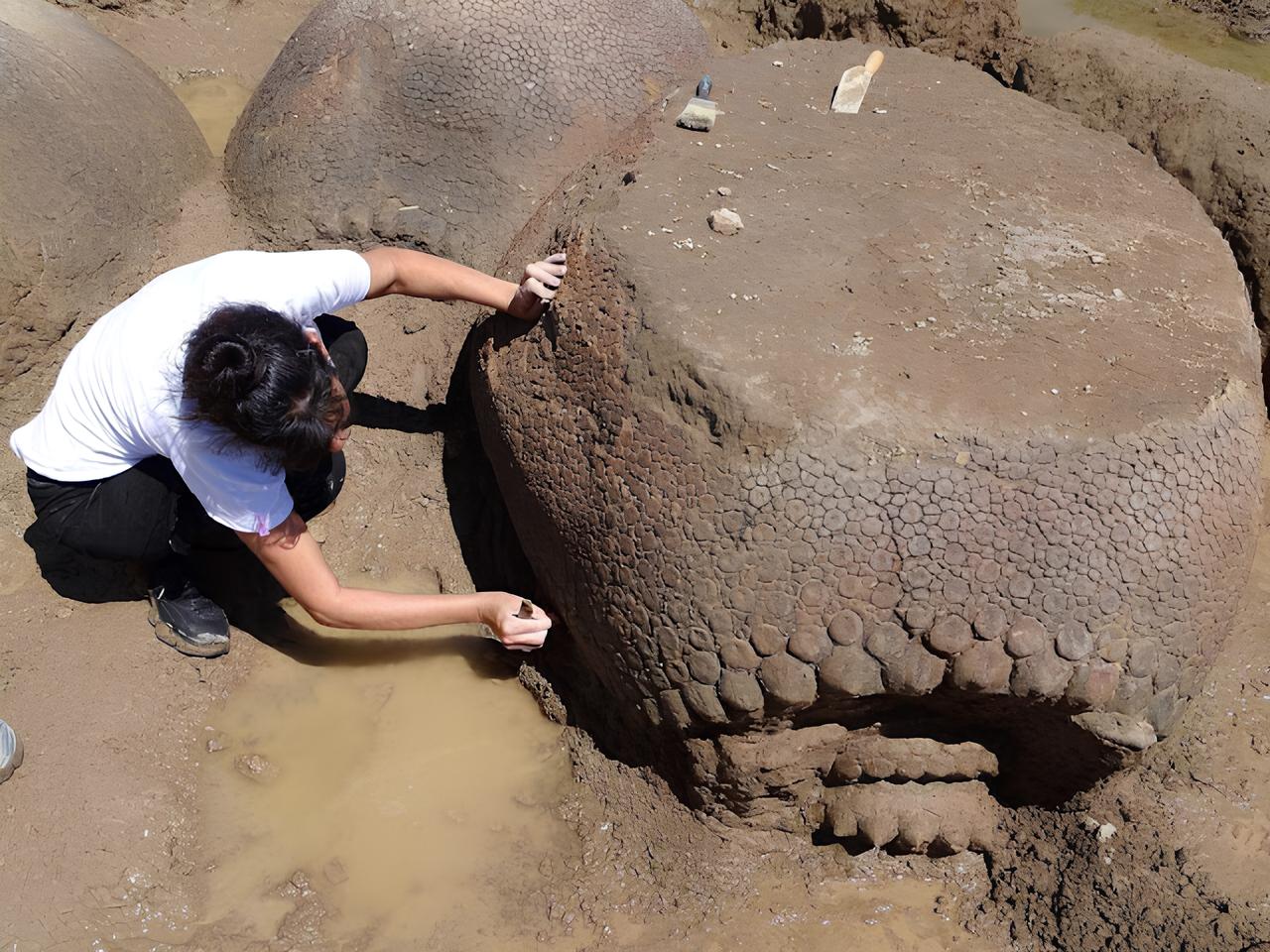 The most massive among the four shells equals the dimensions of a Volkswagen Beetle, marking this find as one of the most extraordinary fossil discoveries in recent memory. This remarkable discovery took place in a parched riverbed near Buenos Aires, Argentina, and was subsequently examined by researchers from the Institute of Archaeological and Palaeontological Investigations of the Pampa Quaternary.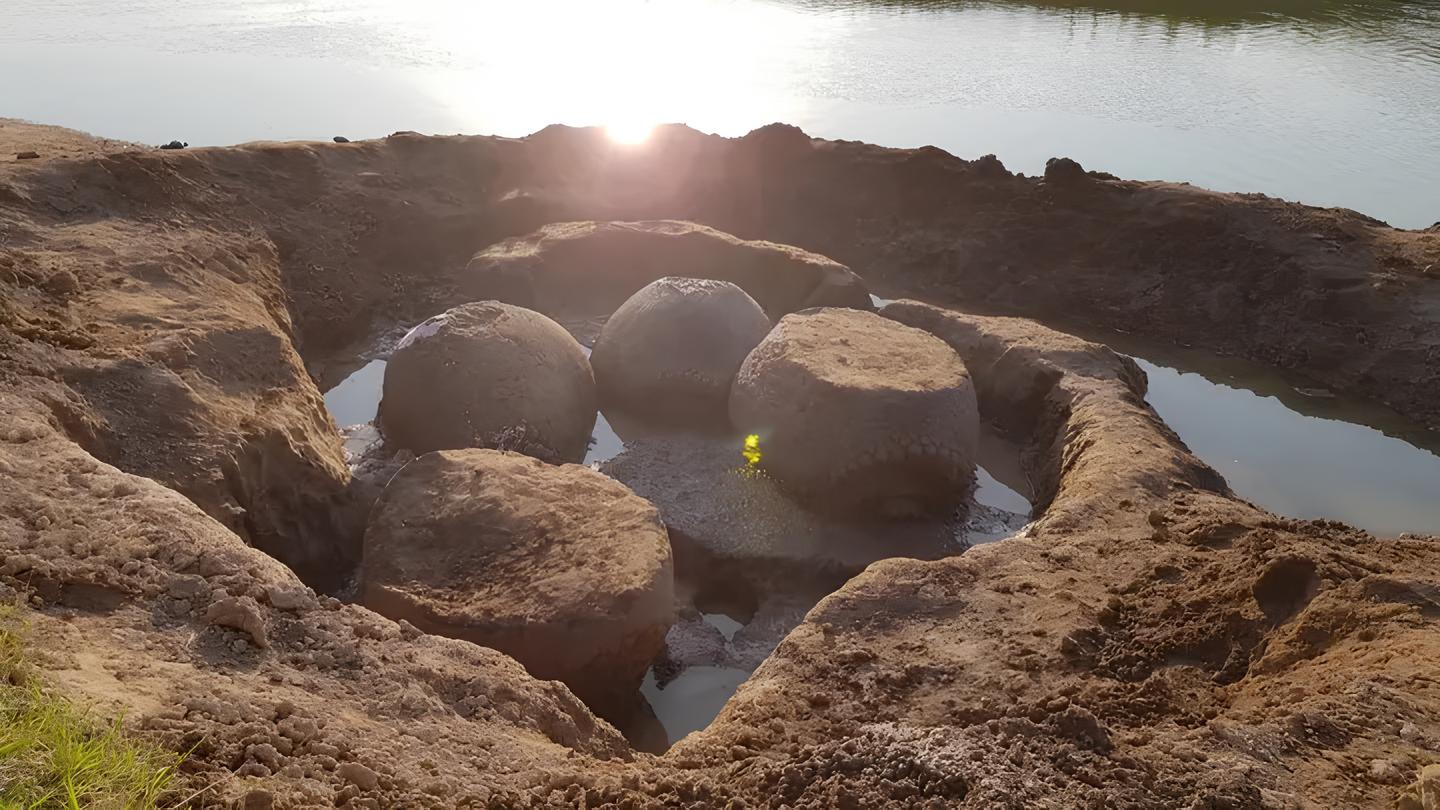 The shells were first noticed by a local farmer, Juan de Dios Sota, while he was tending to his cows. The unusual shapes of the shells caught his eye. When the experts reached the site, they were astonished to find four Glyptodont shells – comprising two adults and two juveniles – all in the same vicinity.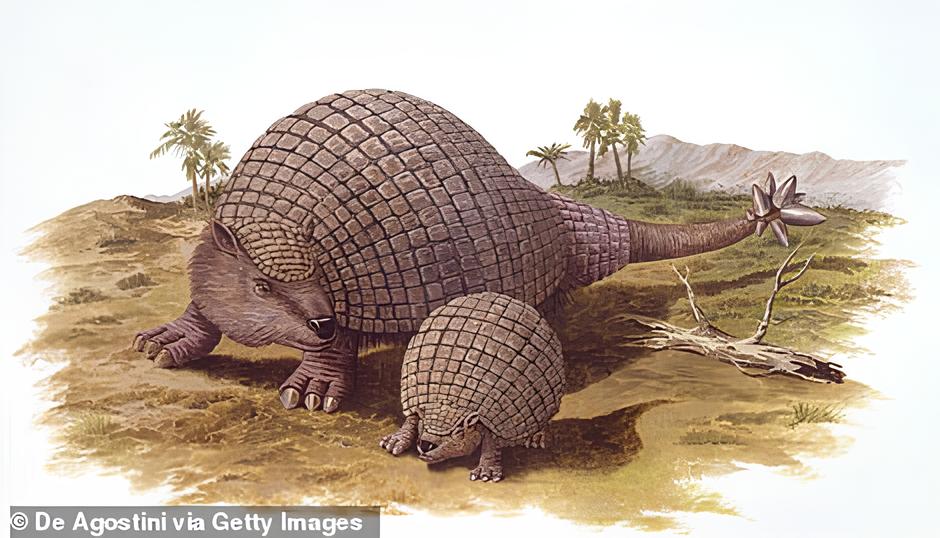 Resembling enormous armadillos, Glyptodonts evolved around 20 million years ago and were widespread throughout Latin America. They boasted a substantial, resilient shell that shielded them from various threats. Unlike their modern descendants, they could stretch up to 10 feet long, approximating the size of a car.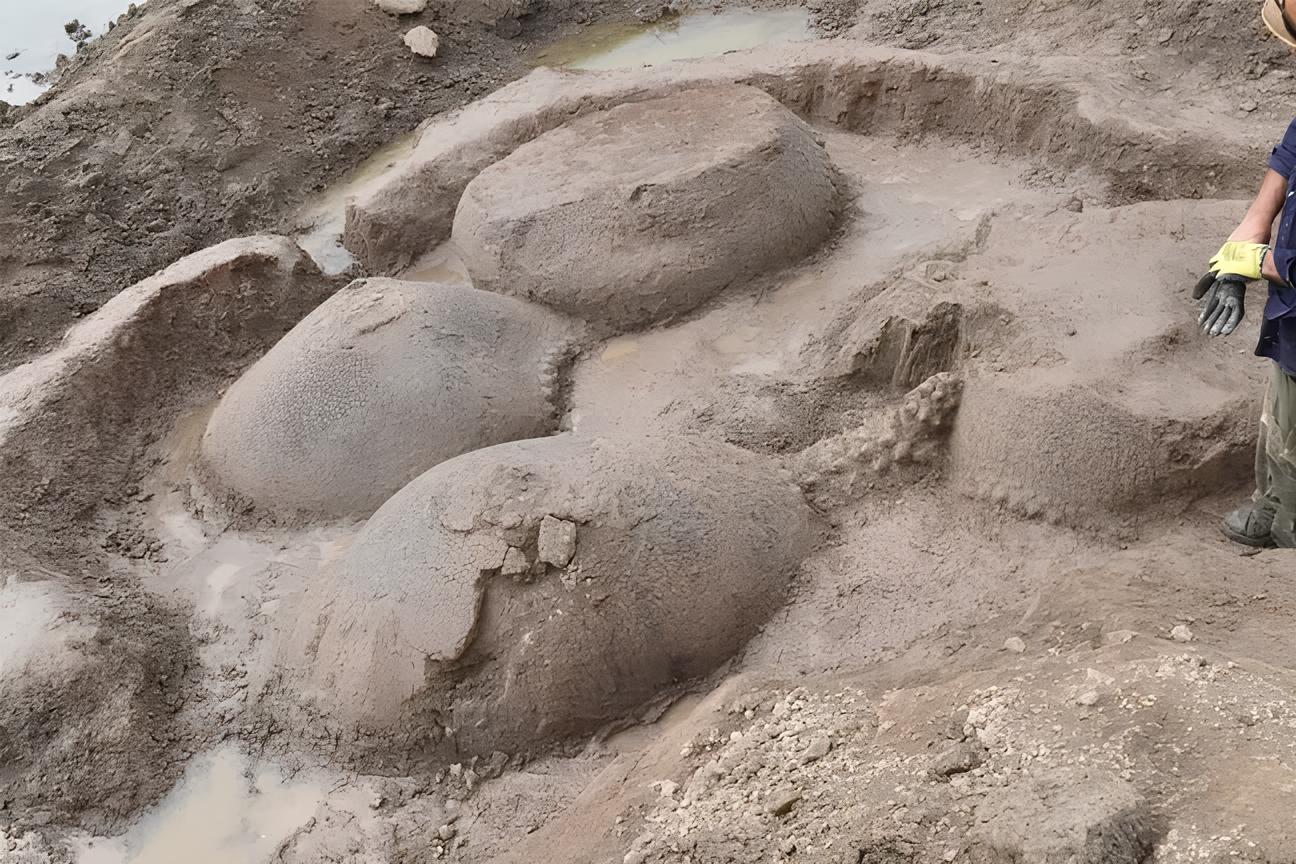 These gentle, plant-eating giants weighed nearly 1,100 pounds (500 kg), with their bone-made shells accounting for about 20% of their total weight. Tragically, they are believed to have gone extinct at the onset of the last ice age.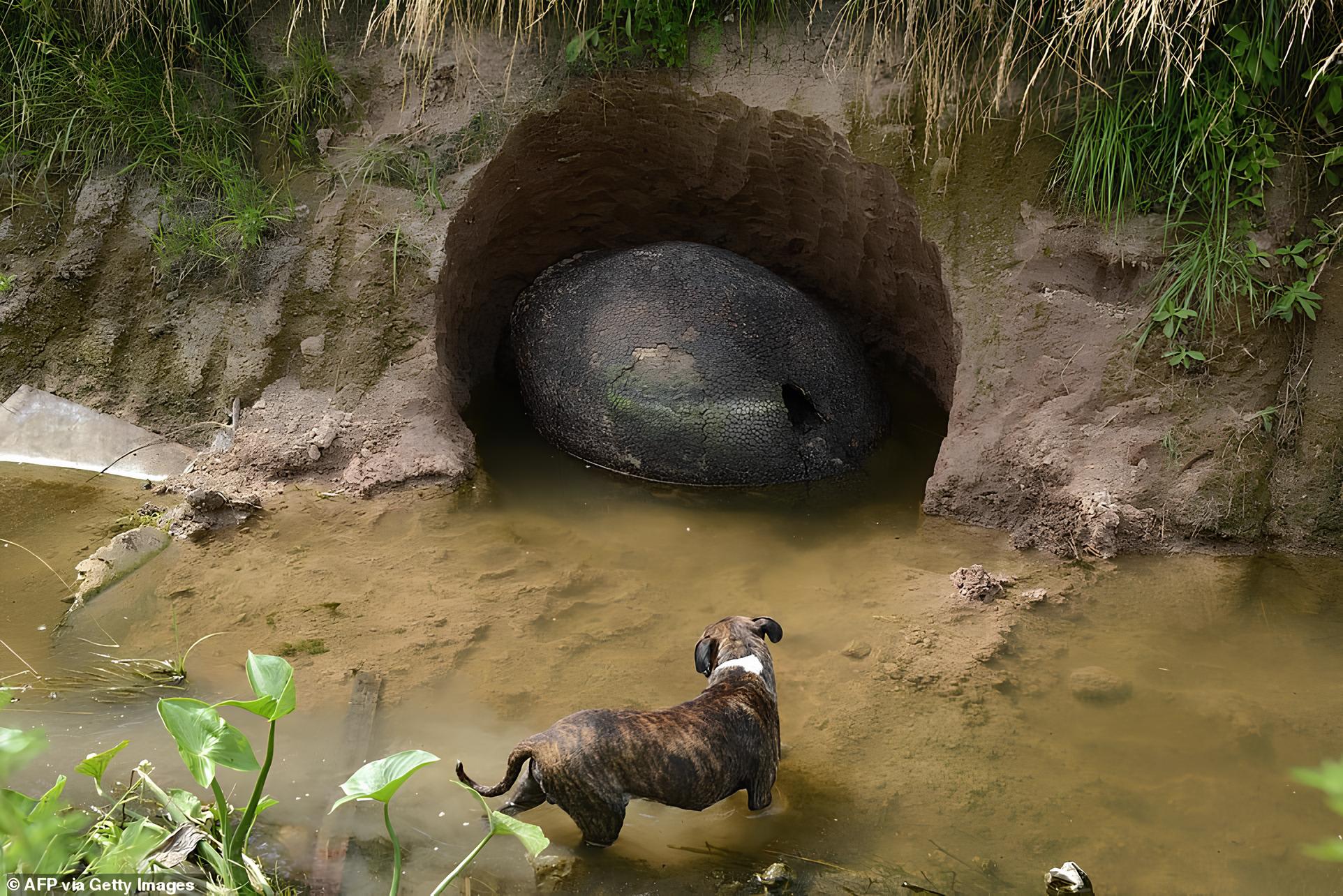 Finds of such near-complete Glyptodont shells are incredibly scarce. The simultaneous discovery of four shells in one place is both unusual and important. Over the next week, the Institute's scientists will engage in unearthing the shells to extract as much information as possible about these magnificent creatures.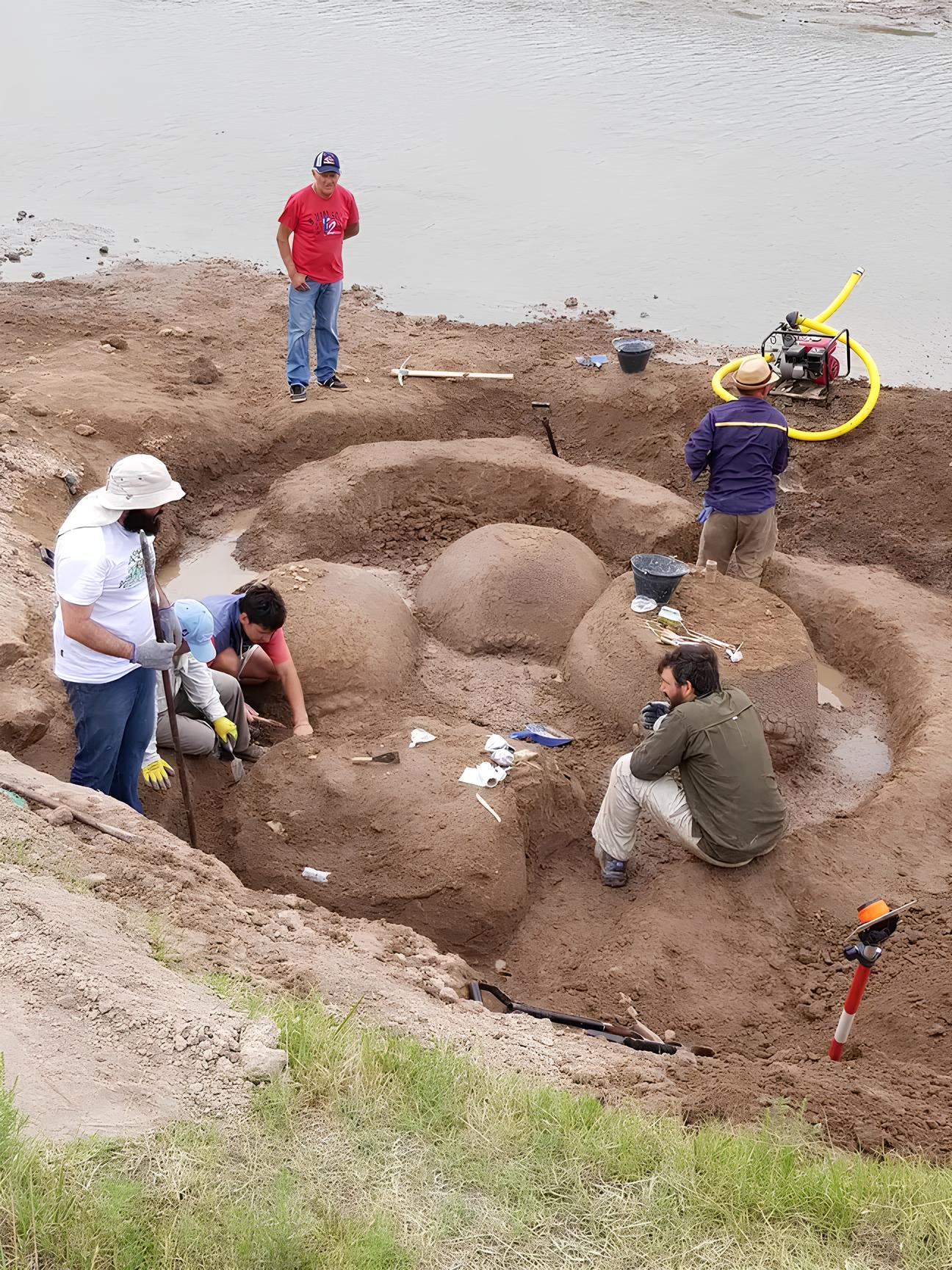 The team will conduct tests to ascertain the age, gender, and potential cause of death of the animals. Current estimates place them at approximately 20,000 years old.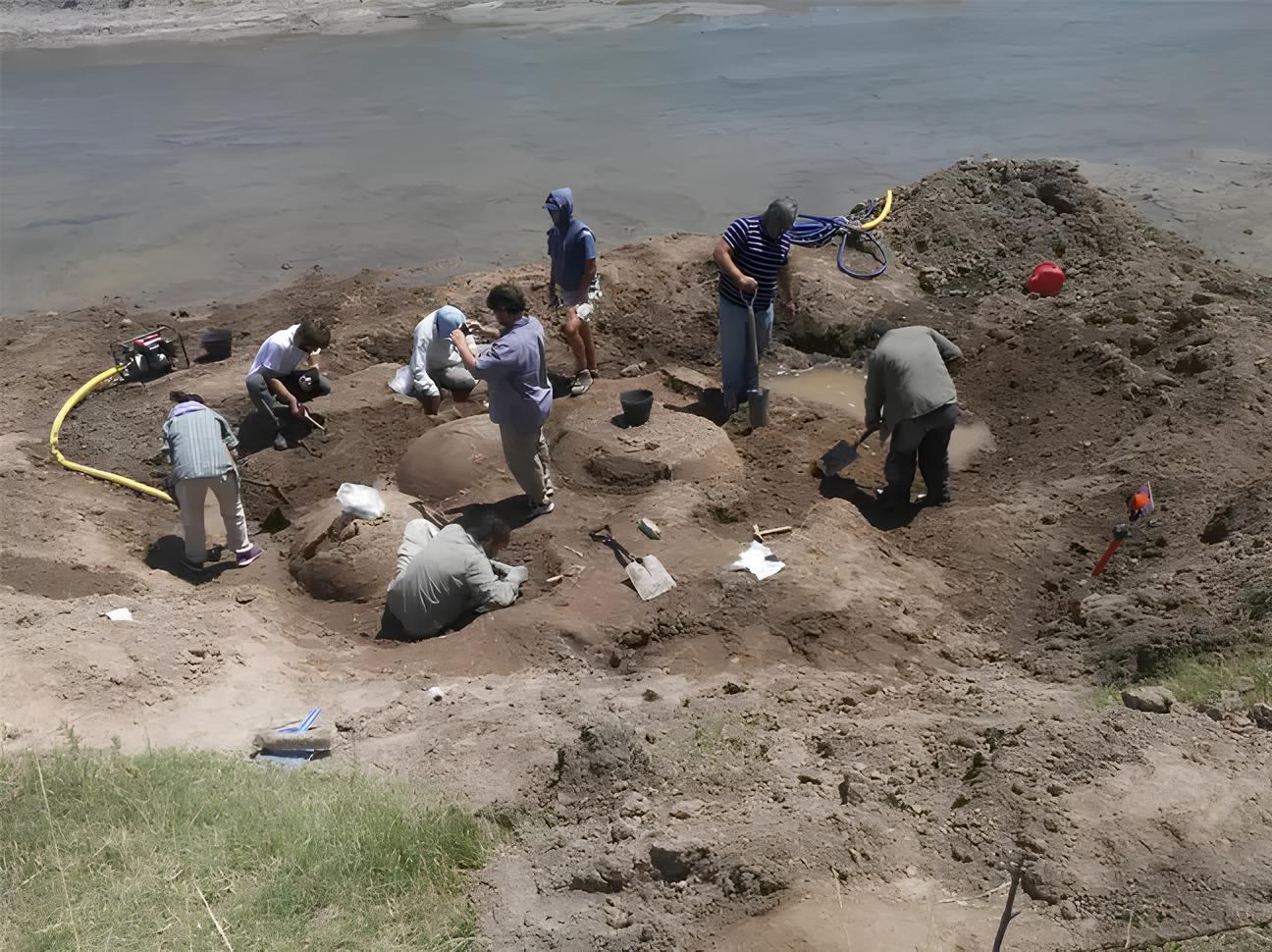 While it's regrettable that these awe-inspiring creatures are no longer with us, their preserved fossils grant a window into the past, enriching our understanding of the life forms that wandered our planet millions of years ago. The unearthing of these Glyptodont shells adds to a series of thrilling discoveries that promise to enthrall both scientists and the general populace.