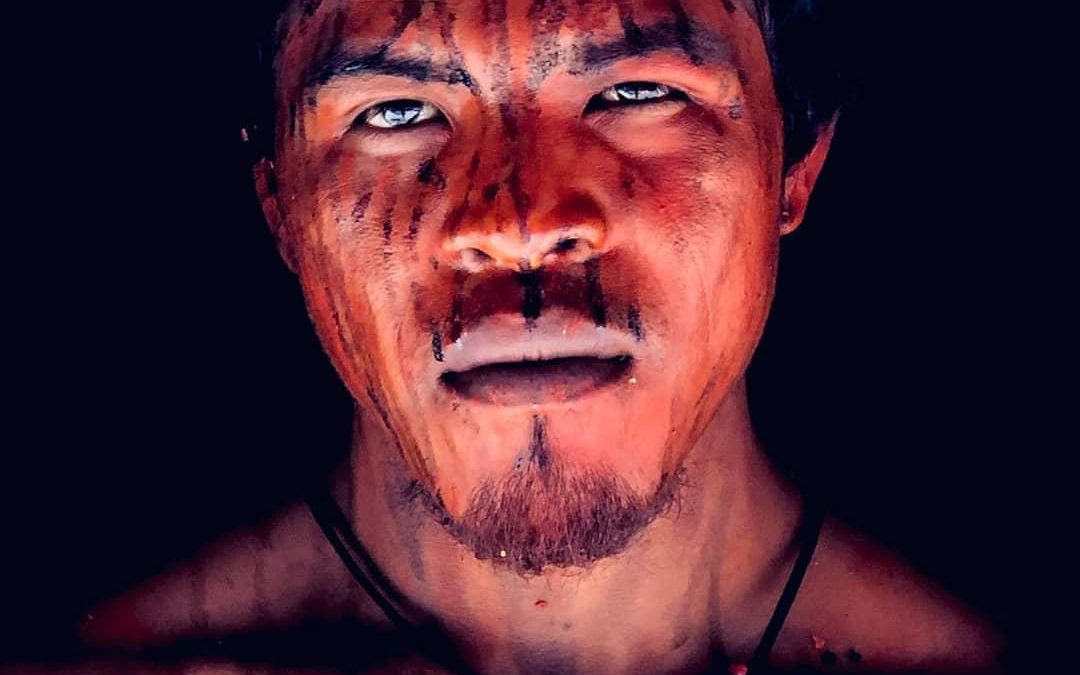 Illegal Amazon rainforest loggers ambushed a young indigenous leader on Friday, murdering him in cold blood and wounding another member of the Guajajara people in Brazil.
Paulo Paulino Guajajara, 26, was shot in the head during the ambush. The murder occurred in the Araribóia Indigenous Reserve, an area under serious threat from illegal miners and loggers attempting to exploit the indigenous land.
Paulo was a prominent member of the Guardians of the Forest indigenous land defense group and took on the task of becoming a land defender. Guardians is a group of 120 indigenous Guajajara who risk their lives to defend theirs and other indigenous groups' homes against loggers.
Reports say that during the attack, fellow member of the Guardian, Laércio Guajajara, was shot twice, grazing his arm and back before escaping the aggressors. He was later taken to hospital, said the Guardians' leader who has also received threats from loggers.
Why Does The Government Allow This To Happen?
Violence has escalated against the forest protectors under the current far-right government of President Jair Bolsonaro. According to the Brazilian pan-indigenous organization APIB, a group that represents almost one million indigenous people throughout Brazil, the President is to blame.
"The Bolsonaro government has Indigenous blood on its hands.
The increase in violence in Indigenous territories is a direct result of his hateful speeches and steps taken against our people," APIB said in a statement.
Despite federal law enforcement investigating the murder—allegedly a logger was also killed—Paulo's body remains missing.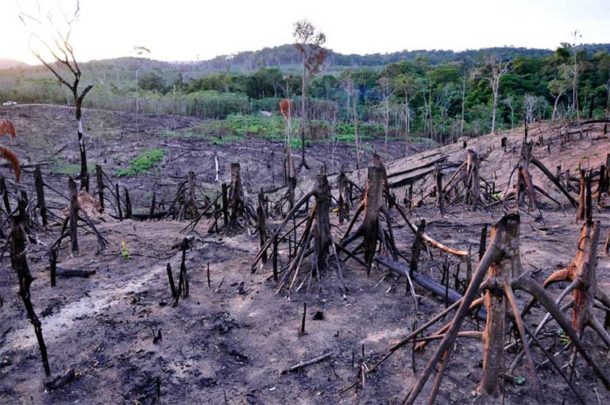 APIB leader Sonia Guajajara blasted the government over dismantling the environmental and indigenous agencies and urged lawmakers to refuse a deal that will see the sign off on a major trade deal with the EU. The deal, Sonia told Reuters, could see farmers and loggers driven by open markets to drive production and invade further indigenous lands.
"It's time to say enough of this institutionalized genocide," she said.
Just like other governments around the world (Australia and the United States), Bolsonaro condemns activist groups, NGOs and blames environment laws for hindering economic growth. Following his election last year, President Bolsonaro vowed to reverse indigenous protections that keep 15 percent of Brazil's land reserved for indigenous tribes.
While Bolsonaro has yet to make good on his threats, his continued racism against the indigenous peoples has encouraged illegal logging, mining, and violence.
Amazon Watch program direction Christian Poirier spoke to Democracy Now!:
"[The Guajajara are] doing this on behalf of all of humanity, because they are protecting the critically important Amazon forests that sustain our climate, protect our climate, power or, I should say, fuel the rainfall all over Brazil, but also here in this country. In the state of California, rainfall is slackening due to the fact the Amazon is being decimated today.
Their rights are enshrined in Brazil's Constitution—their rights to territory and to their way of life … Yet they have been systematically deprived of these rights.
And what we witnessed today—or, two days ago, with the murder of Paulino, was an example of that, a manifestation of the violence that's growing in these communities."
Before his death, Paulino spoke to Reuters in September about the inherent dangers he faced by guarding the rainforest:
"There is so much destruction of nature happening, including trees with wood as hard as steel being cut down and taken away.
I'm scared sometimes, but we have to lift up our heads and act. We are here fighting.
We have to preserve this life for our children's future."