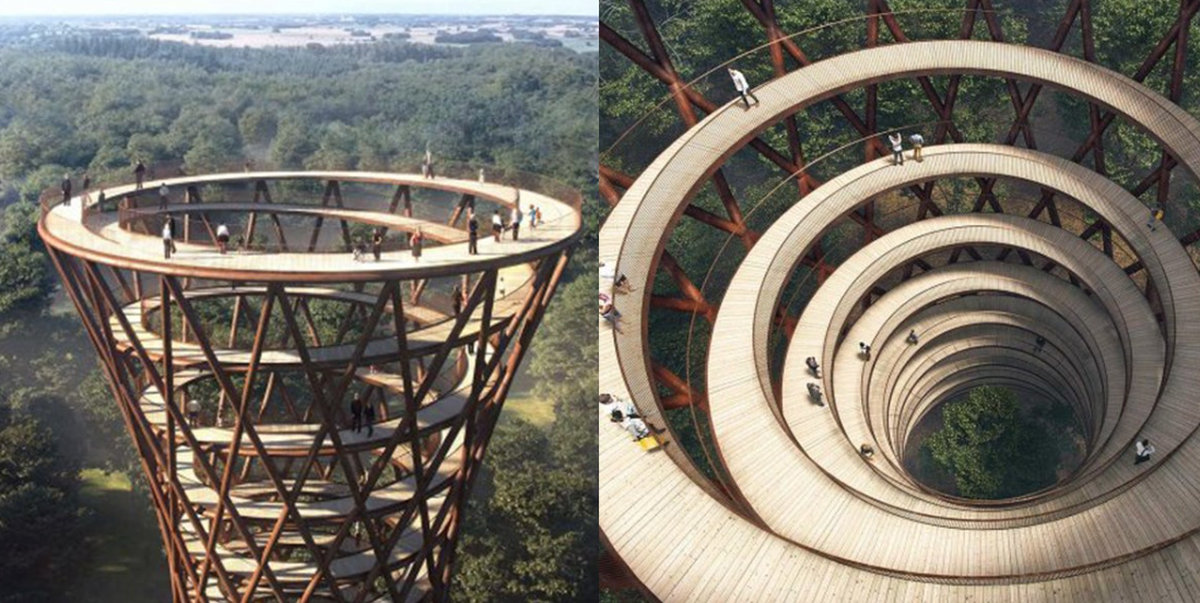 Denmark, one of the top three happiest countries in the world, has built an incredible spiral path and an amazing observation tower in Camp Adventure, a treetop adventure park, in the preserved forest of Gisselfeld Klosters Skove. The 3000-feet-long spiral path is connected to a 148-feet-tall observation tower to give visitors 360° view of the hilly landscape characteristic of Zealand.
Planned by Copenhagen-based architecture studio EFFEKT, the giant spiral path offers breath-taking views of the forest and nearby lakes, creeks and wetlands, as well as existing adventure sports facility that includes treetop climbing and aerial zip lines.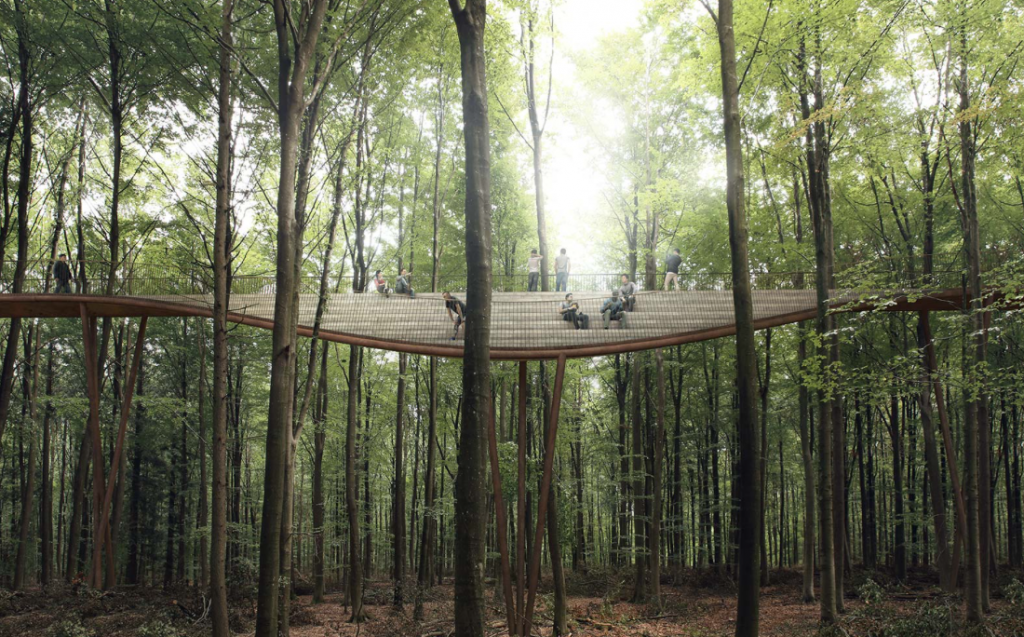 According to Truth Theory, the Treetop Experience (the spiral path is called the Treetop Experience, because you can experience what the trees experience on a daily basis) is divided into a high and low route, with the high route passing through the forest's oldest parts, while the low route and observation tower are located in the forest's younger areas. While the high route features a variety of activities that teach visitors about the forest, the low route allows visitors on top to see the forest canopy from various angles.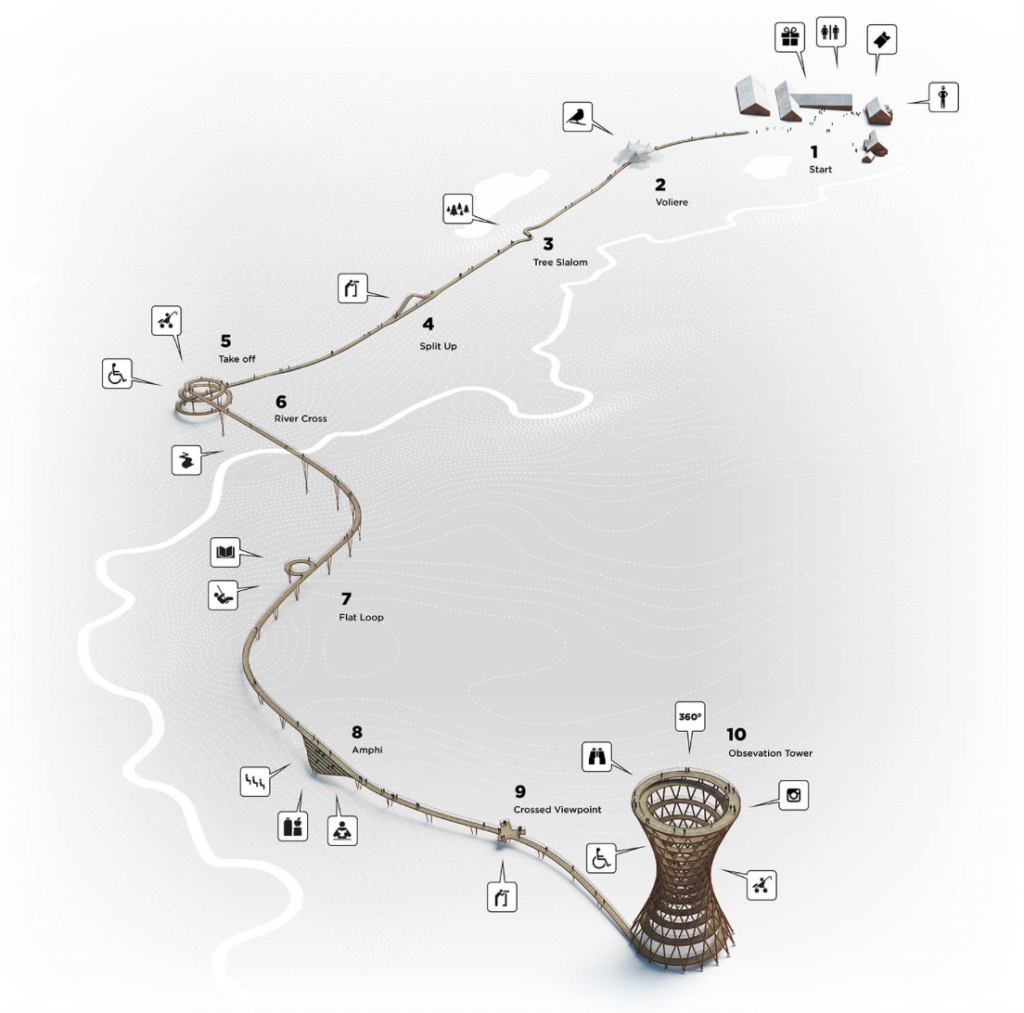 EFFEKT, which won the ICONIC Award for "Visionary Architecture",  used 7750 timber boards for the surface of the ramp. The boards were gathered from the nearby forests so that the ramp could match its natural surroundings. They also used Corten steel to not only give it a more rustic look, but also to match the natural landscape.
The studio claims the Camp Adventure tower and treetop walk is "a seamless continuous ramp that makes the forest accessible to all – regardless of their physical condition." Their website explains:
"The geometry of the tower is shaped to enhance the visitor experience, shunning the typical cylindrical shape in favor of a curved profile with a slender waist and enlarged base and crown. This does not only increase the stability of the tower but also increase the observation deck area at the top of the tower. Furthermore, it also allows for better contact to the forest canopy."