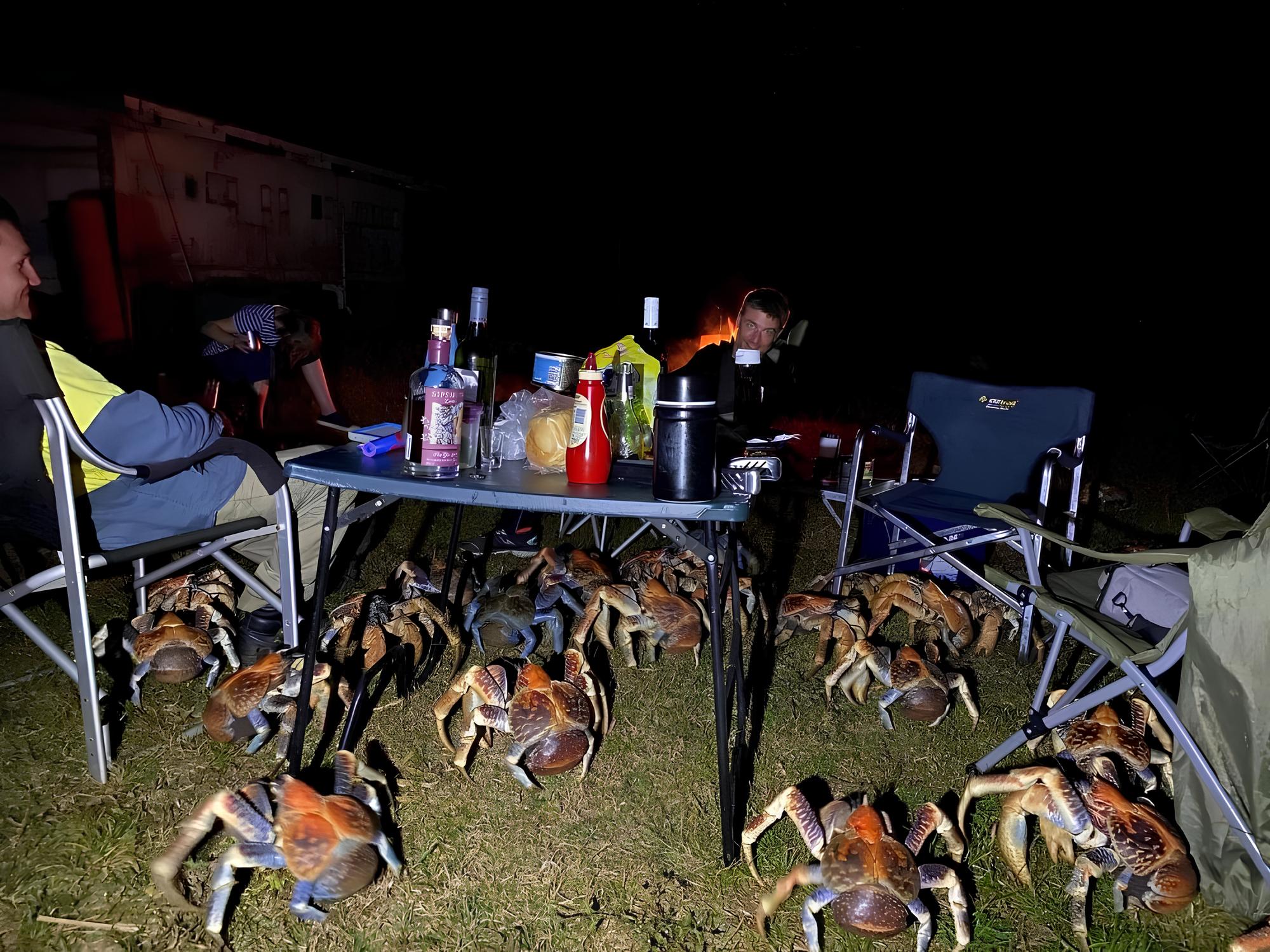 Coconut crabs are intriguing creatures noted for their enormous size, strength, and one-of-a-kind talents. They are the world's largest land crabs, weighing more than 4 kilogrammes (8.8 pounds) and measuring about a metre (3 feet) across. They can be found throughout the Pacific and Indian Oceans, including islands such as Christmas Island, Fiji, and Samoa.
It's capacity to rip open coconuts with its muscular claws is one of its most intriguing characteristics. Their claws are supposed to be stronger than a lion's bite, allowing them to crack open even the toughest shells. Because they rely largely on coconuts and other fruits for sustenance, this trait is critical to their survival.
These carbs are also recognised for their ability to climb. They can easily scale trees, making them an effective predator and scavenger. They are not restricted to climbing coconut trees; they can climb any tree that has a grasp on it. This allows them to access areas that most terrestrial animals cannot, such as high branches and tree hollows.
Coconut Crabs are vulnerable despite their size and power. They have a delicate abdomen that they protect throughout the day by seeking shelter in burrows or crevices. They are mostly active at night, when they come out to feed and mate.
They are attracted to the smell of food, which can lead to some interesting encounters. They have been known to raid campsites and steal food from unsuspecting humans. This behavior is a reminder that we should always be aware of our surroundings when in the presence of these impressive creatures.
Furthermore, these powerful crabs, serve a crucial part in their ecology. They contribute in the natural decomposition process by consuming fallen fruits and other organic materials, which helps restrict the population of other animals such as rodents and insects.
To summarise, Coconut Crabs are incredible organisms capable of amazing things. Their ability to open coconuts and climb trees distinguishes them as a distinct and fascinating species. While their attraction to the smell of food can lead to unexpected meetings, we must always respect their space and admire them from a safe distance.
Check out their pictures below.