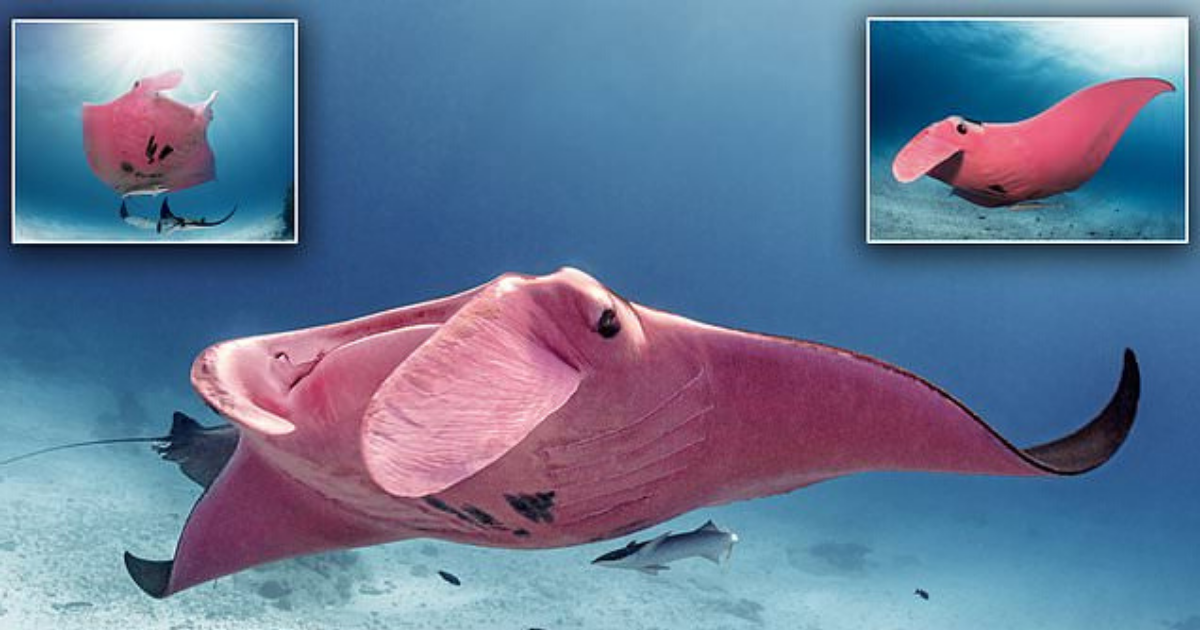 Despite the eco climate challenges faced by the Great Barrier Reef, and the destruction that continues to threaten its marine life, marine biologists have again been dazzled by images caught by an underwater photographer of what is believed to be the world's only pink manta ray.
Kristian Laine caught these images when he was lucky enough to get within touching distance of the beautiful 11-foot 'bubblegum pink' creature, reports Australian Geographic.
The manta ray was first spotted in 2015 by dive instructor Ryan Jeffery, and initially led scientists to believe that the marine creature was first suffering from a skin infection. Since Jeffrey's discovery, the University of Queensland established a study called Project Manta to investigate further.
"The colouration is just an unusual and unique expression of the skin's melanin," Project Manta's research team told Australian Geographic. However, other theories about the manta's unusual colour are floating about.
"I have read multiple different answers, they have analysed a sample of his skin and they have changed their theories many times and still don't seem to know for sure.
I think the latest theory is that it's some sort of a genetic mutation causing a pink of melanin to be expressed," Laine told Daily Mail.
The Finnish photographer was lucky enough to have recorded his encounter, despite at first being "very confused" about the manta.
"At first I was very confused. When I went through my photos in my camera right after the encounter I was looking through my viewfinder and was thinking it's weird that one of the mantas look pink. I was in the middle of a manta train with seven other mantas," says Laine.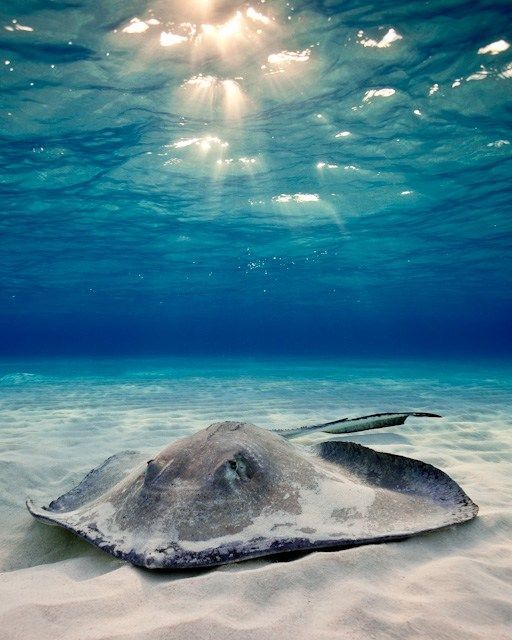 "I actually thought my strobes were playing up, making the manta look pink.
It wasn't until Laine saw a photograph on a board at Lady Elliot Island, home to the manta ray, that he understood his camera equipment worked fine.
"It felt amazing because I'd just witnessed it so close."
Playfully named Inspector Clouseau after the bumbling detective in the Pink Panther franchise, experts believe that the harmless colouration of the skin can be contributed to a rare genetic mutation similar to albinism.