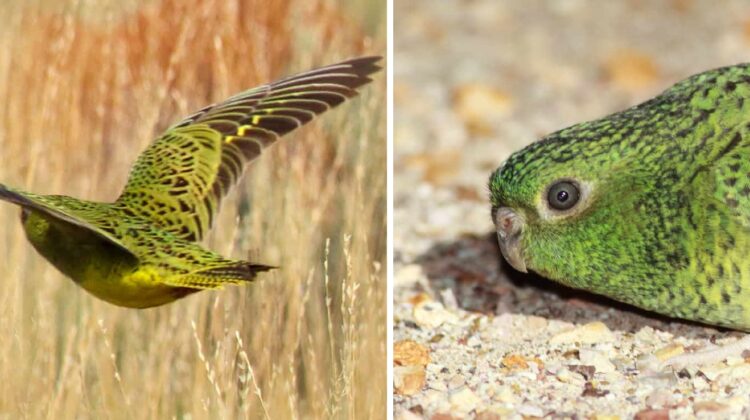 A night parrot has been found in Western Australia, adding to the species' intriguing history, which was assumed to be extinct until it was discovered in Queensland four years ago.
It's the first documented sighting of the bird in Western Australia in almost a century, and it follows a long history of doubtful sightings, untrustworthy claims, and failed ecological evaluations that rivals the hunt for Tasmania's (likely still extinct) Thylacine.
A group of four Broome friends spent the better part of seven years seeking for the bird, analysing comprehensive maps, going into potential habitats, and listening for unusual bird noises in the state's dry interior.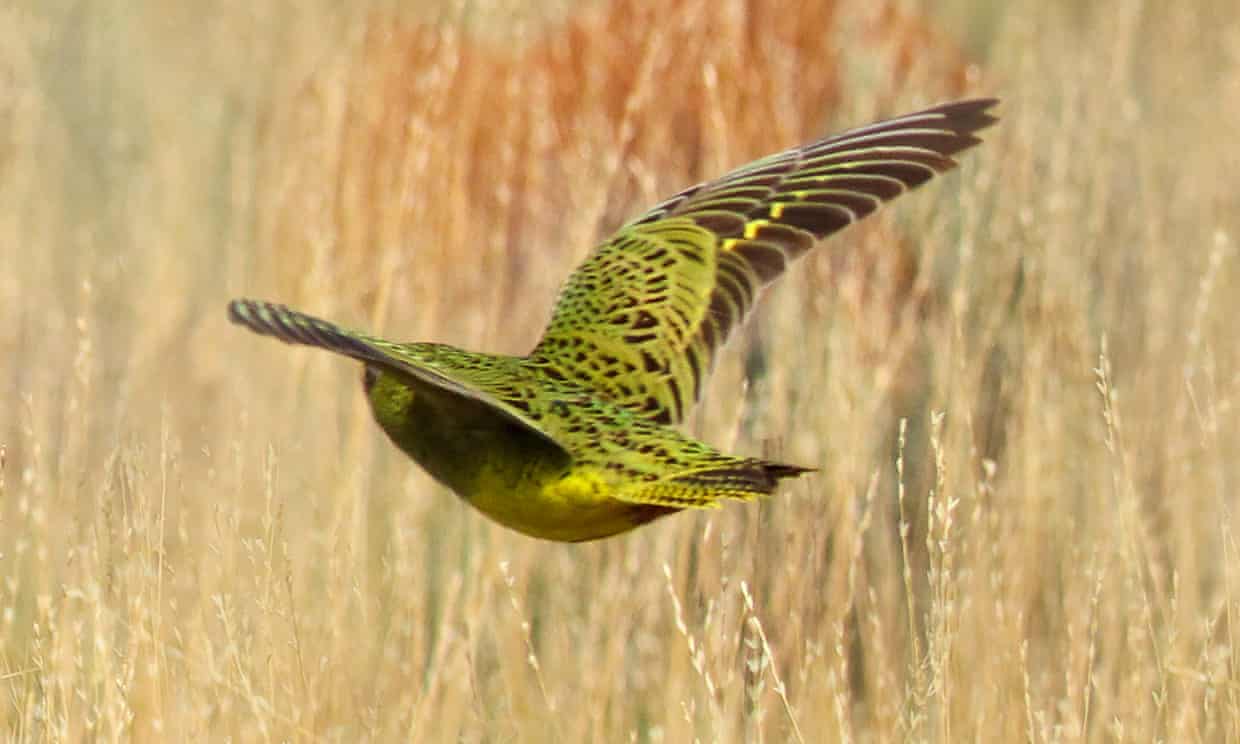 This month, they heard "some pretty unusual calls" during a journey to an undisclosed area near a salt lake somewhere in interior Washington.
"The calls to us were weird," group member Bruce Greatwich told the Guardian Australia.
"We've spent a lot of time in these environments, so hearing anything fresh was quite exciting."
The calls differed from those recorded in the Queensland night parrot population in 2005, which were described as "a 'ding-ding' cry similar to that of a bell miner" followed by "a quick frog-like 'grieet'."
These were, nevertheless, sufficient to indicate the presence of the bird.
A night parrot leaped out in front of one of the group, George Swann, the next morning while hiking through spinifex in search of entirely new species.
It was green and yellow with black banded feathers.
The most common description is a large, dumpy budgerigar, about the size of a rainbow lorikeet.
Swann, described by Greatwich as a "old-school birder," summoned the others.
"We were able to go down and re-find it, and we had our cameras ready to take an image," Greatwich said.
"Usually, we would never disturb a nocturnal bird during the day," he said, "but in this circumstance, we knew we needed a shot."
"We were as ecstatic as ecstatic can be," he said.
"We were definitely overjoyed to see something happen that we had worked hard for and that many others had hoped to achieve."
The discovery is attributed to Swann, Greatwich, Adrian Boyle, and Nigel Jackett.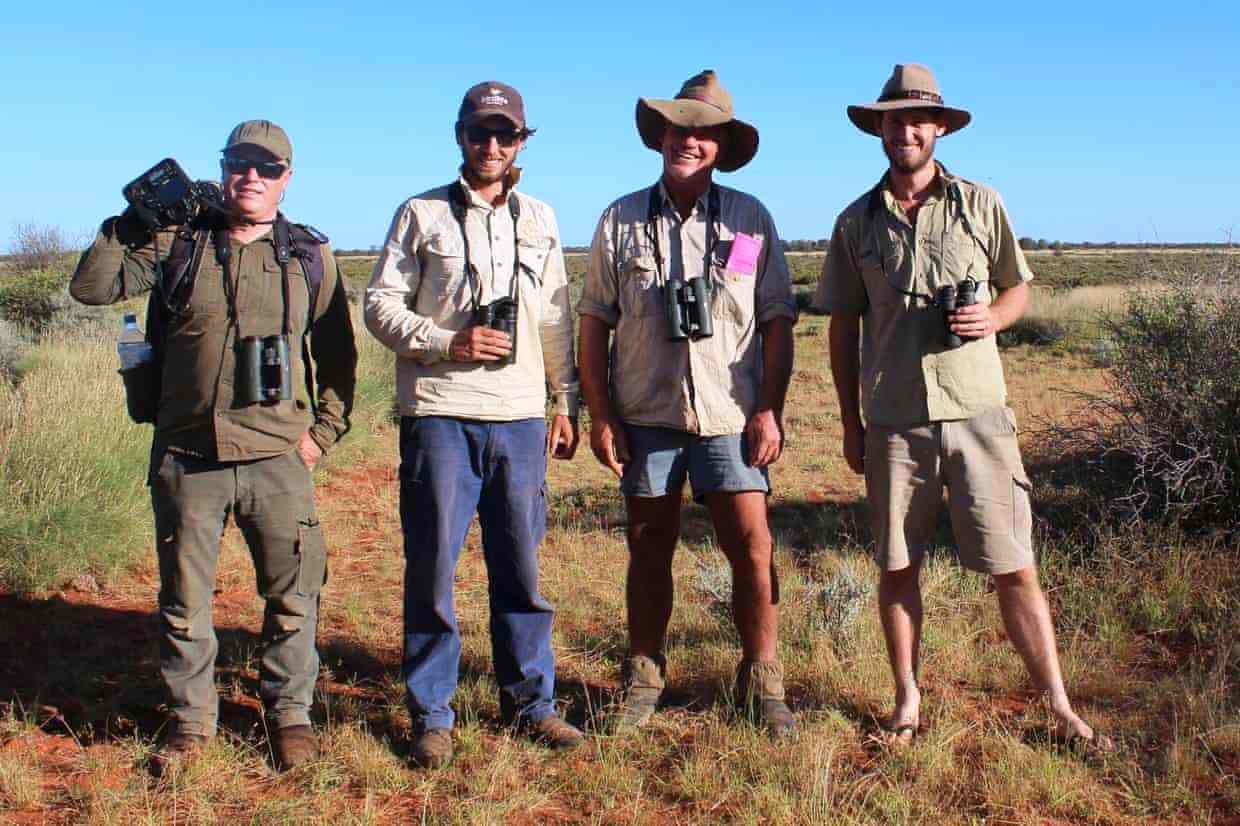 Jackett works as a warden at the Broome Bird Observatory, while Boyle and Swann are research ecology specialists at Monash University.
Before embarking on the parrot quest as a passion project, all four had worked in the fields of science and ecology, fitting the trip around yearly leave and family obligations.
Greatwich expresses gratitude to their families for allowing them to pursue their passion, as well as fellow Western Australian birdwatchers Neil Hamilton, Tegan Douglas, and Aneta Creighton, and ornithologist John Young, who discovered the night parrot colony in western Queensland like an Oscar winner.
The parrot's recognised range in Queensland was expanded last year to include Diamantina national park in the state's centre west, which is more than 2,000 kilometres from WA.
"It's taken a long time," Greatwich continued. "It's breathtaking."
The discovery might have a significant impact on mining development in parts of Western Australia previously assumed to be night parrot habitat.
"This is indisputable proof," said Rohan Clarke, the head of Research Ecology. "Night parrots have been discovered in Western Australia.
Mining firms, the Environmental Protection Agency, the Department of Parks and Water… will have to place a lot more weight on confirmed sightings now and in the future when reviewing planned projects or habitat damage in the region.
To avoid being targeted by poachers, the night parrot organisation will only provide a broad description of the state's "dry inland zones," which cover nearly one-third of the state.
The last sightings of the parrot in Western Australia were in the Pilbara in 1912, when the last known specimen in over a century was captured.
A potential night parrot nest was discovered in the Pilbara in 1971, causing Fortescue Metals Company in 2005 to investigate a night parrot management plan for its Pilbara Iron Ore Hub, a massive mine halfway between Pannawonica and Tom Price.
Clarke believes the bird nested in unburned spinifex near some form of protection, such as a salt lake, gypsum plain, or rocky outcrop, as suggested by Queensland data used by WA parrot watchers to locate the species.
This implies that viable night parrot habitat might be found everywhere in Australia, from the interior of Western Australia to the southern Northern Territory and northern South Australia, as well as Queensland and north-west New South Wales.
This suggests that parrots are likely to be devoted to a tiny piece of habitat and are particularly susceptible to localised habitat destruction, according to Clarke.
"If there was a development in that location, it wouldn't take much to have a significant impact," he continued.