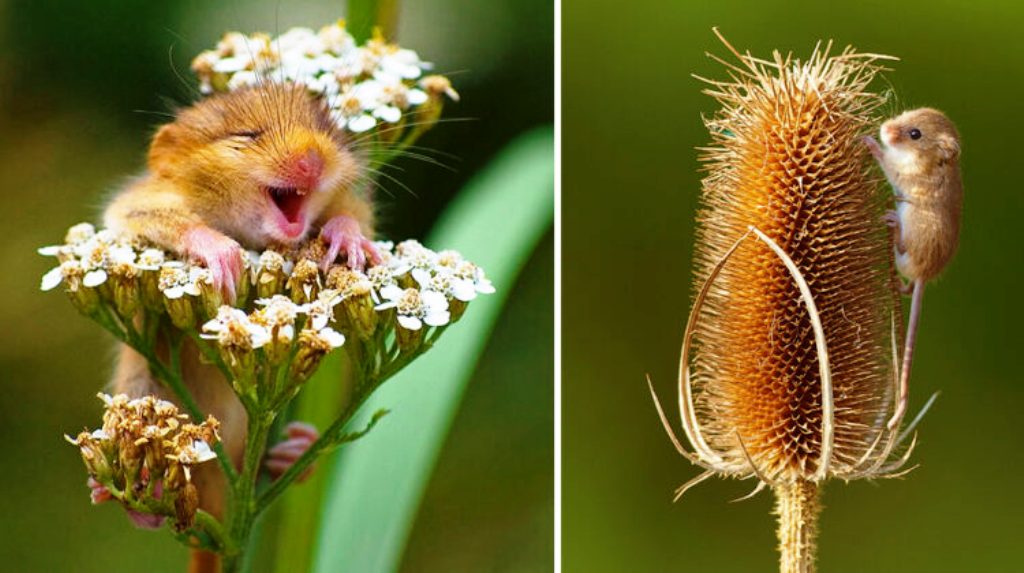 When field mice infiltrate our homes and eat our food, most people consider them to be unpleasant pests. Little mice, on the other hand, are as endearing as they come in their native habitats of fields and woodlands.
Due of their size and due to their adorable look, the lovely mice are prey to a bevy of predators, including the internet's favorite mouse-slaying nightmare, the common house cat.
Nonetheless, because of their adaptability and speed, they remain one of the most common and successful mammal species on the globe – these adorable critters can be found in nearly any habitat and on almost every continent.
And it is precisely because they are so numerous that they are such a popular subject for great animal photography images.
Harvest mice are charming and harmless in their natural environments, but they may become terrible pests when introduced to other ecosystems.
The absence of natural predators in New Zealand and Australia allows them to expand unchecked, wreaking havoc on local crops and bird populations.
Numerous birds were able to successfully nest on the South Pacific islands until European explorers introduced mice.
After seeing the cute photos below, you can determine if it's a nuisance or a tiny fluff ball!