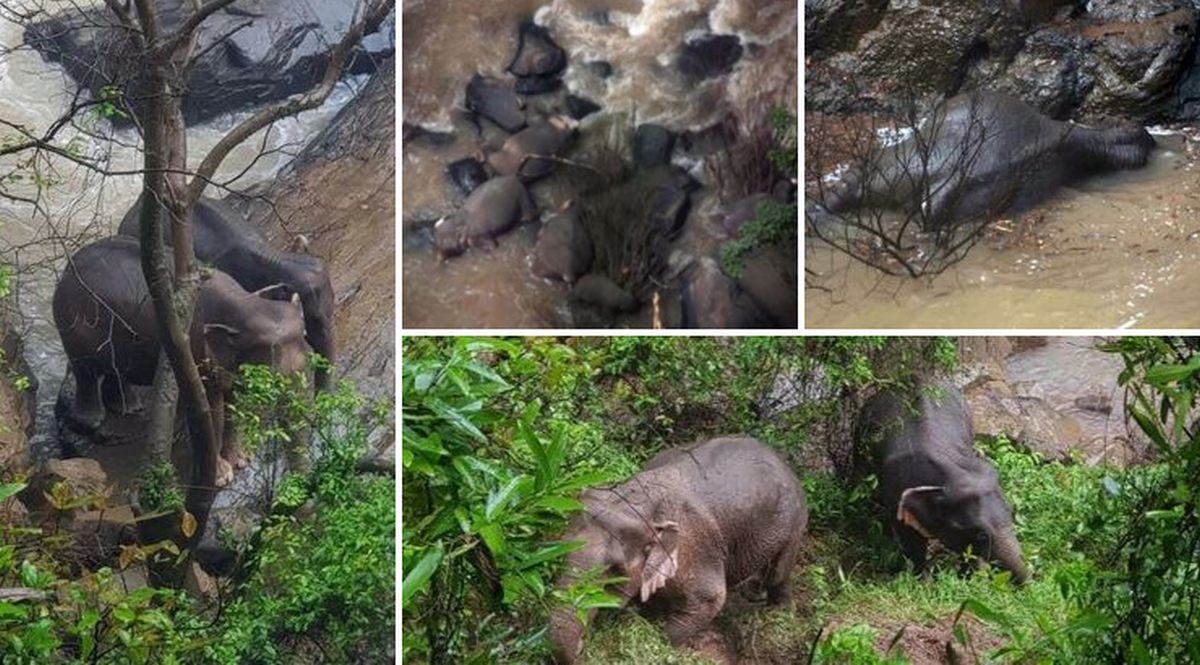 In a tragic incident, a three-year-old elephant died after falling into a dangerous waterfall at central Thailand's Khao Yai National Park. Another 10 elephants fell to their deaths while trying to save the calf from the violent, cascading water. Two elephants, who were found struggling on the edge of a cliff nearby, were rescued by Thai authorities.
Khao Yai National Park, which spans 772 square miles of forest and grassland, is home to about 300 wild elephants. On Saturday morning, park officials were called to the scene when a group of 8 elephants was blocking a road that led to the Haew Narok Waterfall, also known as Hell's Fall.
Three hours later, the body of a three-year-old elephant was found near the base of Haew Narok; 5 others, who were thought to have jumped into Haew Narok Waterfall to try to save the baby, were discovered nearby. A drone has since located another 5 dead elephants near Haew Narok, Thailand's third-largest national park's tallest, most notorious waterfall.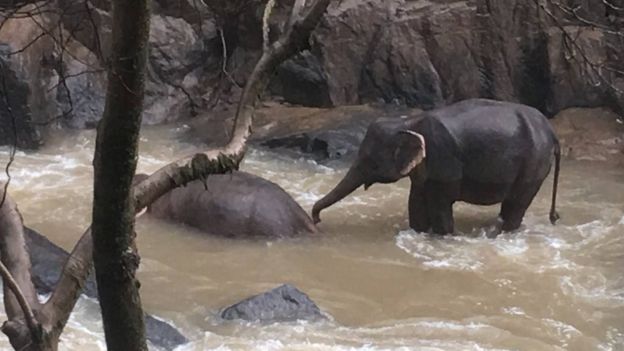 Badin Chansrikam, one of the park officials, told Reuters:
"We understand that the elephants were trying to cross over to the other side of the river. Probably, one of the smaller elephants might have slid and the adult ones were trying to rescue them but instead, were swept away by the water."
Though the two remaining elephants are being monitored, Edwin Wiek, leading animal rights campaigner and founder of Thailand's first wildlife hospital, said that the aggrieved pair may have difficulty surviving as elephants rely on their large herds for protection and finding food.
Currently rangers are looking for ways to rescue two surviving elephants, one of them the mother of a calf that drowned. pic.twitter.com/RhHrB2u1b9

— Edwin Wiek (@EdwinWiek) October 5, 2019
The whole incident could also take an emotional toll on the two and they could subsequently struggle to stay alive without their herd. One of the survivors, Wiek added, was the mother of the deceased baby elephant.
"It's like losing half your family. There's nothing you can do, it's nature unfortunately," he told the BBC.
According to the Bangkok Post, the death toll makes it one of the biggest losses to Thailand's elephant population in recent history. A herd of 8 elephants died after falling from the same waterfall in 1992.