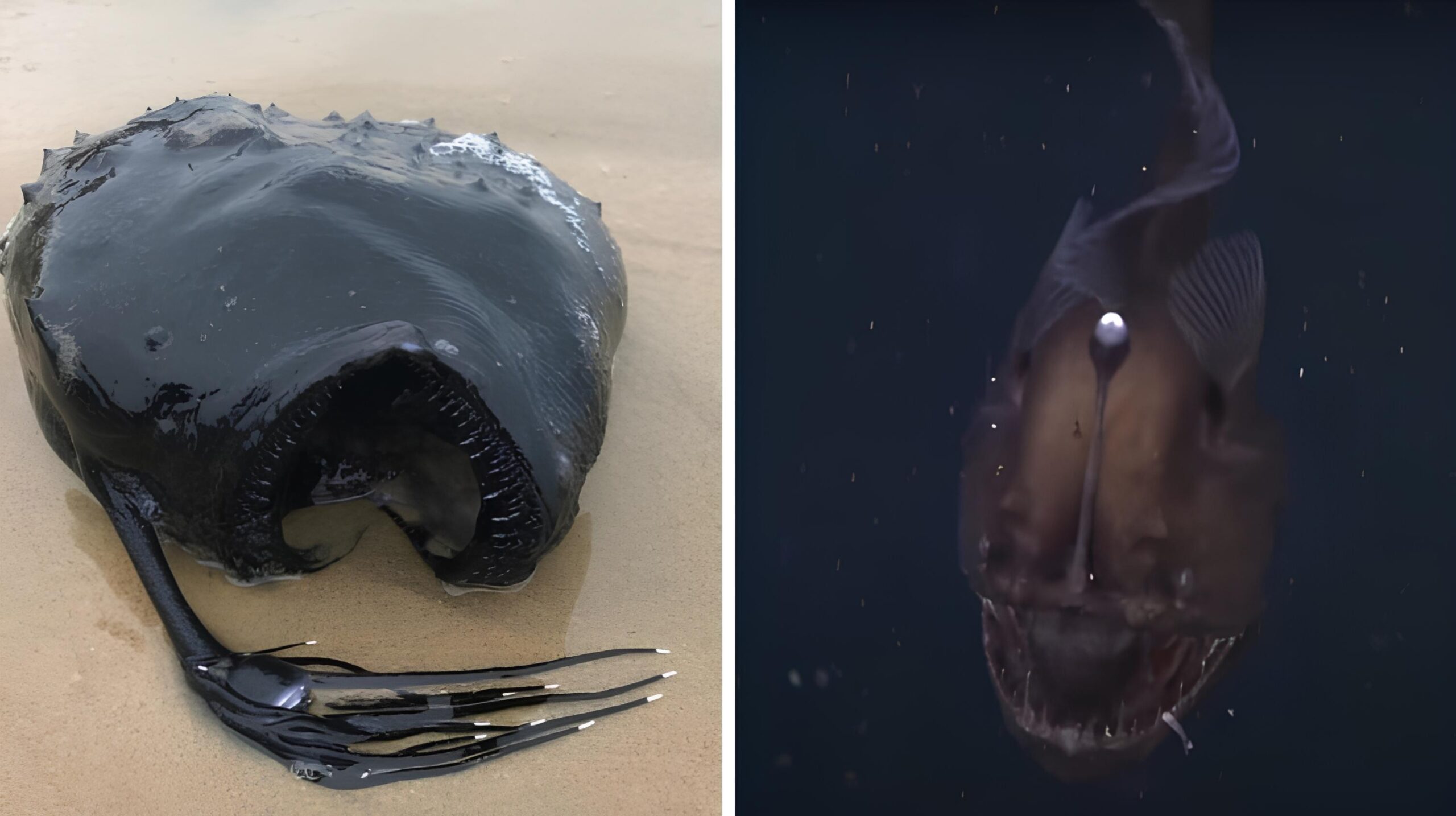 When a dead specimen of the sea monster, which ordinarily lives at depths of 3,000 feet, washed up on a beach in California, it sparked an Internet viral frenzy. For the first time, you can witness the magnificent anglerfish in action.
A deep-sea fish with teeth that resemble little shards of glass, a football-shaped body, and a long bio luminescent stalk on the top of its head washed up on a California beach earlier this week, catching the eye of a beach goer. The marine monster was later recognized as a female Pacific football fish, one of over 200 species of anglerfish.
These deep-sea creatures live in utter darkness. Anglerfish evolved to graze on whatever fits in their 18-inch jaws at 3,000 feet depth, where contact with other fish and prey is rare. To attract prey in the dark, these fish use an elongated fin that resembles a fishing rod with a bright bulb at the end. The bulb gets its light from microscopic bacteria called Photo bacterium that live within the pores of the anglerfish's esca, according to the Smithsonian.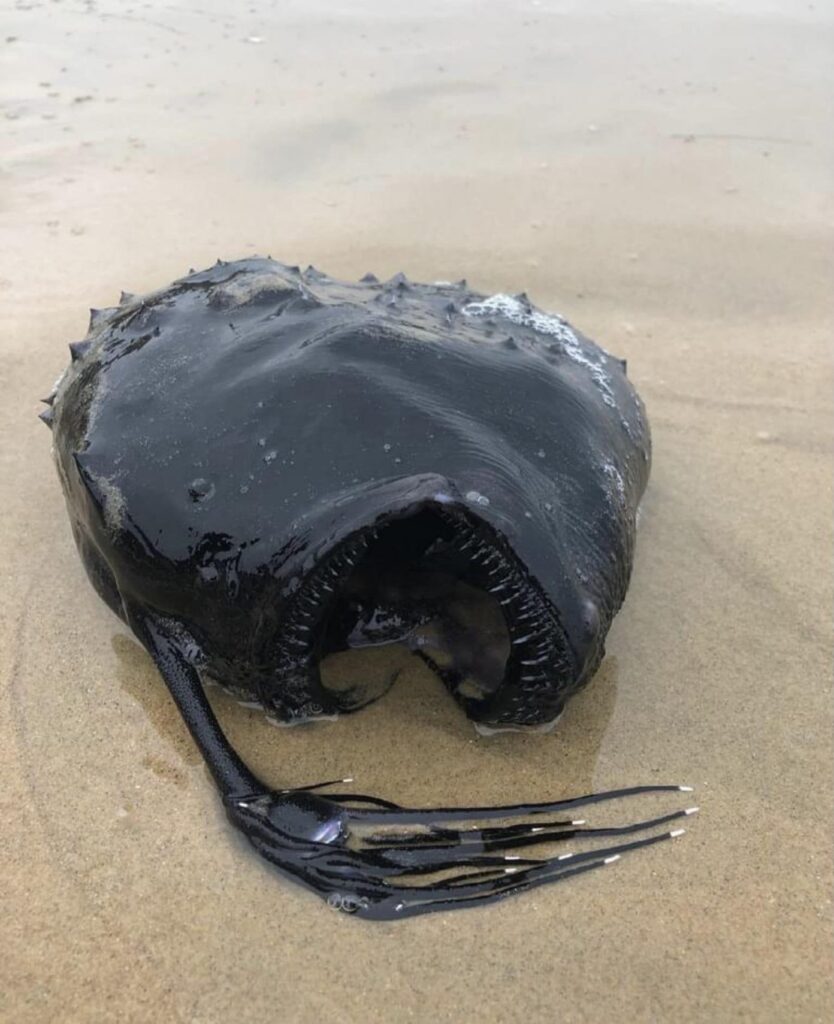 It's not known how the anglerfish wound up on a California beach.
For a long time, scientists have been unable to understand anything about how these fish live since the deep seas are so dark.
Then, in 2014, scientists at the Monterey Bay Aquarium Research Institute used a remotely operated submarine for the first time to film an anglerfish in its native home, revealing fascinating new insight into these creatures' lives.