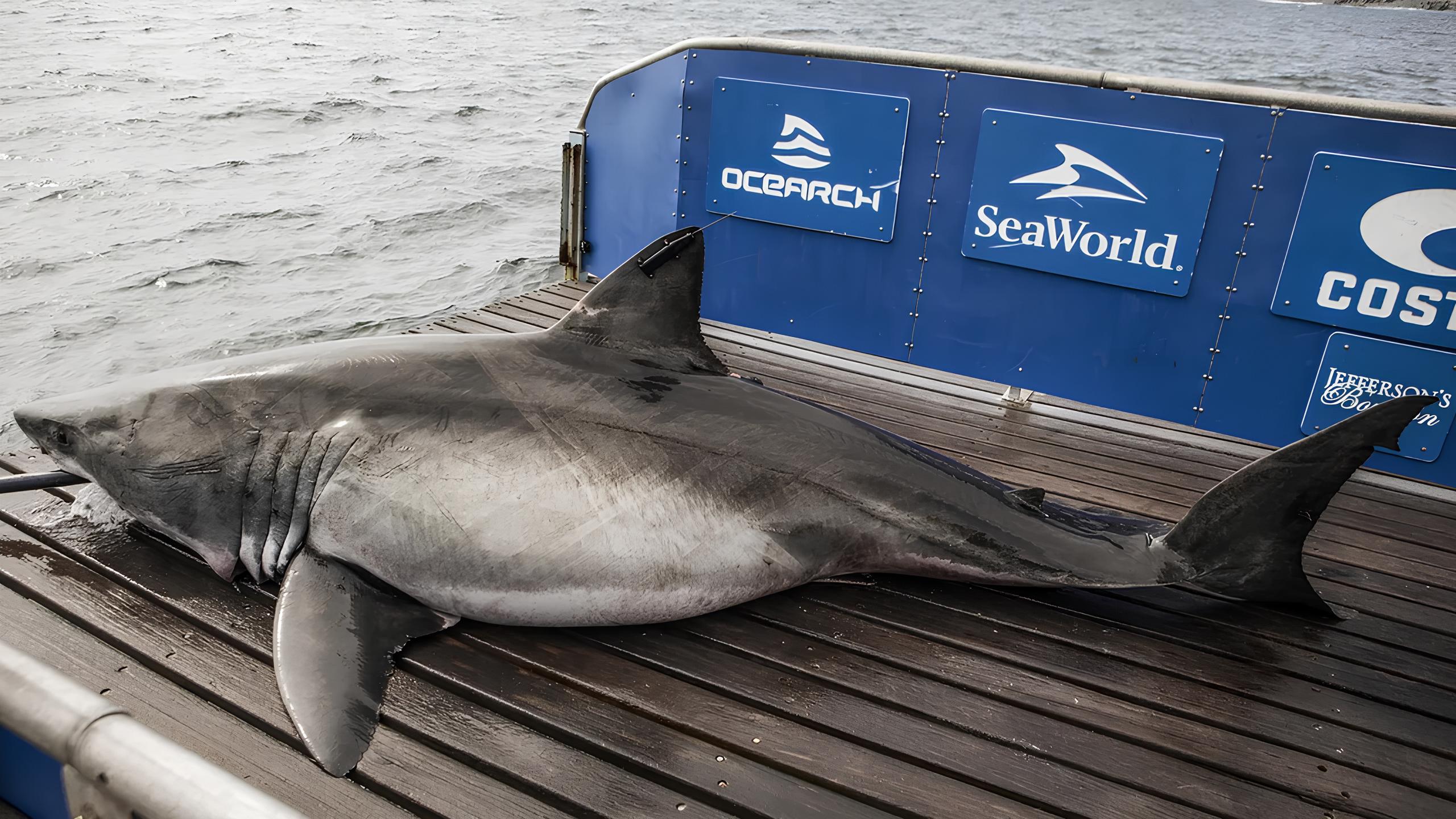 A 12-foot great white shark was spotted this week off the coast of South Carolina, approximately a year after it was discovered near the shores of New Jersey.
According to OCEARCH, a nonprofit marine research group that offers open-source data on shark migration, Ironbound, an adult great white shark weighing around 1,189 pounds, was detected twice in South Carolina Thursday morning.
On October 3, 2019, he was tagged in the waters of Nova Scotia and named after Canada's West Ironbound Island.
In an effort to improve data gathering, OCEARCH captures and fits sharks with trackers that ping whenever they break the ocean surface.
Ironbound was discovered off the shore of New Jersey last April. The shark was roughly 20 years old at the time, according to Bob Hueter, principal scientist at OCEARCH.
Ironbound has swam approximately 15,186 miles since being tagged, according to OCEARCH data.
According to Hueter, great white sharks in the Atlantic Ocean migrate every year, spending their summers in northern waters near Canada and their winters as far south as the eastern Gulf of Mexico.