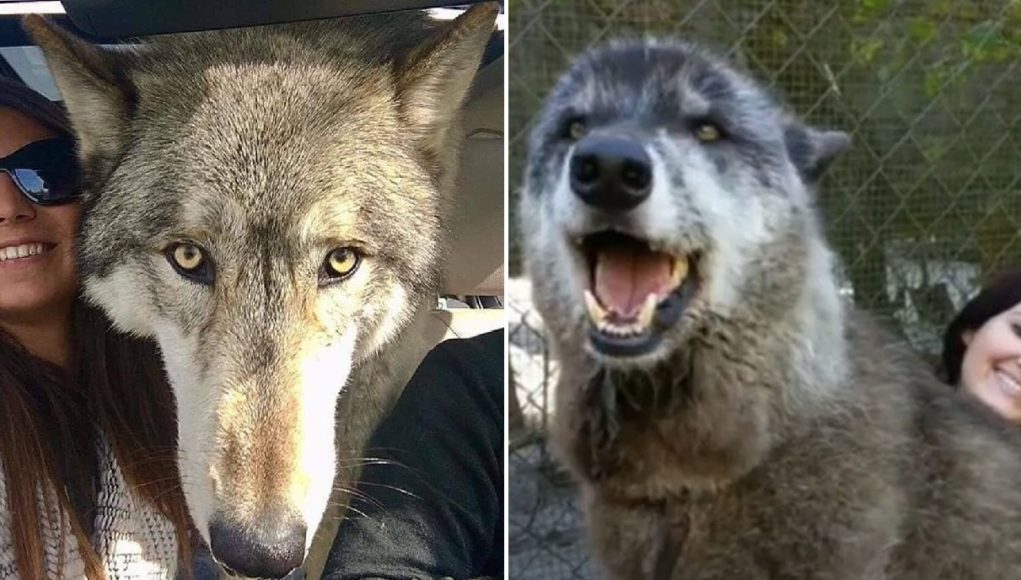 Yuki, the giant wolfhound, finally gets the love he deserves. Having had a very tumultuous life, the imposing wolfhound hybrid is now celebrated, albeit probably the last days in the life of this beautiful animal.
Yuki is partly dog ​​and partly wolf. This rare wolfhound is a cross between 87.5 percent Gray Wolf, 8.6 percent Siberian Husky and 3.9 percent German Shepherd, according to the Shy Wolf Conservation Center in Naples, Florida, where he now lives. Yuki, the Wolfhound enjoys so much popularity on the Internet and the social media, because it is so huge that people think of it as "fake".
Yuki, the giant wolfhound, was rescued by the Shy Wolf Conservation Center at the age of just 8 months in 2008, after the "puppy" became too tall and his master had serious health problems preventing him from attending to the wolfhound to take care of.
Now videos and photos of the now 12-year-old animal show how incredibly tall this Wolfhound is. Brittany Allen, a volunteer volunteer at the shelter, shared Instagram photos of the 55-pound heavyweight Yuki, and the images spread rapidly in the web. Everyone saw the photos, and many people wanted to adopt Yuki, but unfortunately he has a deadly disease.
If you would like to make a donation to pay Yuki's vet bills for the treatment of his fatal blood cancer, you can do so HERE: https://interland3.donorperfect.net/weblink/WebLink.aspx?name=E192141&id=29