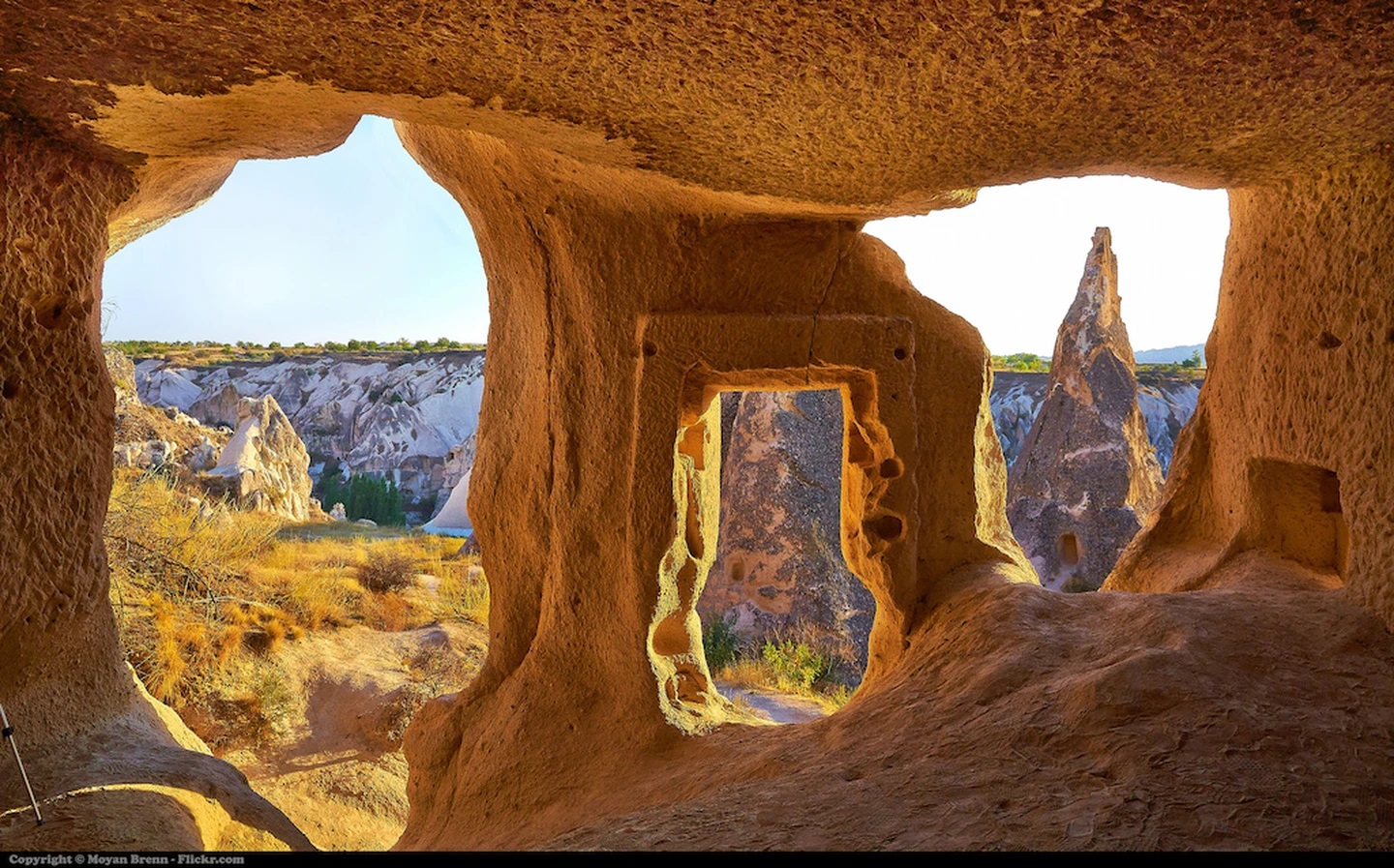 The iconic 'fairy chimneys' of Cappadocia, a bizarre landscape of carved-out towering rock formations, change colour with each sunset. But how did these unusual natural growths appear? We investigate the story behind Turkey's most stunning rocks.
The rock formations that have made Cappadocia one of Turkey's most renowned tourist attractions resulted from a geological process that began millions of years ago. Ancient volcanic eruptions coated the area in dense ash, which subsequently consolidated into tuff, a soft rock. When the natural forces of wind and water (erosion) completed their job, only the harder components remained to form the 'fairy chimneys' that may be seen today, reaching up to 130 feet into the sky.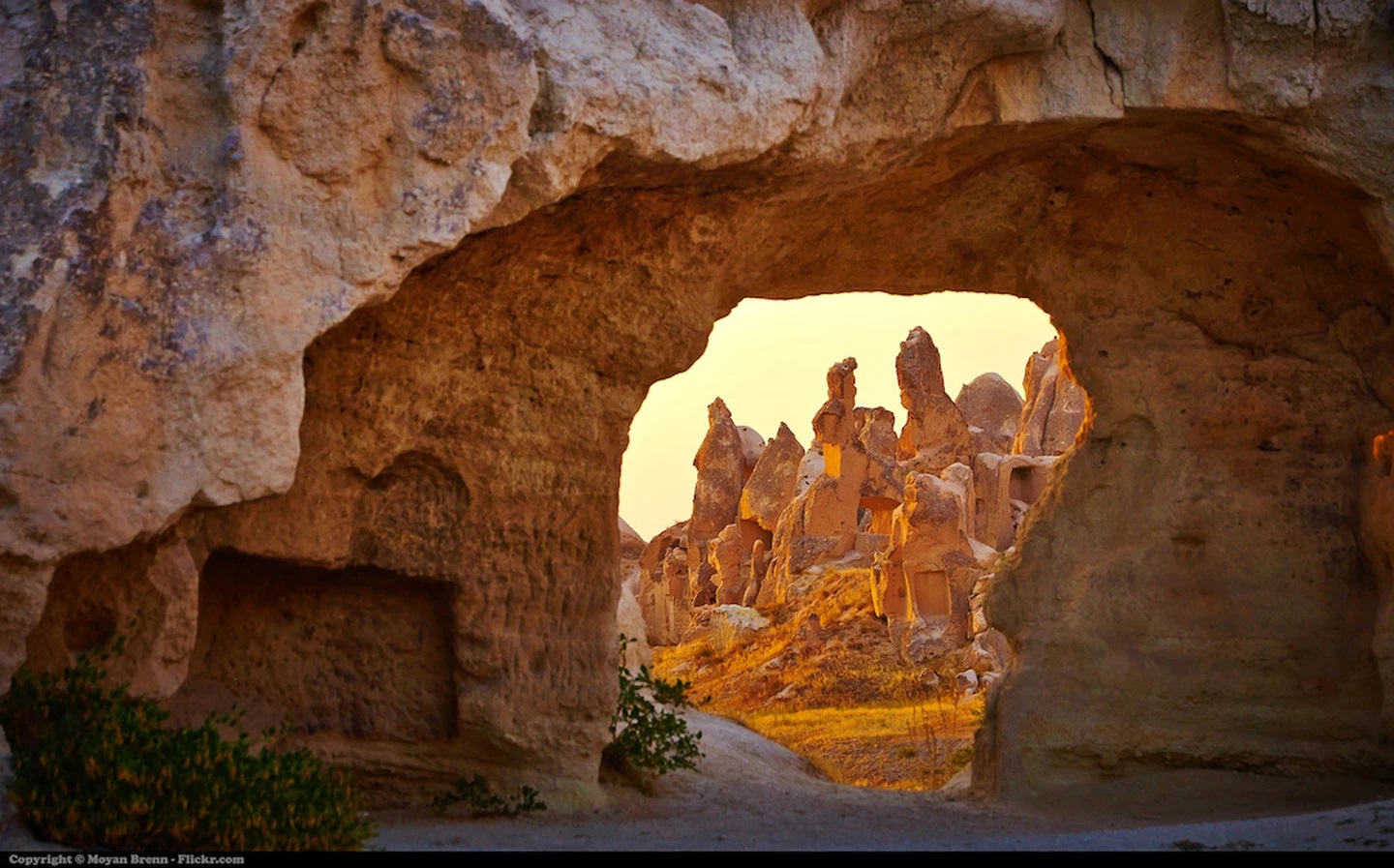 However, it was human creativity that gave Cappadocia its wonderful appearance. During the Roman Empire, persecuted Christians fled to Cappadocia (particularly the town of Göreme), where they discovered tuff to be a valuable, pliable material. The residents began digging a network of hand-dug caverns, dwelling quarters, chapels, stables, and storehouses into the soft rock. Within the honeycombed network of hand-built rock, there are still evident remnants of previous lives: stables with handles used to tie animals, walls with apertures used for air circulation, and charred walls that were once kitchens.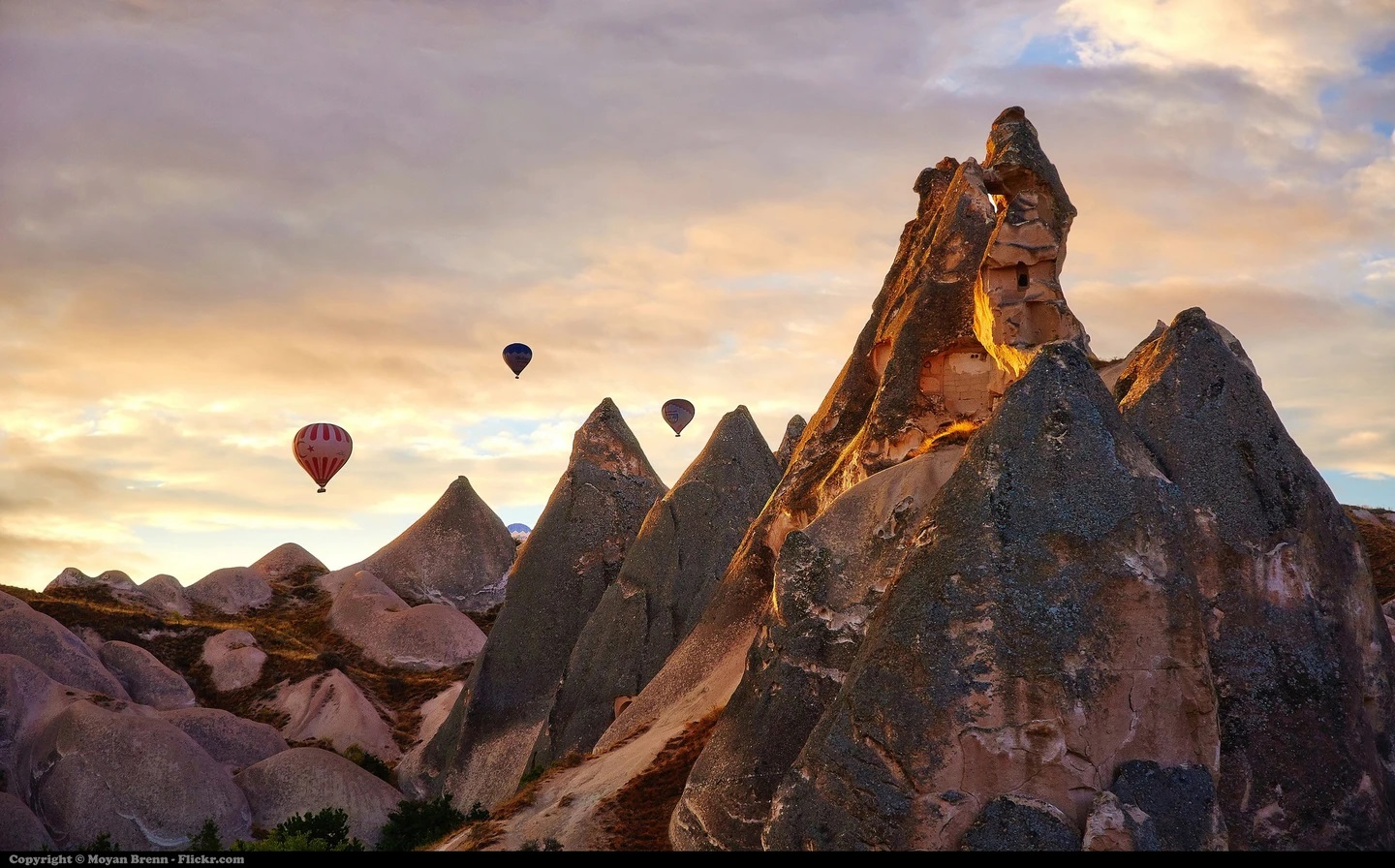 Due to the potential of enemy troops discovering their haven, underground towns had to be developed as well. These underground towns, nearly 10-storeys deep and connected by small corridors, could conceal up to 10,000 people at a time. To protect entrances, ventilation shafts were disguised as wells, and big rolling stone doors were installed.
The churches in Göreme are especially noteworthy due to the exquisite frescoes that have withstood the passage of time. The Dark Church in Göreme, a monastery compound established in the 11th century, is one of the greatest examples, with walls painted in colourful and elaborate images from the New Testament that are remarkably well maintained.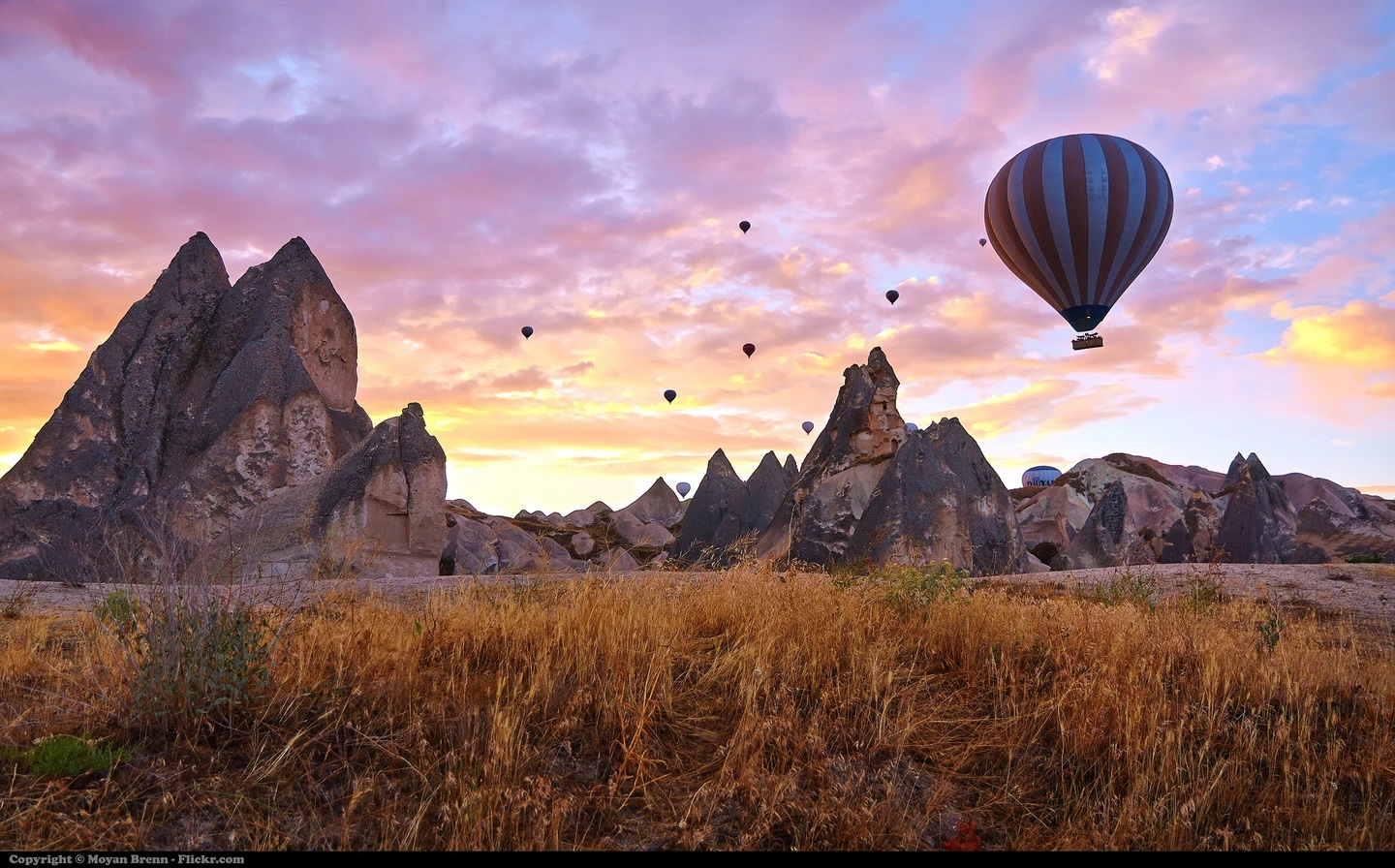 Cappadocia, once a haven, is now a tourist attraction where hot air balloon rides allow guests to gaze down on this UNESCO World Heritage Site. Some of the cave houses have also been transformed into boutique hotels, with cave rooms offering comfort, cosy fireplaces, and stunning vistas.
Images belong to Moyan Brenn/Flickr.