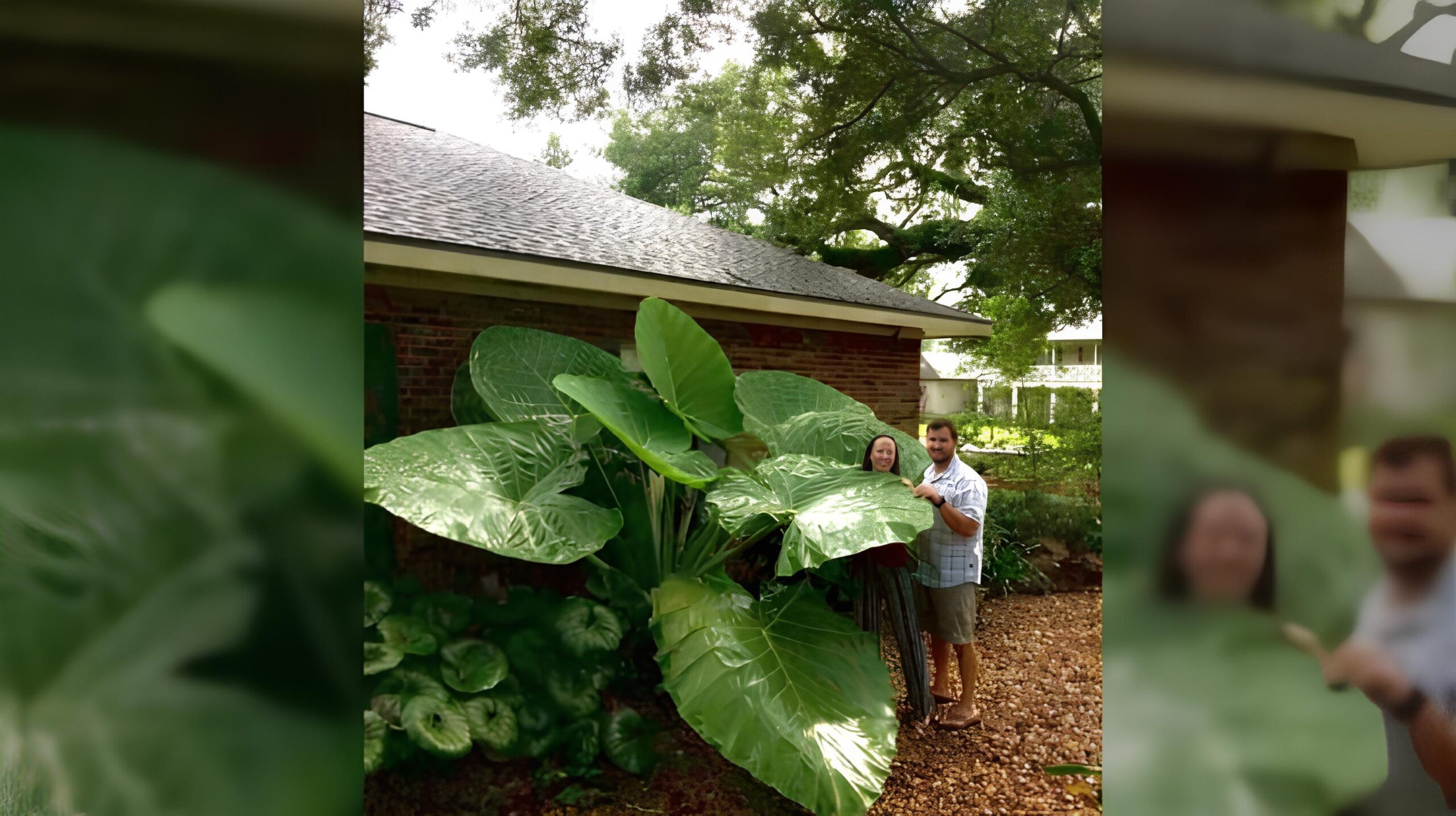 The Elephant Ear Plant, or Colocasia esculenta, is a great choice if you want to give your landscape a hint of tropical beauty. This magnificent plant gets its name from its enormous, heart-shaped leaves that resemble elephant ears.
Elephant ear plants, which originated in Asia and the Pacific Islands, are now planted as decorative plants all over the globe. They can reach heights of 6 feet and a width of 5 feet and thrive in warm, moist settings. The plant's leaves can range in length from one to three feet and in width from one to two feet. Normally, the leaves are green, however certain types might have purple or even black leaves.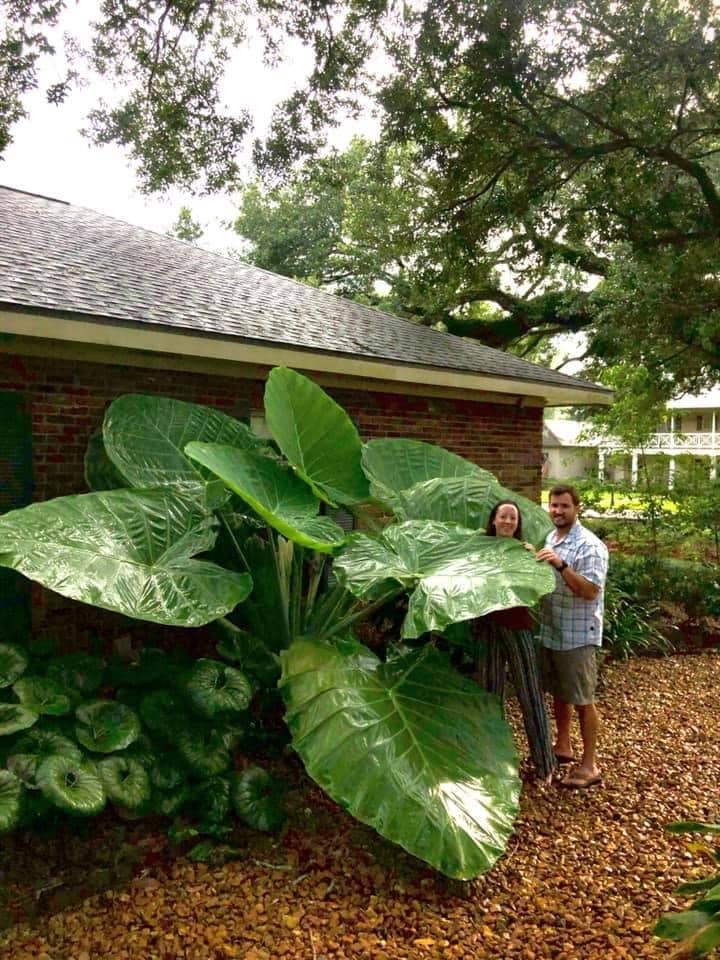 Elephant ear plants are a common option among gardeners since they require little upkeep and are simple to look after. They prefer moist soil and some shade, however they may withstand full sun with regular watering. Bulbs, which should be planted in the spring or early summer, are the source of these plants' growth. After becoming established, the elephant ear plant can expand quickly and continue to generate new leaves all through the growing season.
Elephant ear plants are beautiful, but they also have other advantages. They are a great option for indoor plants since they can remove toxins from the air and purify it. In addition, a number of illnesses, such as inflammation, pain, and digestive problems, are treated using the Elephant Ear Plant in traditional medicine.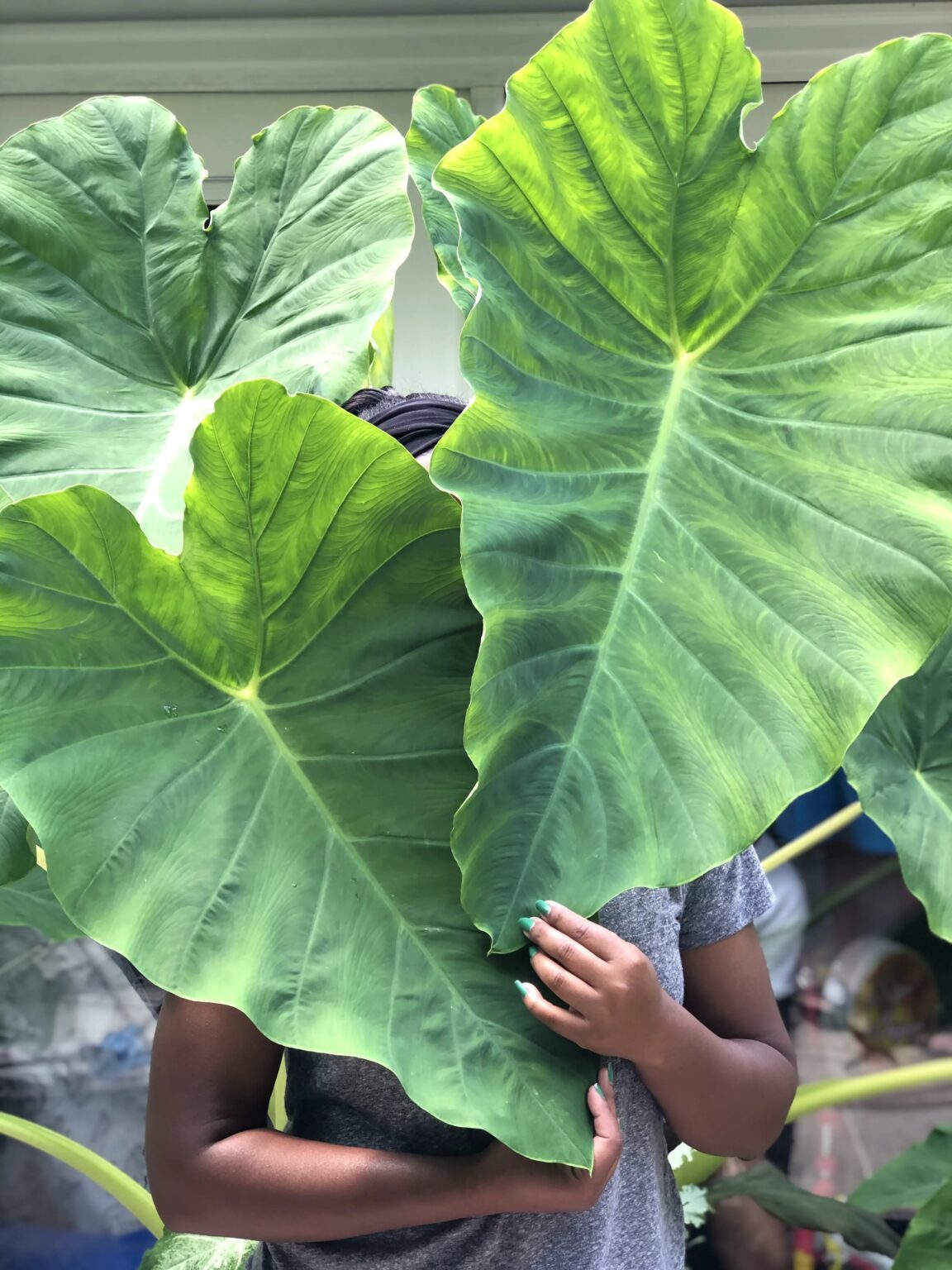 The correct site must be picked while planting an elephant ear plant. It is better to plant them next to a water source or in an area that regularly gets rain because they appreciate moist soil. In order to prevent the roots from becoming soggy, they also need soil that drains effectively. Make sure the container you're planting them in has drainage holes so that any extra water can drain.
Elephant ear plants have a variety of uses in landscaping, which is one of their most appealing qualities. It can be used to add texture and height to a mixed border or planted as the centre of attention in a garden bed. When grown in pots or as a stand-alone specimen, the enormous leaves can make a striking statement.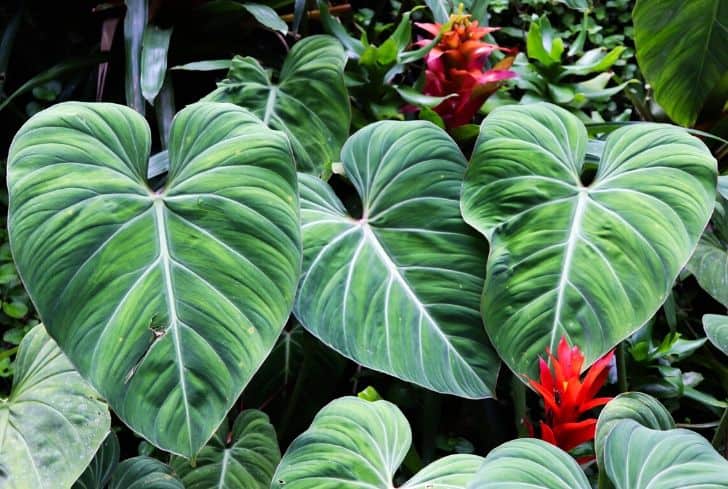 The elephant ear plant is a fantastic addition to any garden, in conclusion. It can turn any location into a tropical retreat thanks to its enormous size and beautiful beauty. So, if you want to give your landscape a hint of exotic beauty, think about planting an elephant ear plant and taking advantage of its striking presence for many years to come.