MOSCOW: Scientists have revived worms which had been frozen in Russian permafrost for nearly 42,000 years, Xinhua reported today.
The worms, known as nematodes or more commonly as roundworms, came from two samples found in Siberia.
One sample, about 32,000 years old, was discovered in a glacial core taken from 30 meters below the surface of a permafrost deposit; while the other was isolated from a 3.5-meter-deep deposit dated at 41,700 years old.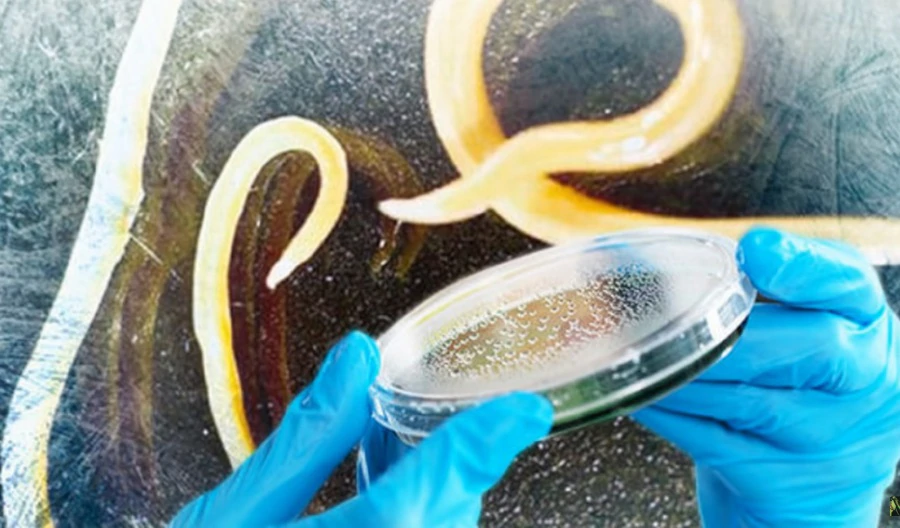 The scientists from four Russian institutions, in collaboration with Princeton University of the United States, analysed over 300 samples of Arctic permafrost deposits and found two that held several well-preserved nematodes.
The nematodes, after being removed from permafrost, were slowly thawed in petri dishes and kept at 20 degrees Celsius.
They started showing signs of life, moving and eating after several weeks. The worms, frozen at a time when much of Earth was covered in ice, become the oldest known living things on the planet by a wide margin.
"Our data demonstrate the ability of multicellular organisms to survive long-term (tens of thousands of years) cryobiosis under the conditions of natural cryoconservation," said the scientists to The Siberian Times.
The adaptive mechanisms of the worms may also be of scientific and practical importance for such fields as astrobiology, namely the search for extraterrestrial life, as well as cryomedicine and cryobiology – the study on how extremely low temperatures affect life, according to the scientists.
The study was published in the journal Doklady Biological Sciences in May, and became available online recently.