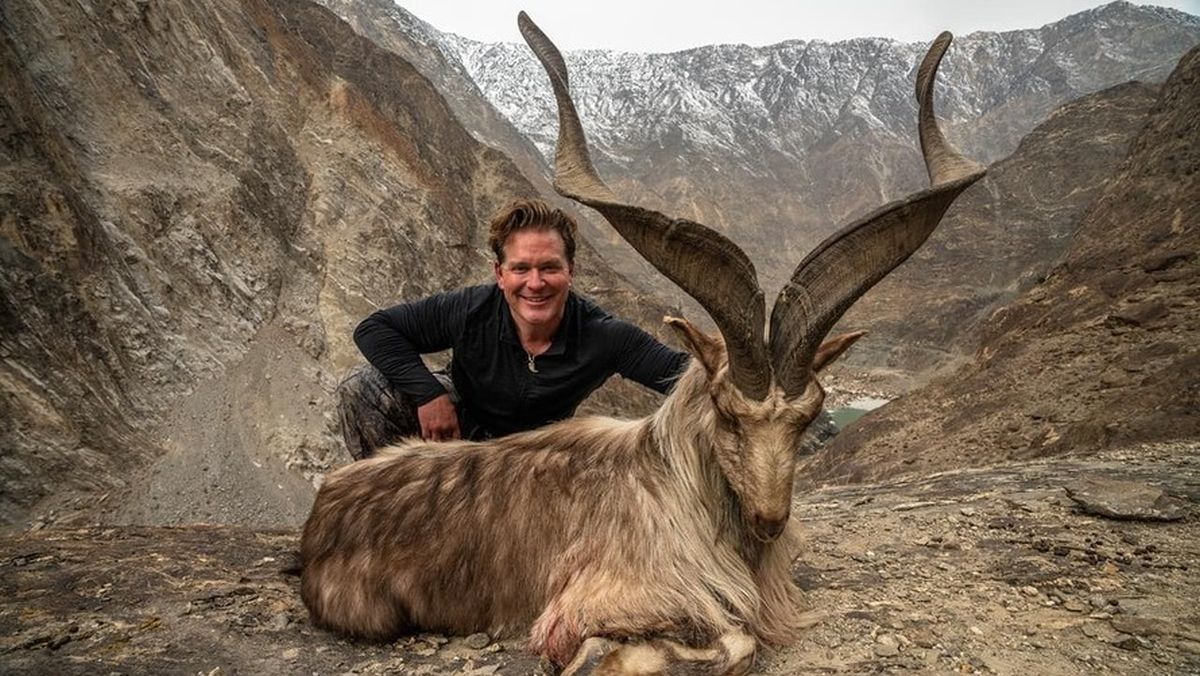 A wealthy US businessman travelled across the world and paid a record $110,000 to hunt Pakistan's national animal — a wild Astore Markhor (a rare mountain goat) — on a tourist expedition to the country's northern Himalayan region of Gilgit-Baltistan.
"It was an easy and close shot. I am pleased to take this trophy," Bryan Kinsel Harlan, founding partner of Benchmark Mortgage, was quoted as saying.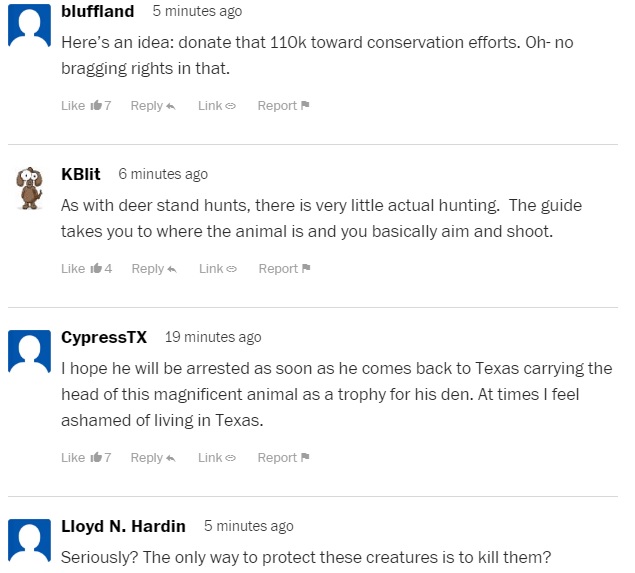 Video footage shows the Texan shooting the male mountain goat, sitting beside his young offspring, and celebrating the kill by high-fiving the local guides. Harlan's merciless killing sparked a social media backlash. Locals were frustrated with the lack of preventative laws surrounding Harlan's controversial, recreational hobby.
However, Harlan claims the expensive hunting permits help preserve the species and are required to maintain the ecosystem:
"This is prime example of what happens when a hunter and a village come together with a common understanding of conservation. And as that happens, it reduces the poaching and — something that's often overlooked — the amount of wages that are brought to that hunt, the amount of food, and the amount of foreign investment."
#American trophy hunter #Bryan_Kinsel_Harlan says Pakistan is a safe place for international tourists. He says media is negatively portraying Pakistan. "#Mexico is more dangerous than Pakistan," Harlan comments.l #GilgitBaltistan #Pakistan pic.twitter.com/xSStRtldOL

— Dil Dil Gilgit-Baltistan ?? (@DiLDiLGB) February 8, 2019
Tabarak Ullah, the guide who led Harlan to the kill, told the Post that deep-pocketed hunters, like Harlan, have been a boon for the country.
"This is not just about hunting. The number of animals is increasing, and these foreign hunters are millionaires who go back and tell the world that Pakistan is safe."
US citizen #BryanHarlan who hunted an AstoreMarkhor few days ago at GB has said that Pakistan is more peaceful country than Mexico. if govt of Pak govt could put some investment in to tourism sector they could do great for this beautiful country.
Thank you #BryanKinselHarlan pic.twitter.com/91rd3rjghZ

— Tanveer Ahmed (@Mountain_Man007) February 7, 2019
According to the Post, diminishing number of Markhors – due to deforestation, military encroachment, poaching, and unregulated trophy hunting – have led the Pakistani government to ban all local hunting. The government, though, allows a small number of foreign hunters to shoot 12 male goats per season.
Unfortunately, the efforts to prevent Markhors from continuing its grave decline in population has not worked. In 2015, the International Union for the Conservation of Nature changed its classification for the Markhor from "endangered" to "near-threatened".