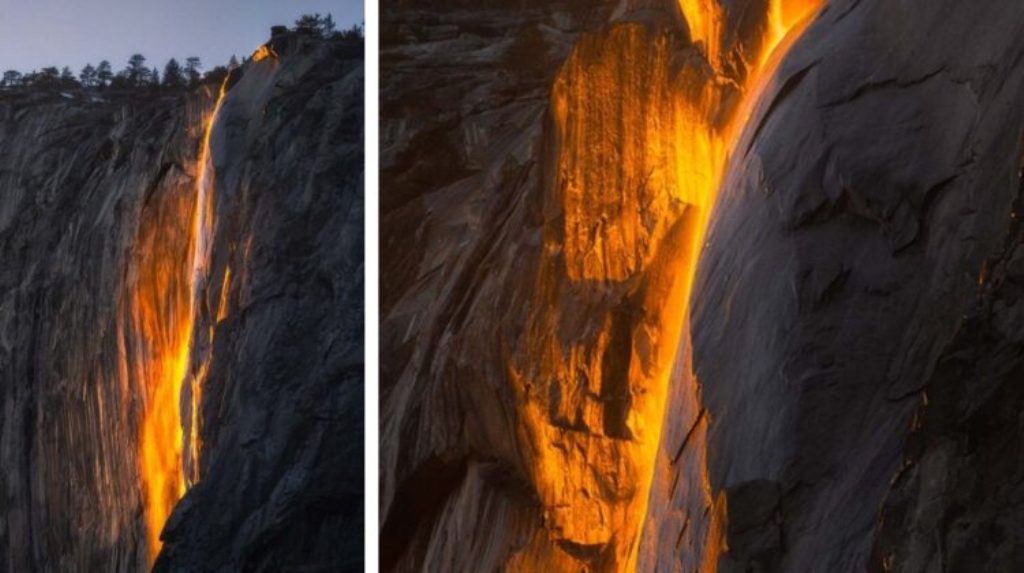 A hotel near Yosemite's Glacier Point poured hot embers from the top of the lookout in 1872, resulting in what seemed to be a lava cascade. This summer event, known as the Firefall, became a significant tourist attraction that lasted over 100 years before it was outlawed by the National Parks Service. Yosemite National Park, on the other hand, has its own naturally occurring Firefall that attracts visitors each winter. Catch the Atlas photographer Dan Zafra was among this year's admirers.
Nature is the single player in this occurrence, as opposed to the man-made Firefall of the nineteenth century. Horsetail Fall is a seasonal waterfall that runs from late winter to early April. During a few weeks in February, if the stars align just perfectly, the setting Sun may give the ocean a brilliant orange colour. The finished product is breathtaking. The water cascading down the granite slabs appears to be lava.
To see the Firefall properly, the skies must be absolutely clear. Even so, it normally only lasts around ten minutes. Because the waterfall is powered by melting snow, there must be sufficient snowmelt to create a substantial volume of water. In reality, the event does not happen every year. But, Zafra was lucky enough to observe the extraordinary phenomena firsthand.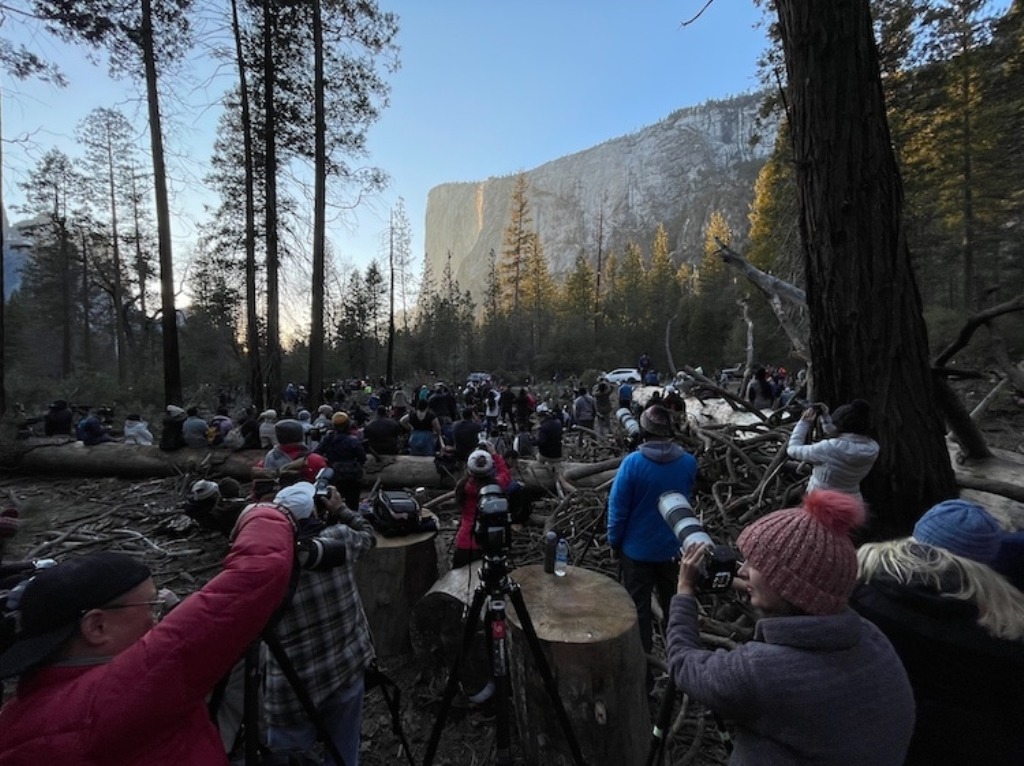 "Beyond any shot, seeing a natural performance like this with my own eyes was the most inspirational aspect of the trip," he tells My Modern Met. "Whether with my naked eye or via my telephoto lens, it was just beautiful to observe how the colours of the waterfall slightly altered until it seemed like genuine lava cascading over the mountain."
Of course, Zafra wasn't alone. Numerous photographers flocked to the region in the hopes of capturing this natural splendour. Certainly, the good connection and joyful mood on site was one of Zafra's favourite elements of the visit. With so many people around snapping photographs, it might be tough to ensure that what one catches is distinctive. Yet for Zafra, it's all part of the game.
"It's absolutely tough to stand out artistically at an event like this, where hundreds of photographers have been documenting for years and where light conditions and viewing positions are really specialised." There is, however, always space to personalise the photographs, whether through camera equipment choices or post-processing flair. In addition to the traditional Firefall photos, I attempted to create something distinctive. One technique was to employ an extremely long focal length to draw the viewer's attention to the minute details of the top area of the waterfall."
To capture those fine details, Zafra employed a high-resolution camera, a 600mm lens, and an X1.4 lens extender. This also helped him become more creative in his photography of abstract pictures formed by the granite's vivid reflections. "I was enthralled by the way the colours on the wall changed with each passing second."