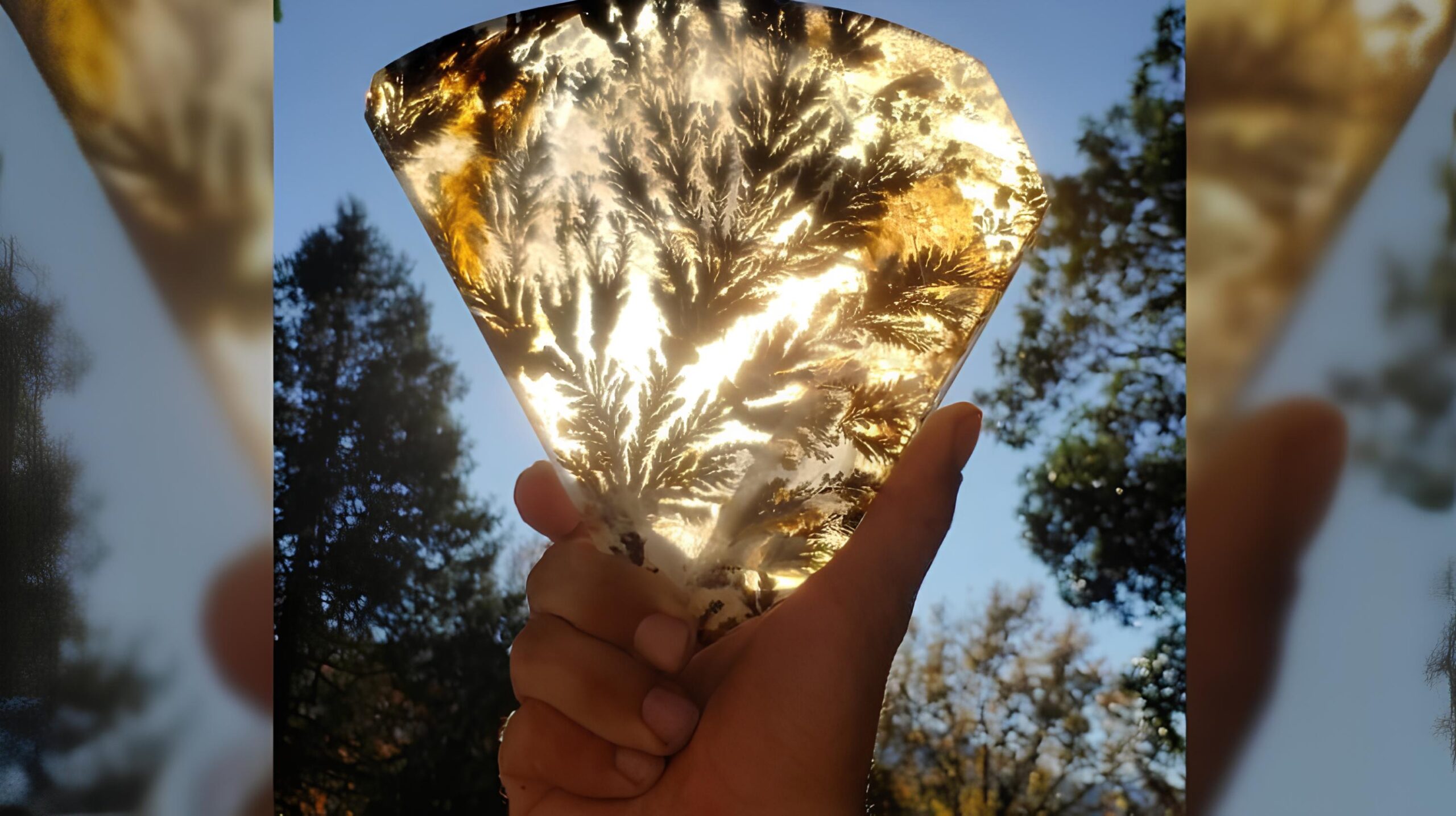 Dendritic Quartz is a one-of-a-kind and gorgeous quartz variation recognised for its delicate, branching patterns that resemble tree-like formations. It is also known as "tree agate" or "tree quartz," and it is highly sought after by collectors and jewellery designers alike.
Dendritic Quartz forms when mineral-rich water seeps into cracks and crevices in the earth and begins to crystallise gradually. Quartz crystals grow in branching patterns over time, resulting in the intricate and exquisite dendritic forms that are characteristic of this stone.
The colour of Dendritic Quartz is one of its most noticeable characteristics. The quartz itself is usually translucent or white, but the dendritic patterns might be black, brown, green, or even red. The minerals present in the water that creates the quartz cause these colours.
Dendritic Quartz is also well-known for its therapeutic capabilities. It is thought to be a powerful stone for emotional healing, capable of alleviating worry, stress, and other unpleasant feelings. It is also supposed to aid with communication and self-expression, making it a favourite stone among individuals seeking to improve their communication skills or overcome shyness.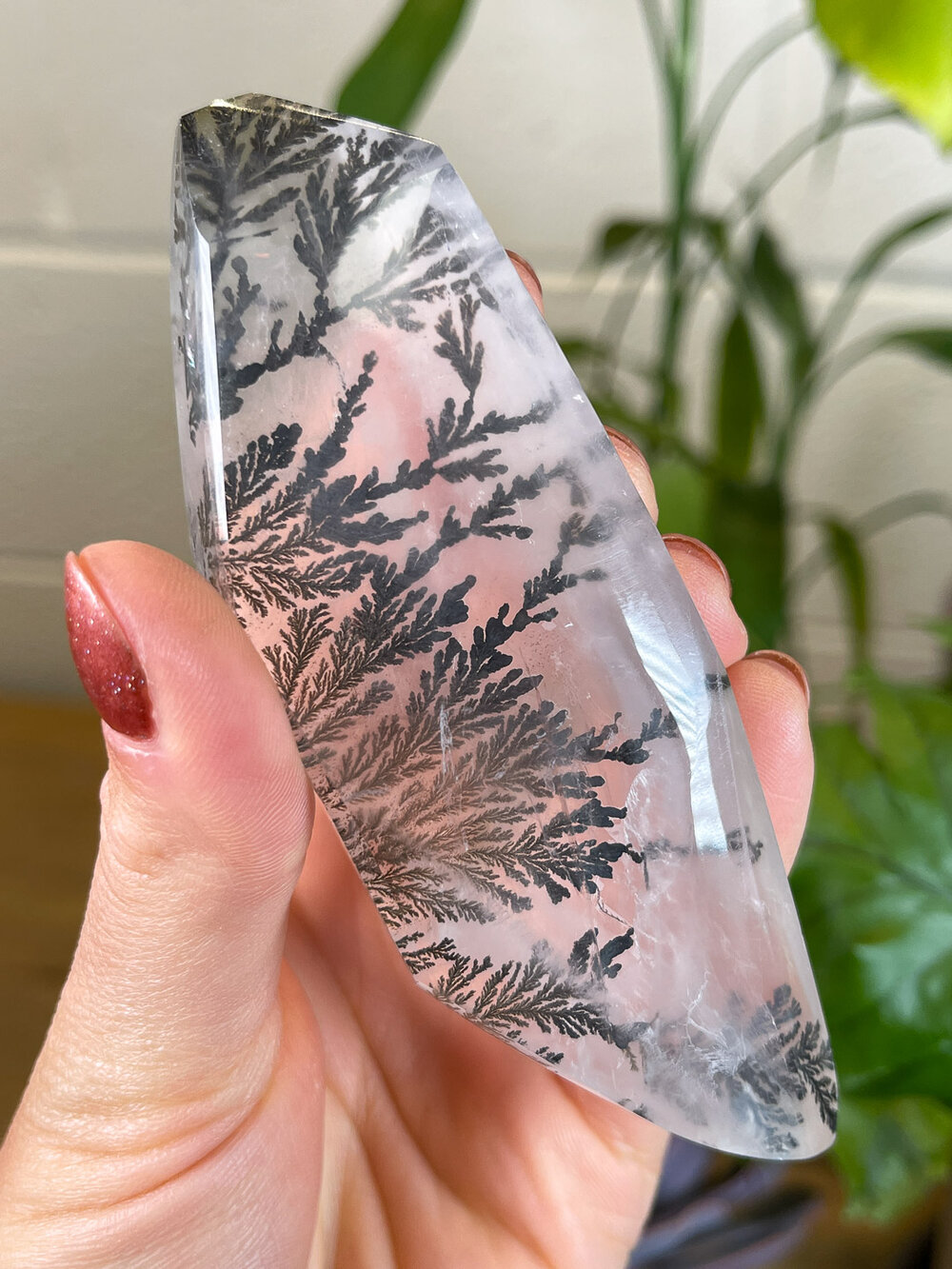 Dendritic Quartz is valued for its beauty as well as its metaphysical powers. It is a popular stone among jewellery designers and may be found in a range of settings such as pendants, earrings, and rings. Its distinct patterning makes it a popular choice for statement items, and it may bring a natural beauty touch to any outfit.
When looking for Dendritic Quartz, it is critical to select a high-quality stone that is free of cracks and other flaws. The greatest examples will have distinct dendritic patterns and a vibrant, transparent colour.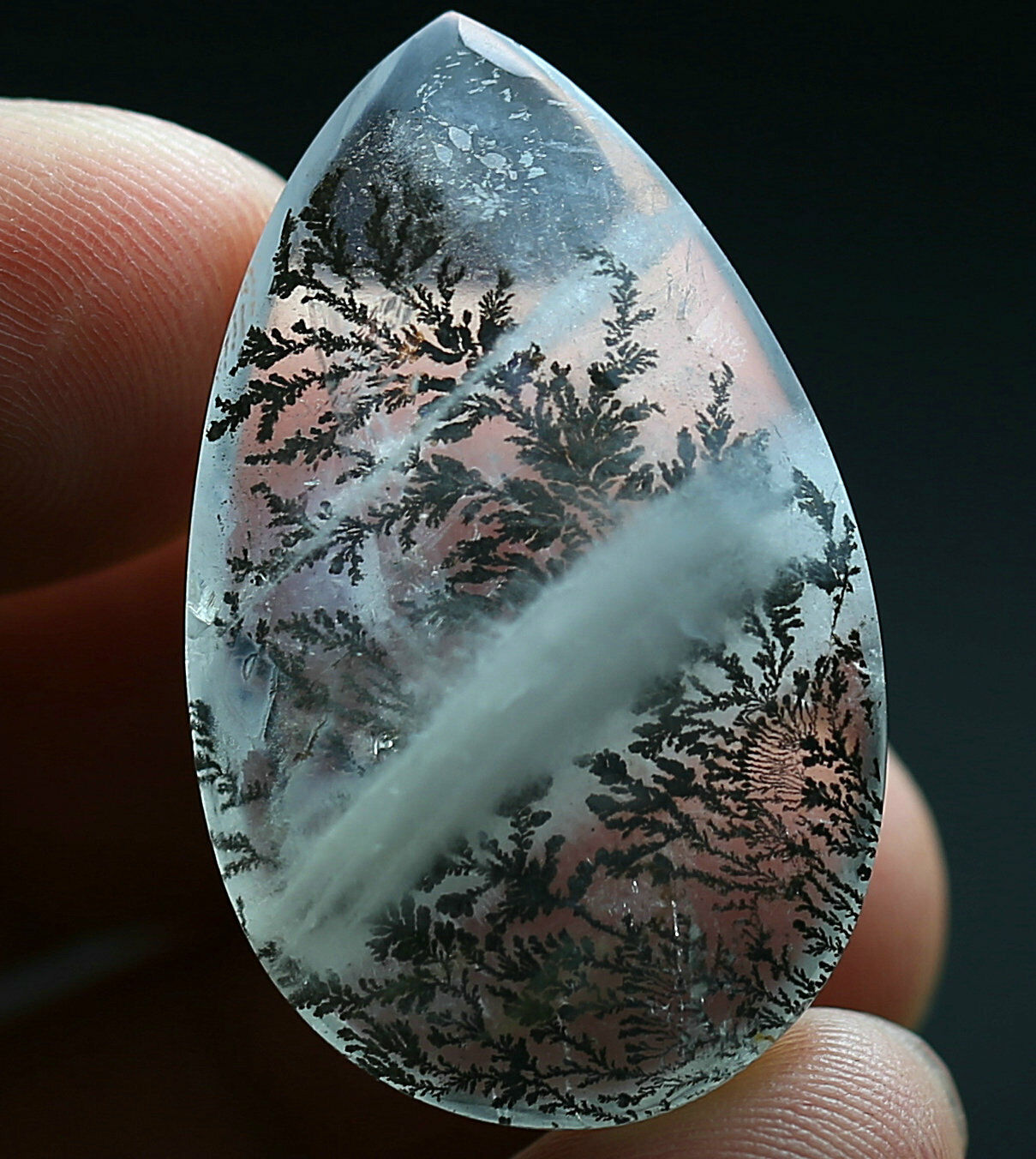 Finally, Dendritic Quartz is a magnificent and unusual form of quartz that is valued for its beauty as well as its healing capabilities. Dendritic Quartz is a must-have addition to any collection, whether you're a collector, jewellery maker, or simply admire the natural beauty of stones.