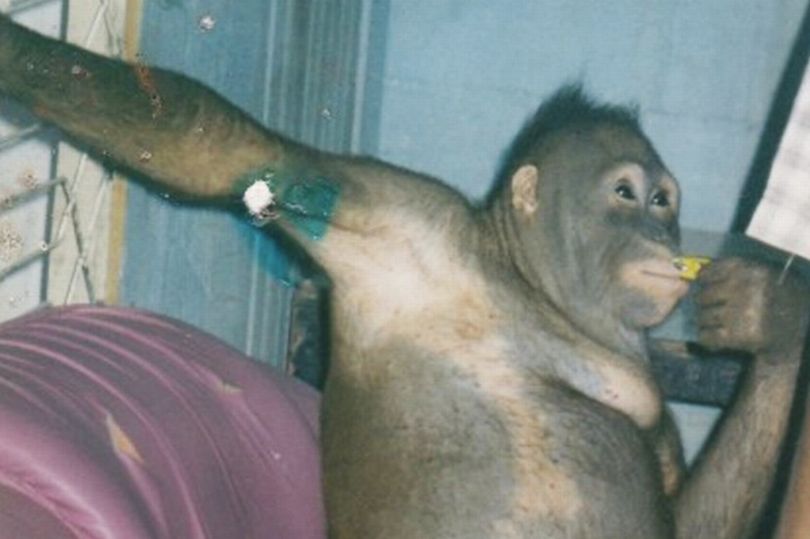 Title picture: Pony was treated 'like a cash machine' by her kidnapper who pimped her out to men for seχ
Pony was just a baby when she was snatched from a forest in Borneo, chained up, shaved daily and repeatedly rap∊d by men who would visit especially to have seχ with an animal.
The horrifying story of an orangutan tied up and used as a prסstitute caused outrage when conservationists told of her ordeal.
Pony was just a baby when she was snatched from a forest in Borneo and chained inside a brothel in Kareng Pangi, Central Kalimantan.
She was shaved daily and repeatedly rap∊d by men who would visit especially for the chance to have sex with an animal.
The primate was also forced to wear jewelry and perfume and she learnt to gyrate when 'clients' approached.
Now, describing the process which followed Pony's rescue, conservationists have revealed Pony "screamed and defecated" every time her brothel madam visited her in rehab.
And despite living happily alongside her own species, she still has nightmares and refuses to mate.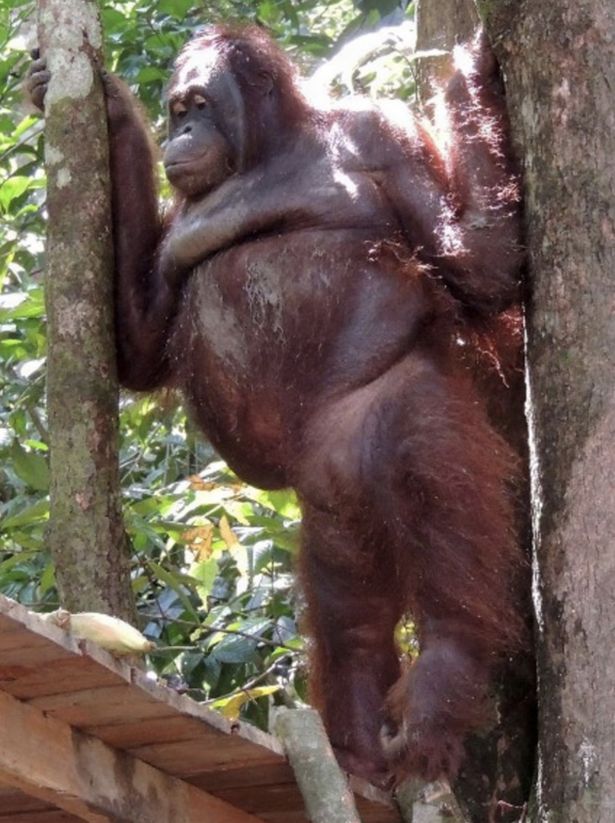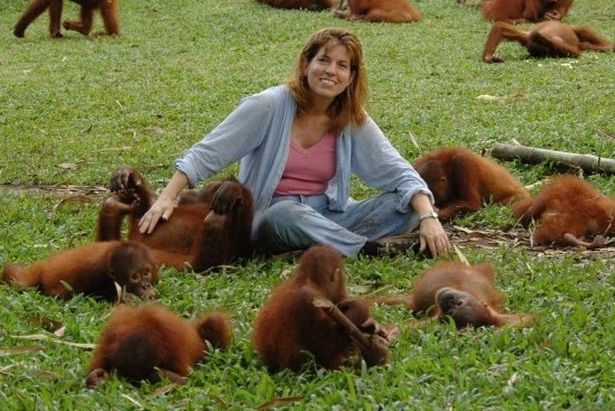 Pony's 'madam' was initially allowed monthly visitation following her rescue to "reduce the risk of retribution among villagers" who were angry about her being taken.
Michelle Desilets, who was director of the Borneo Orangutan Survival Foundation UK when Pony was rescued, says while Pony's case was very unique, local reaction to her rescue was not.
She said: "Pony was a cash cow and she earned that village a lot of money. The whole village was not willing to let her go.
"They wanted people coming in – in this case men from the fields – and spending their money.
"Pony's owner, the brothel madam, was screaming and screaming when we took her away.
"Everyone was upset. They really loved her in their own uninformed way.
"My friend Lone [Droscher-Nielson], who rescued Pony, had to bring in 30 army officers when she was seized.
"Afterwards, the madam visited Pony on a monthly arrangement to reduce the risk of retribution.
"But every time Pony saw her she would scream and defecate again and again. We were forced to increase security and put a stop to the visits."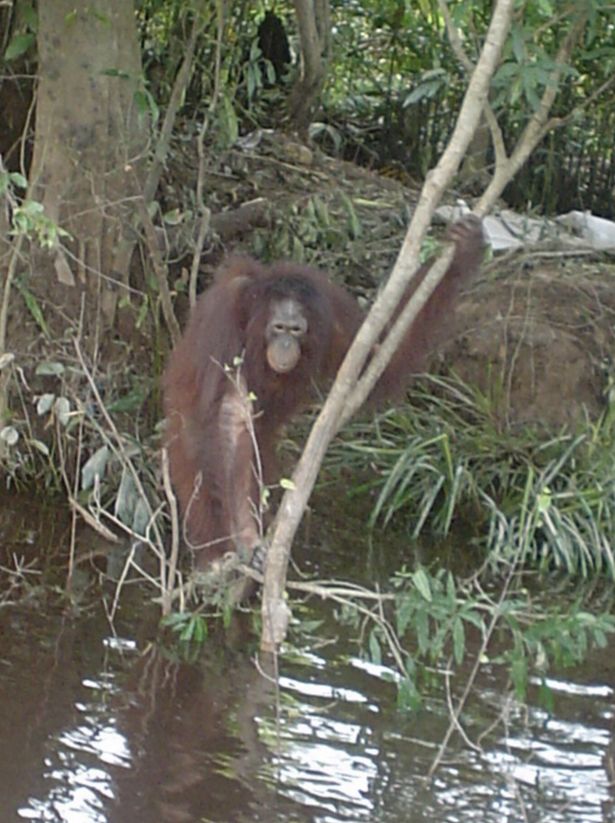 The orangutan's ordeal has unearthed details of a dangerous trend which was saw the animals taken from their natural habitats and kept as pets.
While "the cutest baby animals on the planet" according to Michelle, orangutans become quite unmanageable when they reach their toddler years.
Michelle said: "In the late nineties early noughties, most of the orangutans's being rescued were being rescued from private residences.
"They were, for whatever reason, being kept as pets. If they survived the trauma of capture, they were sometimes sold on or kept tied up in villages.
"They were often kept with little regard for the animal's welfare and with often not much discretion."
Michelle credited Lone for her "brilliant" rehabilitation programme which focuses on integration and sees orangutans follow a step-by-step education system, much like school.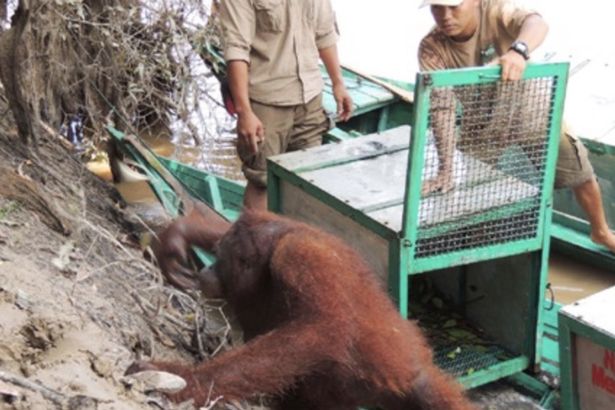 The animals start of in 'reception' and gradually move up as they improve.
Fifteen years on from her 2003 rescue, Pony is now in good health and at the equivalent of 'university'.
She lives in an island enclosure in Nyaru Menteng Rehabilitation Centre with seven other orangutans.
"They still have nightmares and behaviours that show they're still traumatised, like hugging themselves and their friends," Michelle said.
"But they are so well looked after.
"There is a personality that shines through with Pony. The people looking after her tell me she's an alpha female.
"She doesn't want a boyfriend. It's usually the male that makes the call on mating but she won't have any of it."
While safe and happy, Pony will never be fully introduced back into the wild as her most informative years were spent in such dire and abusive conditions.
Thankfully, Michelle says number of people keeping orangutans as pets has now dwindled significantly.