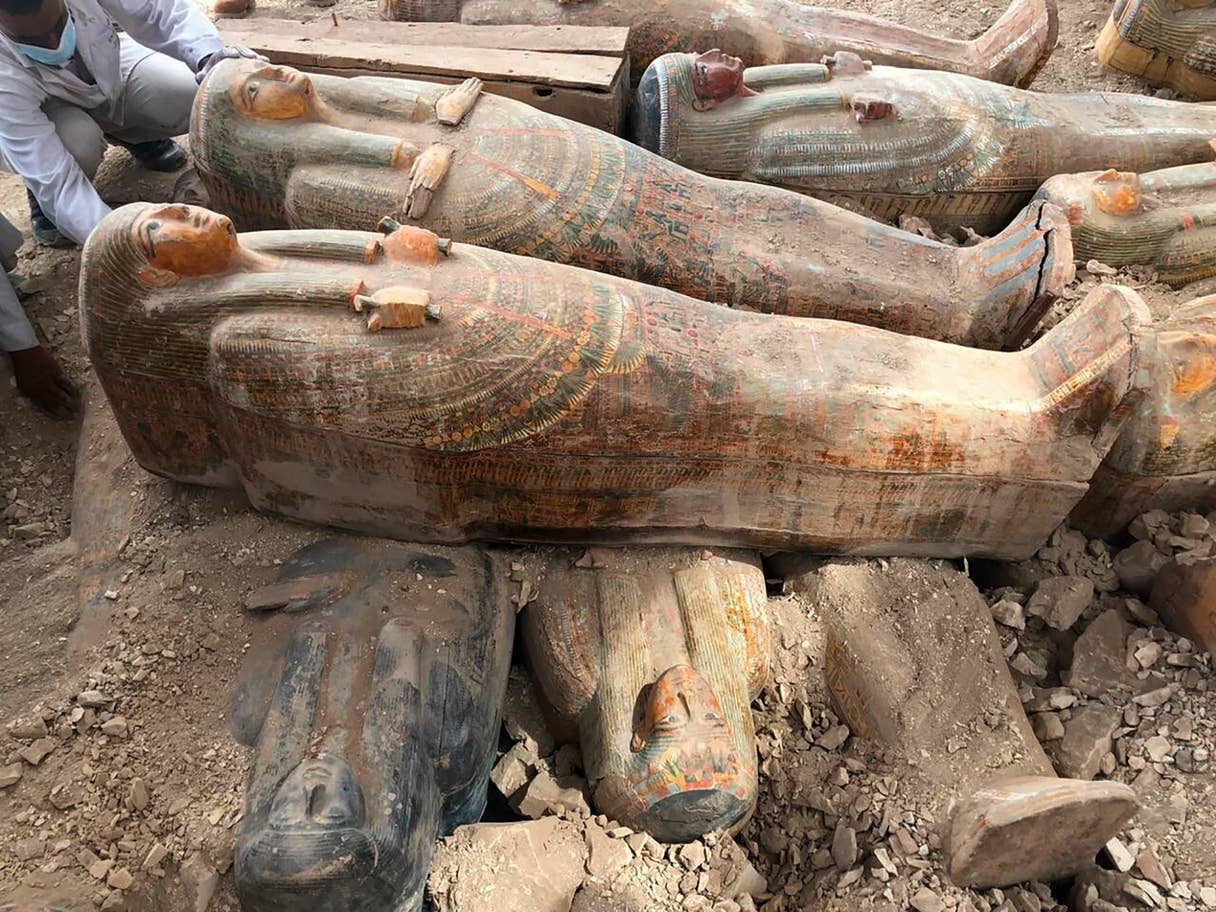 Egyptian archaeologists have discovered perfectly preserved mummies on the Nile River's west bank near Luxor. The discovery also included 30 colourful wooden coffins still adorned with paintings and elegant inscriptions.
The coffins were discovered in the Asasif Necropolis and were opened for the first time this weekend.
Egypt's antiquities authorities consider this discovery to be the most significant in over a century.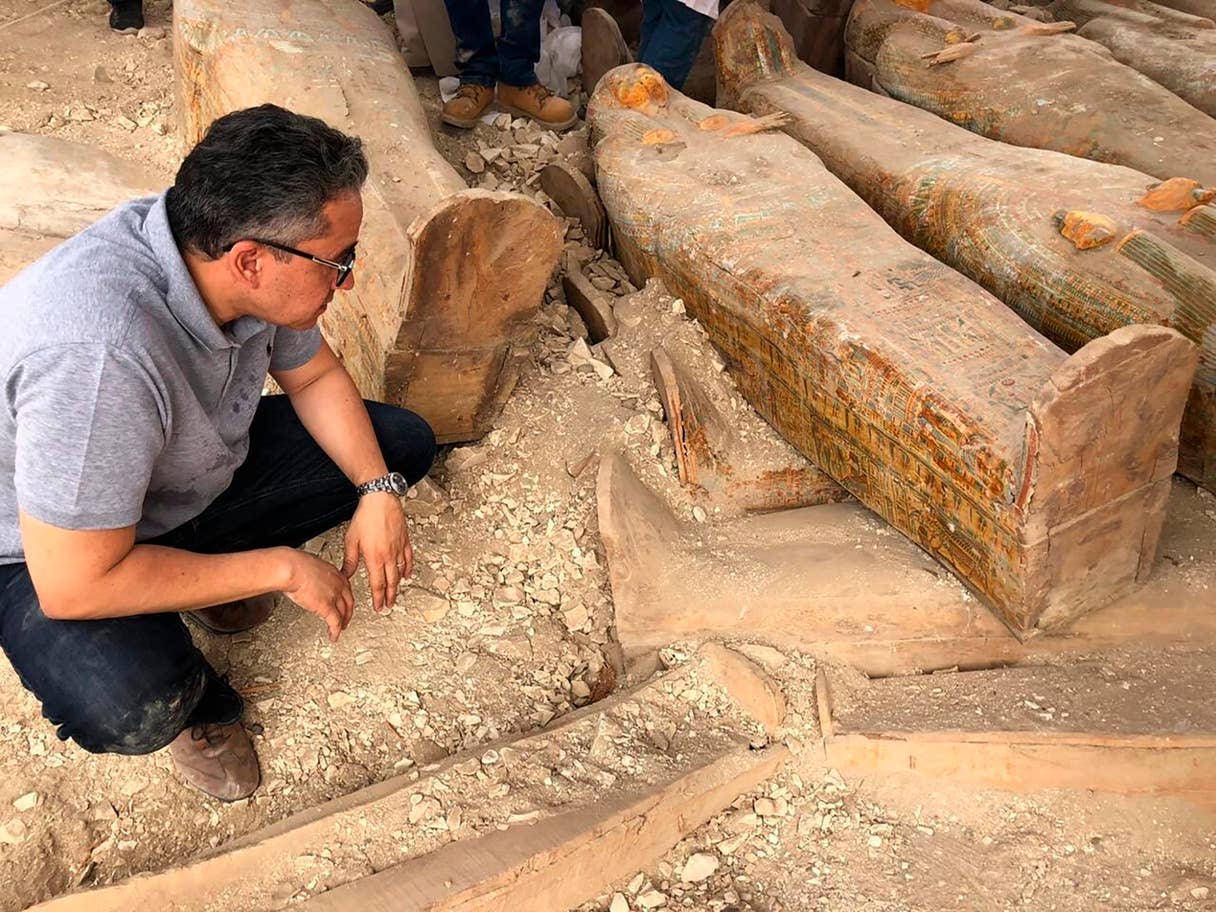 "It is the first large human coffin cache ever discovered since the end of the 19th century," the Egyptian Antiquities Minister Khaled El-Enany said.
The coffins are from the 22nd dynasty (945-715 B.C.). The find included 28 adult coffins for men and women, and two for children; and had been hidden by a priest "for fear of being looted," reports the Independent.
The coffins were discovered stacked atop one another in two rows below three meters of sand. Archaeologist Zahi Hawass said that excavating rare coffins belonging to children have generated a "worldwide" interest.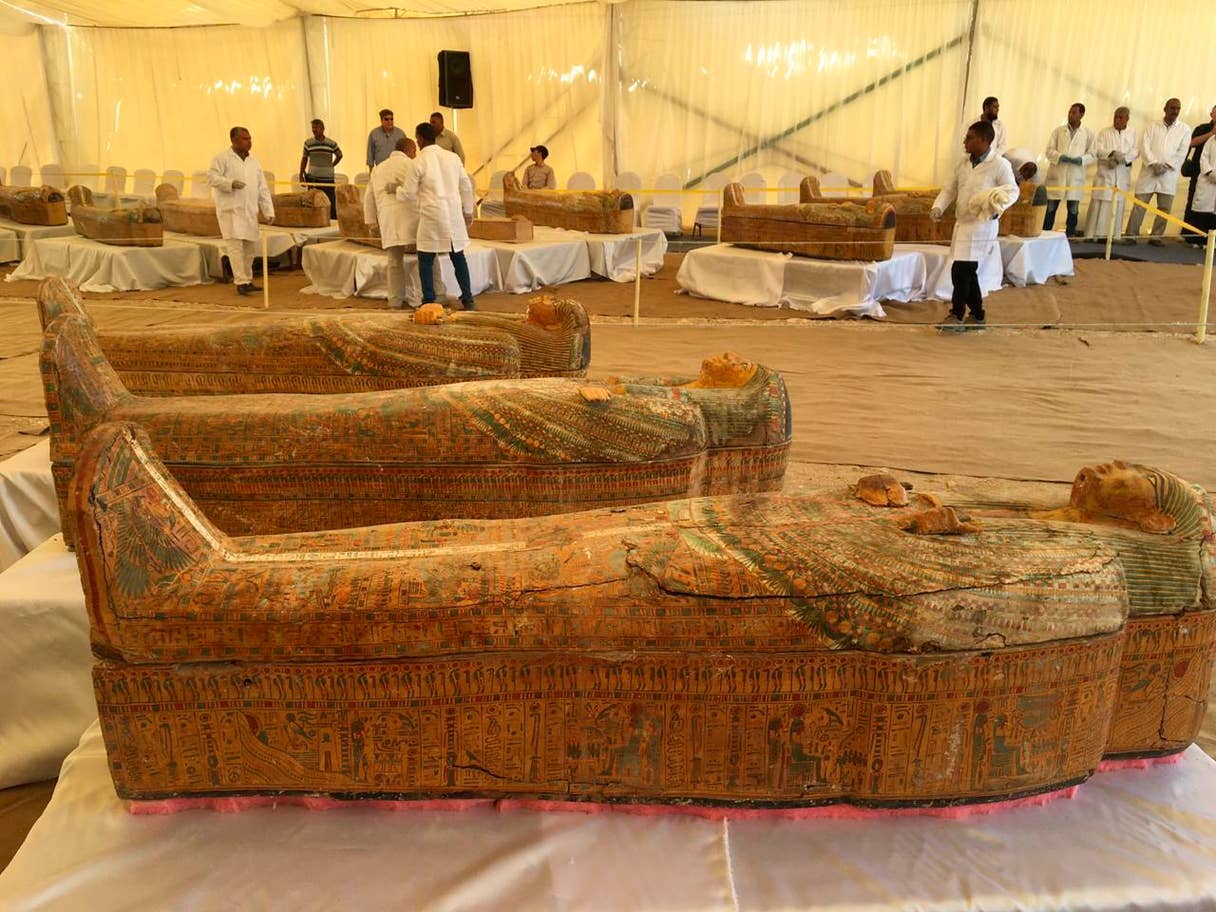 The coffins are decorated with delicate inscriptions. Perfectly preserved colour adorns the ancient finds, depicting Egyptian deities and scenes from the Book of the Dead to guide souls in the afterlife.
Mr El-Enany said further Necropolis excavations are underway, with other finds recovering tombs dating back to the Middle, New Kingdom and Late Periods from 1994 B.C. – 332 B.C.
He said the recently discovered coffins will be taken to the Grand Egyptian Museum in Cairo in November. The museum's construction started a decade ago with the intention to draw tourists in to see Egypt's ancient treasures after the tourism sector suffered under the 2011 uprising.