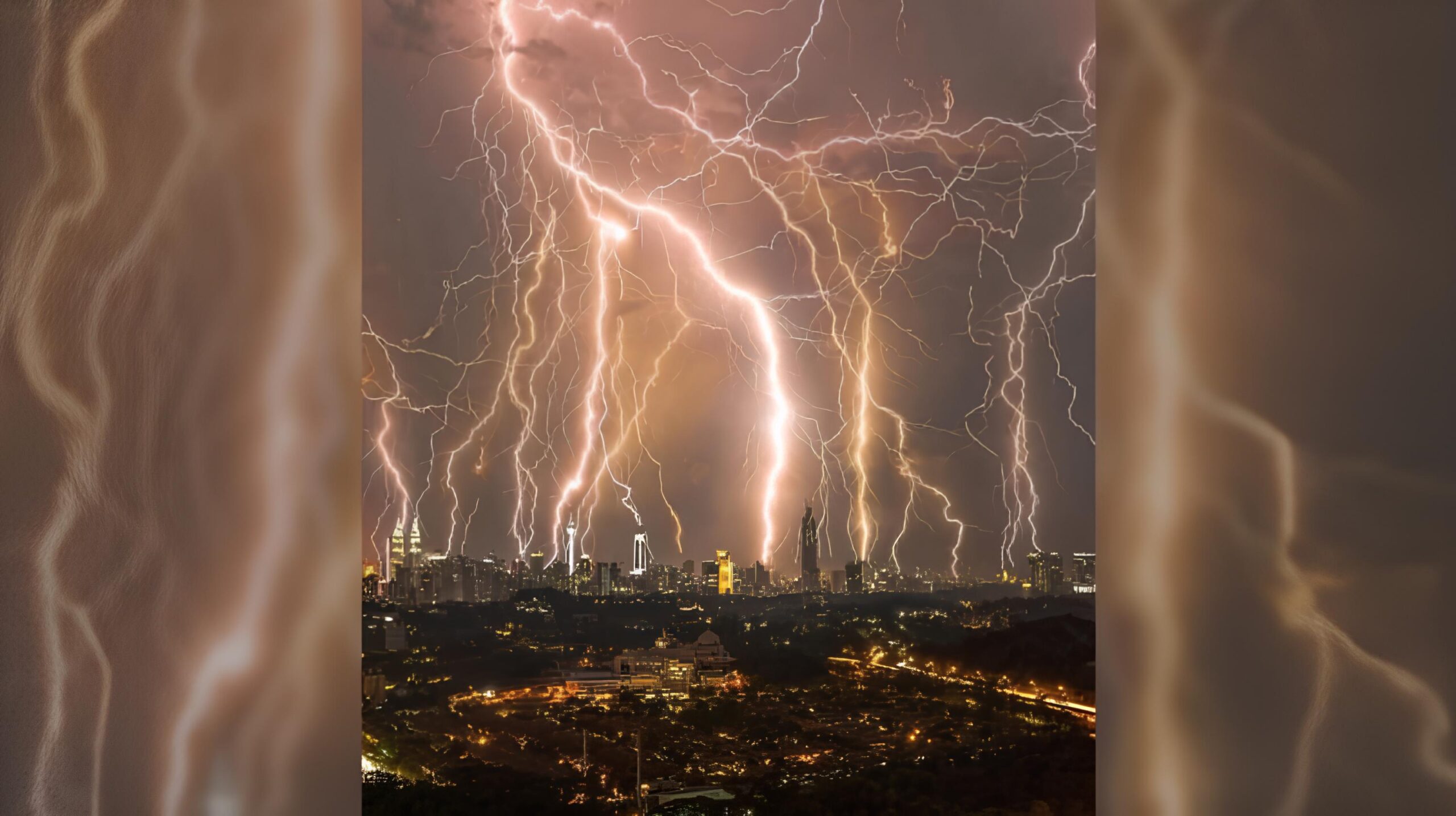 In an awe-inspiring display of nature's power, a breathtaking image captures Kuala Lumpur amidst a fierce lightning storm. This mesmerizing photo, taken by the talented Fendy Gan in May 2020, is a composite of 32 shots over a 40-minute duration, painting a vivid picture of nature's wrath juxtaposed against the city's iconic skyline.
The darkened sky, pierced by bolts of lightning, serves as a dramatic backdrop to the city below. Each flash of light reveals the city's architectural marvels, standing tall and resilient against the storm's fury. This image not only showcases the storm's intensity but also the city's enduring spirit.
Fendy Gan's meticulous approach to photography is evident in this masterpiece. By stacking multiple exposures, he has managed to capture the cumulative effect of the lightning strikes, resulting in a composite that truly encapsulates the storm's grandeur.
Kuala Lumpur, Malaysia's bustling capital, is famed for its modern skyline. Yet, when nature stages such a spectacular show, the city adopts a different aura. The contrast between the man-made structures and nature's raw power offers a sight to behold.
Such photographs serve as a testament to the transient yet powerful moments that nature presents. They remind us of the world's wonders, often fleeting, yet forever etched in time through the lens of photographers like Fendy Gan. In a rapidly changing world, images like this invite us to pause, reflect, and marvel at the beauty and power that surrounds us.