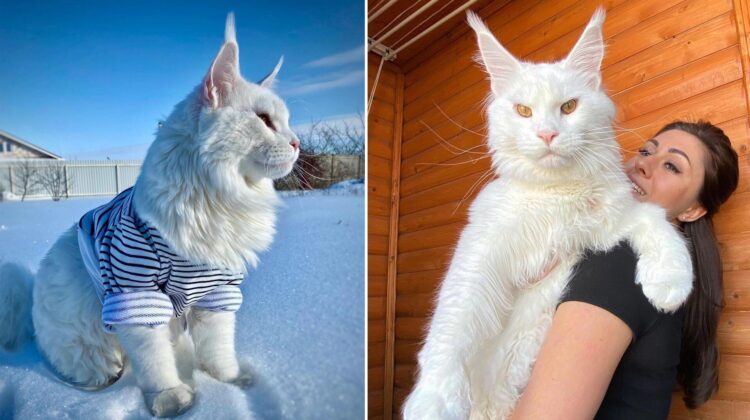 Since they are gentle giants, Maine Coon cats are popular online, and it's easy to see why. The stately beasts are enormous and imposing, with fluffy coats and gorgeous manes. One of the most recent felines to make headlines online is Kefir, a Maine coon who resides in Stary Oskol, Russia, with his owner, Yulia Minina. A cat can occasionally be mistaken for a dog because of his enormous absolute unit.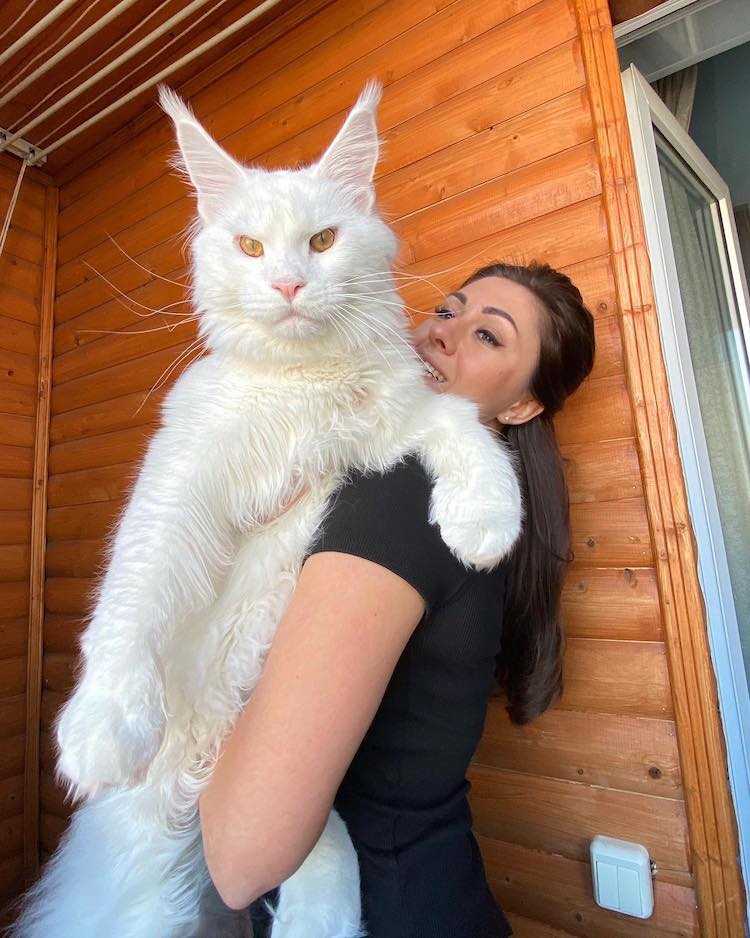 Kefir was a kitten when Minina got him more than two years ago; she had no idea he would end up weighing more than 27 pounds. At this weight, he has passed the upper limit of the Maine Coon size range, which typically tapers off around about 25 pounds.
Scroll down to see how huge Kefir is. Visit Minina's brand-new, fluffy-focused TikTok account by clicking here.
Kefir is a Maine Coon cat who weighs more than 27 pounds and is a gentle giant. Due to his size, he is frequently mistaken for a dog!