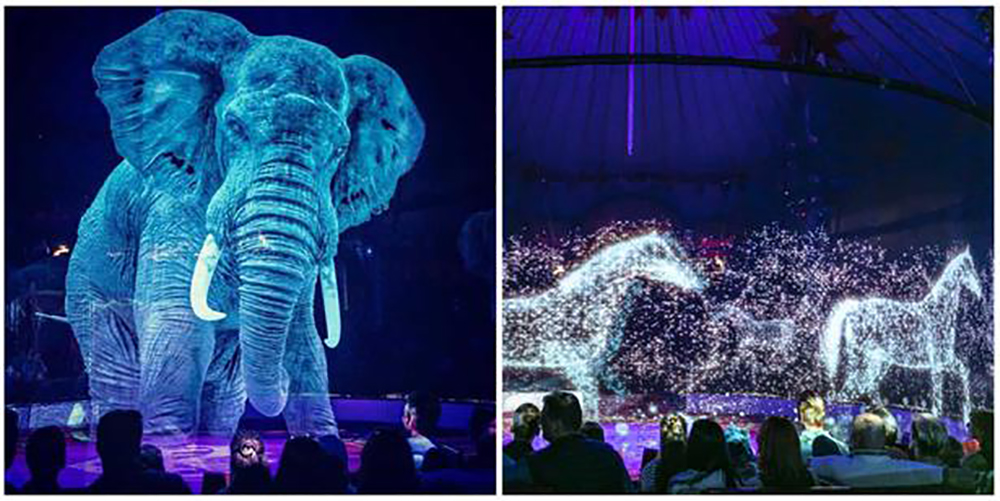 According to Bernhard Paul, founder and director of Circus-Theater Roncalli, times have changes and so must a circus.
Entertaining crowds since 1976, the German circus has replaced its live animals for an equally spectacular and animal friendly performance. Investing almost €500,000, Circus Roncalli has drastically changed the face of the circus to help in the fight against animal cruelty, employing holographic images of animals instead.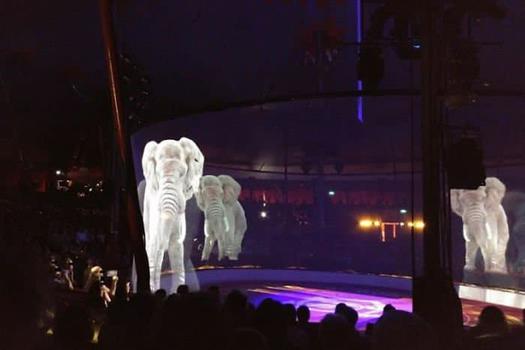 Life-sized elephants, a magnificent display of dancing horses, and lions have taken the place of live animal performances and the show remains a hit. The show also still features acrobats and fiery circles, but not a single animal is real.
The 3D holographic imagery fills the arena with animals up to 105 feet wide and 16 feet deep, offering the audience a 360° view from all corners of the circus. Roncalli's agency has joined forces with Bluebox and its partner Optoma to install 11 ZU850 laser projectors throughout the arena.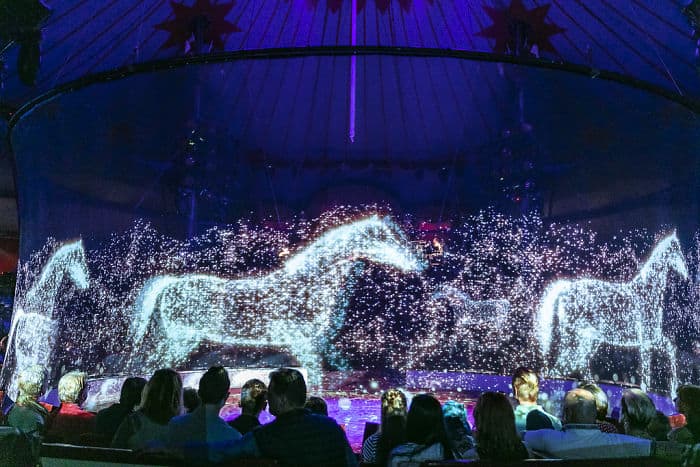 "We have been using Optoma projectors for 6 years and have consistently had a very positive experience in price, performance, and reliability. We needed a high contrast projector with great colours for the 3D effect and the ZU850's 2,000,000:1 contrast is perfect for this project," Birger Wunderlich at Bluebox said.
According to Bernhard Paul, the move from animals to holographic images started when the circus began visiting large metropolis cities:
"We just visit cities where we have special places like at Vienna where we play at the Town Hall Square. There is no space anymore for animals and not really green fields. In the past we did already play at Moskau, Amsterdam and Sevilla. So new cities in Europe are of course possible in the future. It is important that we get a special and central place/spot."
The reactions from the audiences were positive, with over 20,000 emails received after the move to imagery. But not everyone was happy, especially the circuses that focused on using live animals for entertainment. According to Paul, he made an informed decision to rename his circus to incorporate theatre into its title. The next move for Paul is to be the first plastic-free circus that offers vegan and vegetarian food.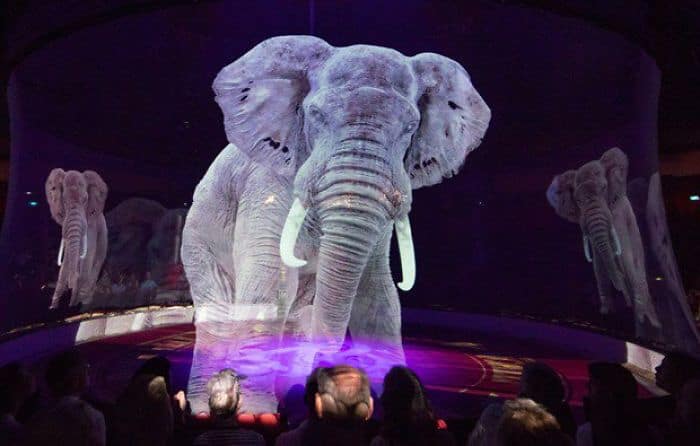 "We continue to work on the holography. So far, we were pioneers. We still have many ideas. We also changed a lot of outside the ring. We are the first circus that is going to be free of plastic. For example, our popcorn is only sold in paper bags instead of plastic bags. In addition, we now also offer vegan and vegetarian food."
Activists have focused their sights on circuses for years. Animal cruelty has often been a concern, with many circuses accused of beating, starving, and penning animals in unsanitary conditions. In a nation-wide move, the UK government is considering a proposed legislation to ban all travelling circuses utilising wild animals for performance. If passed, this law will see the ban implemented from 2020 onwards.