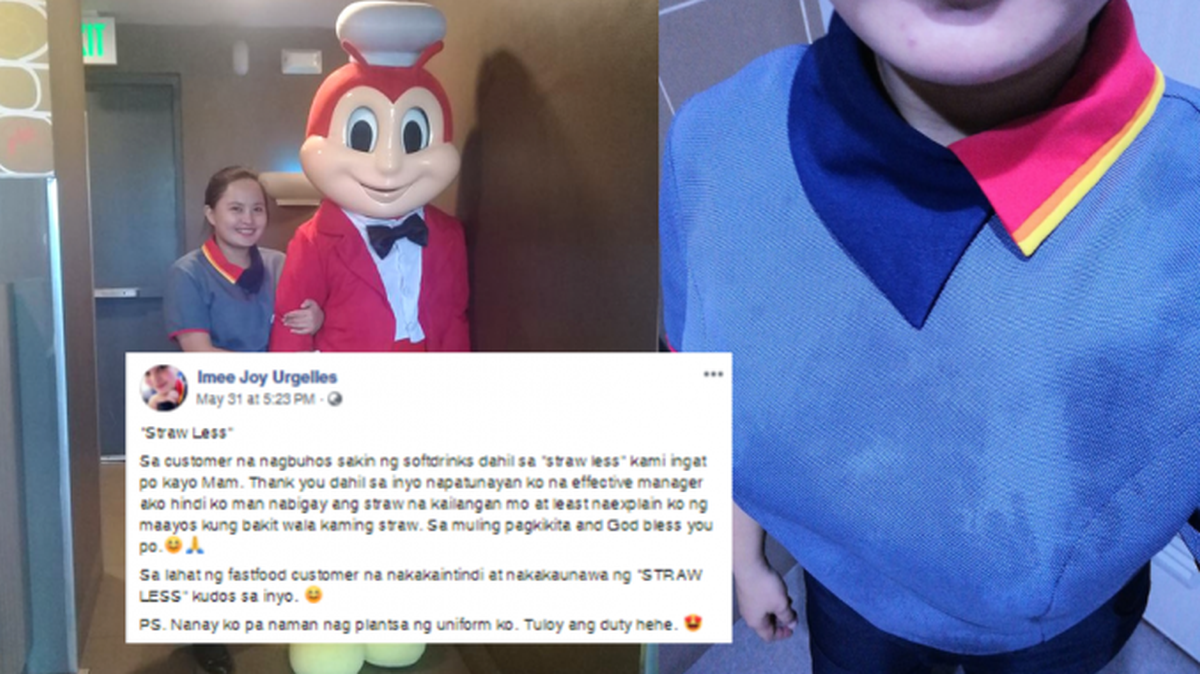 In a huge step forward to cutting down plastic waste, restaurants, cafes and bars across the world are singling out plastic straws – 8.3 billion of which pollute the world's beaches every year.
Last year, Starbucks announced their decision to phase out plastic straws in their 28,000 stores worldwide by 2020. McDonald's recently announced it will ban plastic straws in all its 1,361 branches in the UK.
However, the restaurant industry's efforts in pushing for sustainability and zero-waste through one of the best ways to prevent more plastic refuse from entering the ocean have not gone down well with customers in Philippines – the third biggest contributor of plastic waste in the world's oceans.
Recently, a fast food manager in the Philippines was humiliated by a customer for not providing a plastic straw in compliance with their straw less policy. In a Facebook post, Imee Joy Urgelles, manager of a certain Jollibee branch, shared photos of her uniform which was splashed with soda by a rude customer.
"To the customer who threw the soft drinks to my uniform earlier because of our "straw less" policy, Please take care. Thanks a lot because I was able to prove that I'm an effective manager and I was able to explain why we no longer offer plastic straws. Till next and may God Bless you," she wrote adding, "To all fast food customers who understand the straw less policy, kudos to you all. Work continues later."
Despite the humiliation, Imee expressed her gratitude to all fast food customers who understand the store's advocacy. Kudos to Imee for taking a stand and calmly responding to a horrible incident!