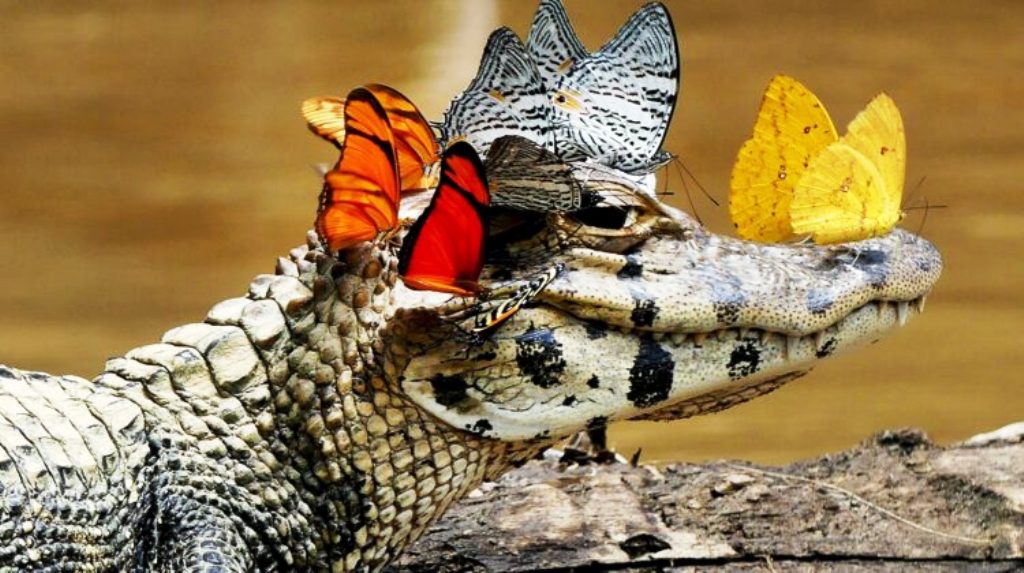 This caiman turned social media fans green with envy as he flaunted nature's version of the butterfly crown filter in these wonderfully timed images.
The reptile couldn't help but smile as he sunbathed on the bank of Peru's Los Amigos River, surrounded by a rainbow of beautiful butterflies.
In one photo, he angled his head in a conventional selfie posture, but he didn't need the assistance of the ubiquitous butterfly Snapchat filter that has been sweeping the internet.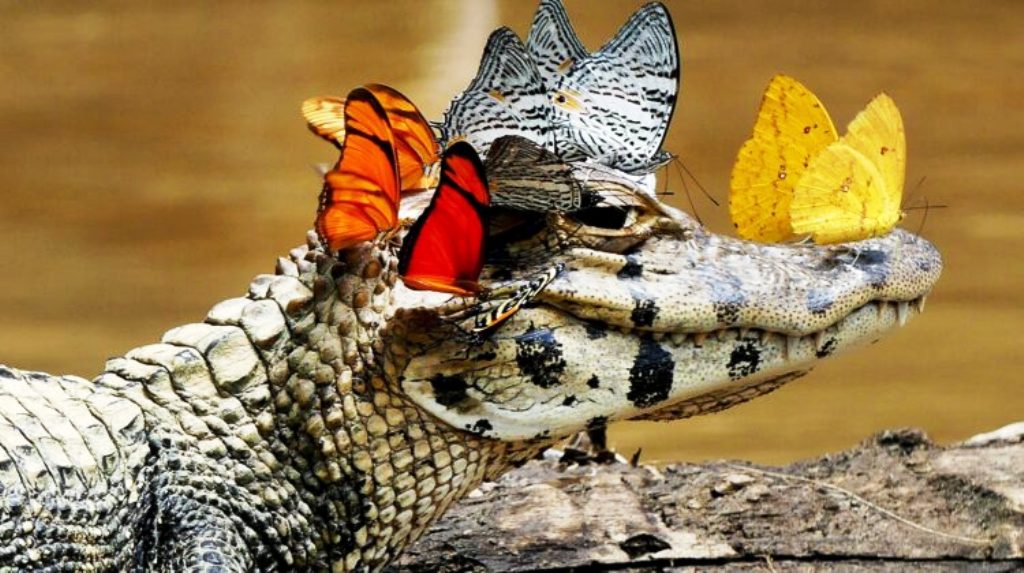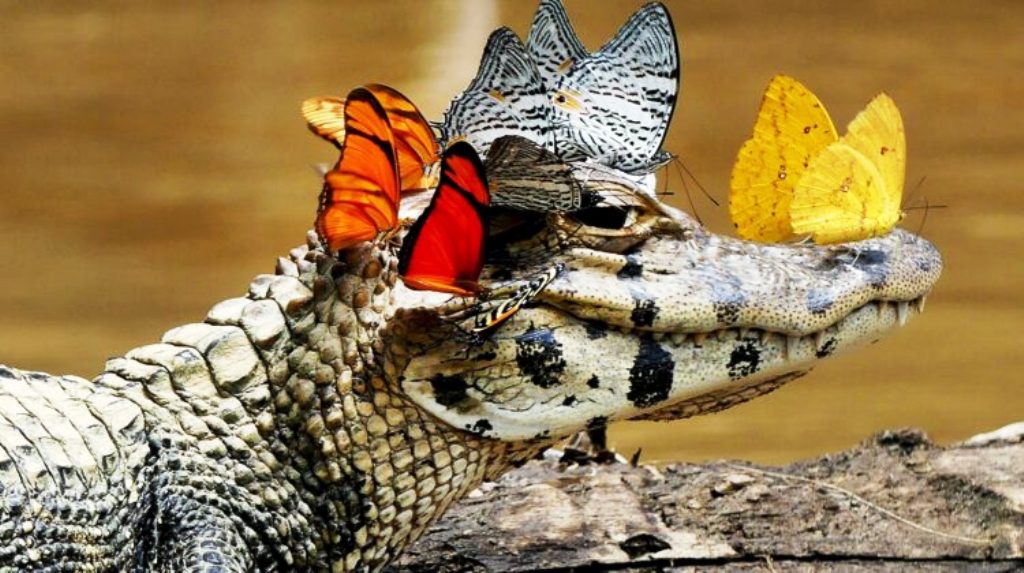 Mark Cowan, an Australian research scientist, captured the magnificent images while on a tour with his Michigan State University colleagues.
He denied Photoshopping the photographs, alleging that many of his coworkers observed the occurrence.
'When I have the time, I am a passionate wildlife photographer, largely for personal enjoyment,' the 55-year-old ecologist stated.
'My coworkers realised it was real since they spotted the caiman, but many others assumed it was photoshopped!'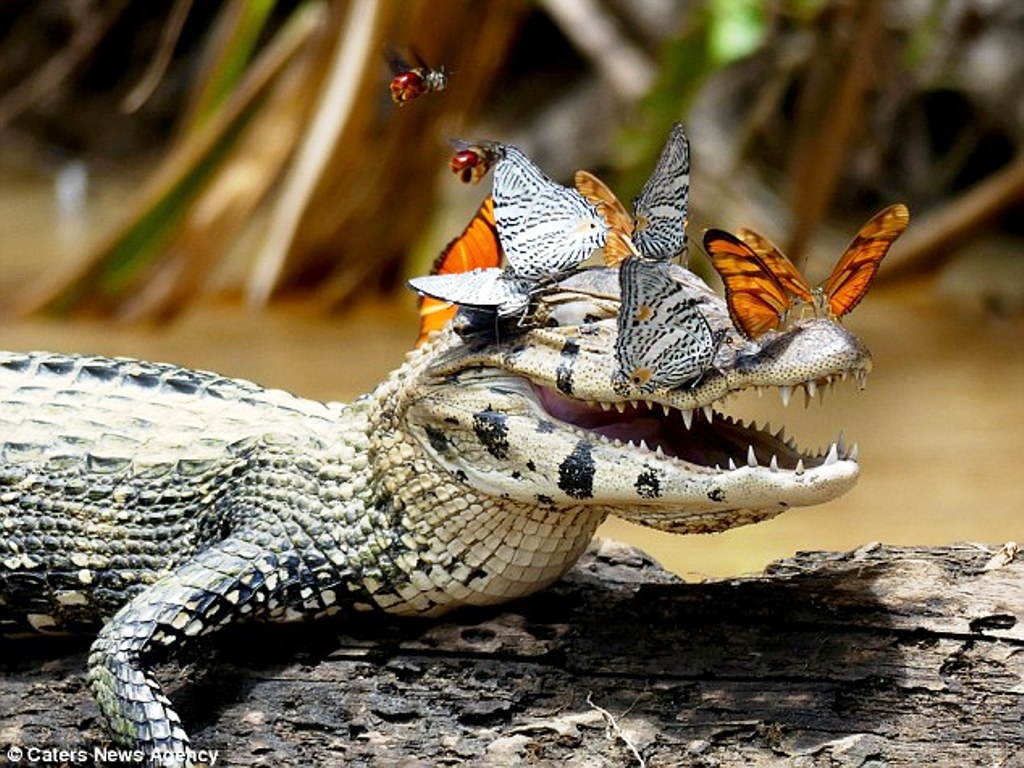 'My camera wasn't the greatest on the market, but it still captured a good picture.'
'I surely plan to visit the same region again in the future.'
When salts and minerals are short, bees and butterflies will feast on protein-rich crocodile tears, according to the New Scientist.
Caimans are reptiles that are related to alligators and crocodiles.
Puerto Rico, Cuba, Brazil, Ecuador, Peru, Colombia, and French Guyana are home to six caiman species.
Caimans live in swamps, flooded savannas, mangrove forests, and slow-moving rivers and lakes.
Almost all caiman species are vulnerable due to habitat loss and hunting.
They may grow to be 5ft to 20ft long and weigh between 220 and 1100lbs depending on the species.