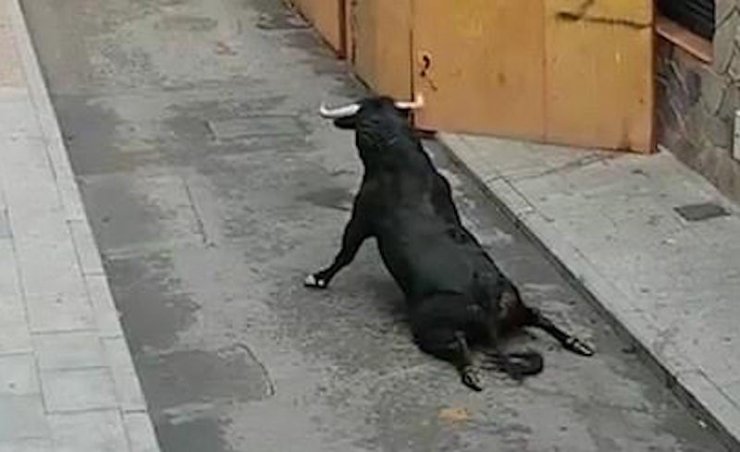 A huge bull was left dragging itself across the ground after it appeared to break both its hind legs during a festival in Spain.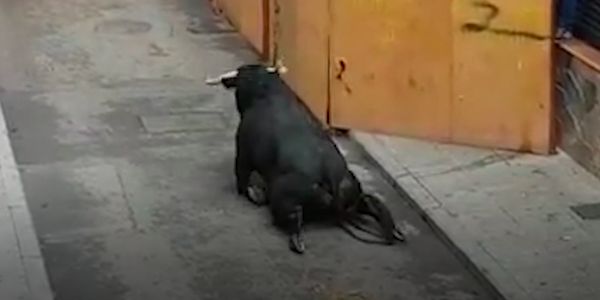 A video doing rounds on social media shows a bull in Spain breaking both his legs after the ramp was placed too high for the bull to be able to get down on its feet safely.
The heartbreaking video shows the bull inside a vehicle with a ramp too high. Before getting down, the bull hesitates for a few seconds before leaping to climb down.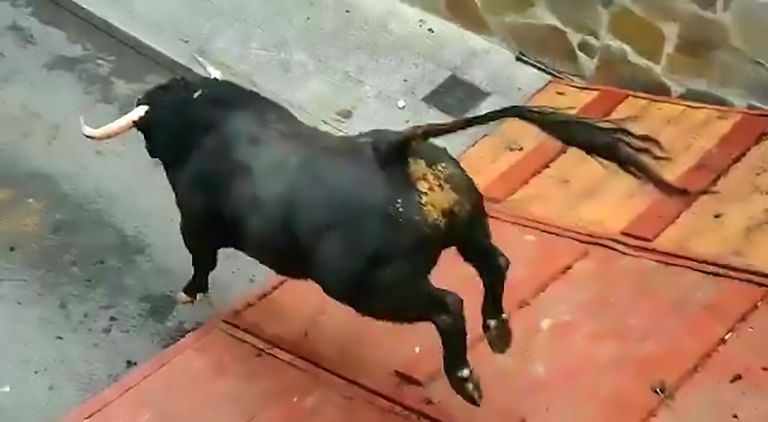 The animal is then left to drag itself by its front legs after failing to use its now-limp back legs several times. Reports suggest that those responsible for the bull had placed the ramp too high off the ground for it to get down safely. According to Spanish publications, the animal suffered two broken legs as a result of the mistake. The Animalist Party Against the Mistreatment of Animals (PACMA) shared the video of the bull jumping with their 211,000 followers on Twitter and called for cruelty to animals to end.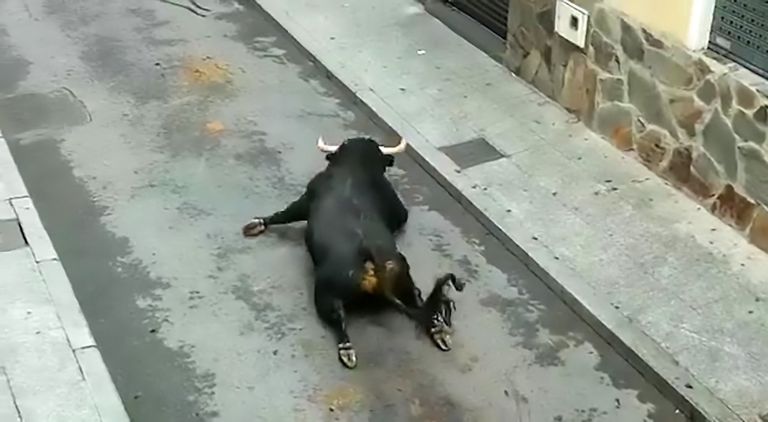 The animal was instantly injured from the impact with the floor and unable to stand up (Picture: CEN/PACMA)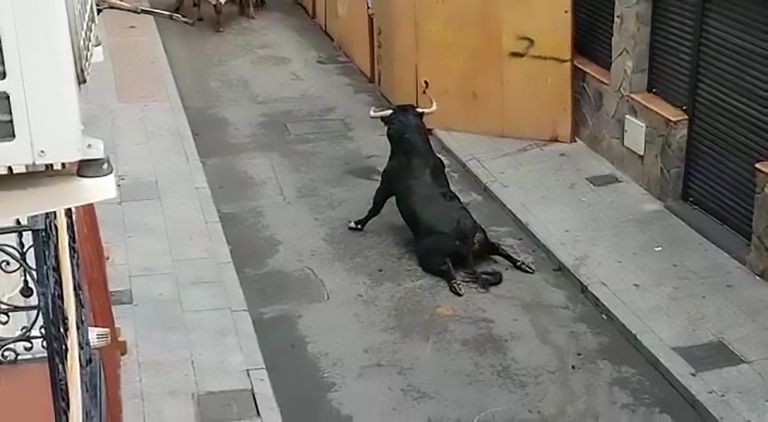 They have now reported the incident to the authorities as animal abuse and asked social media users to support a petition to change animal protection laws in Spain.
The video clip has since gone viral, garnering over 344,000 views online. 'How long are we going to continue supporting this?' one Twitter user known as Perdiciøn furiously commented. Another account supporting workers' rights wrote: 'When abuse of animals is the protagonist of having fun there is only one clear idea and it is that we have a lot of developing to do as a species.'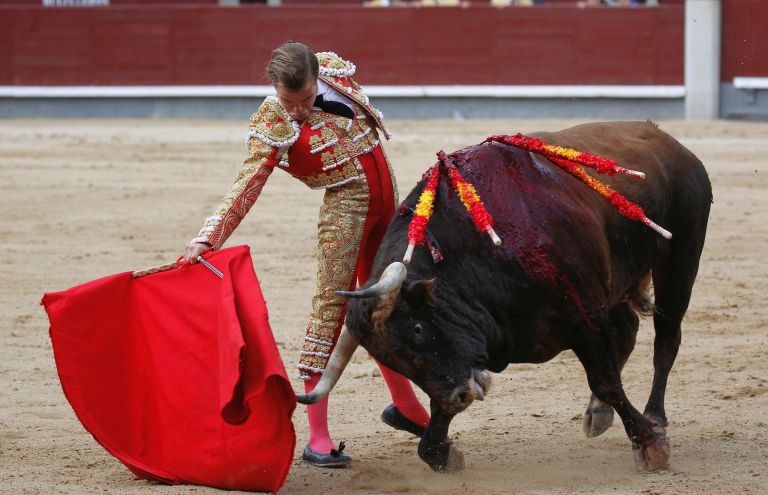 'Poor little animal I hate to do that to them. They are not guilty of anything to be mistreated like that,' said Alexa Centeno But others such as Twitter user Elena Garcia disagreed with the post, writing: 'Breaking its legs is not people's fault as it could have broken them there or in a field.' While Racquel Martinez argued: 'Bullfighting celebrations are traditional in art and culture… live and let live!' It is unclear whether the authorities are investigating the case or if the bull had to be put down due to its injuries.
This poor and innocent bull breaks his legs when leaving the place had it has been locked up, to harass and torture him.
Who has fun terrifying and harming non-human animals is a real monster.
This happened in Mejorada del Campo, Spain, where these aberrations are still allowed. pic.twitter.com/qso78Quqq5

— Ale Zapata (@AleZ2016) October 14, 2018