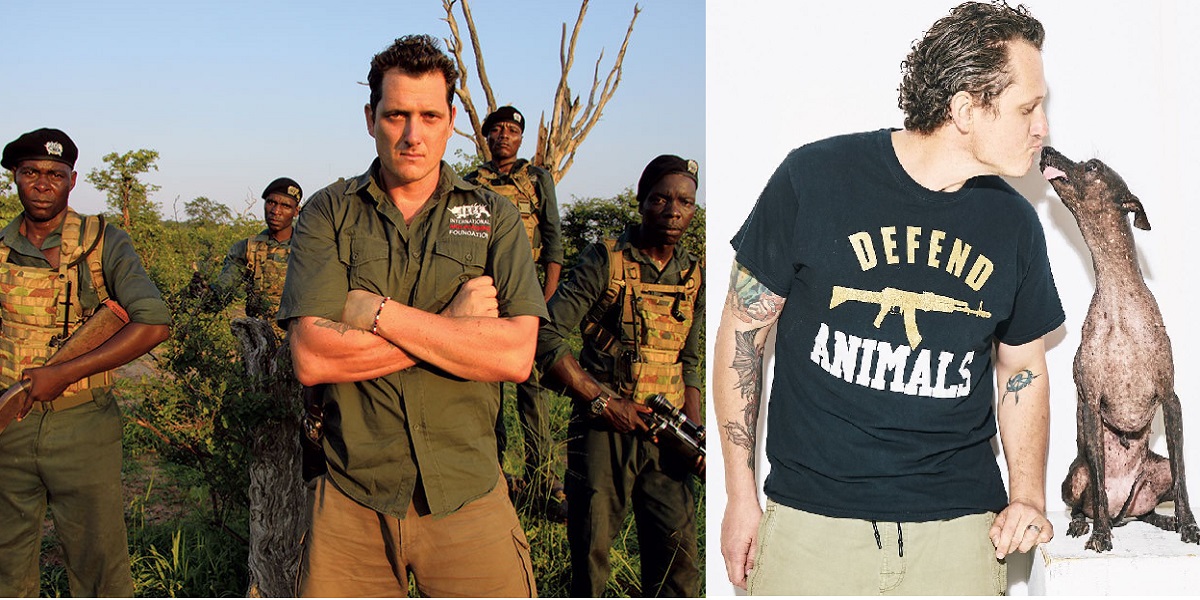 Damian Mander, an Australian combat veteran choose an unlikely career path after returning from his tour from the Middle East. With a variety of options in front of him, the former special ops soldier devoted his life and his training to help defenceless animals instead.
Mander, who spent time in the Tactical Assault Group-East (TAG-E)—a direct action and hostage recovery unit—before heading to Iraq, as well as serving as a special operations sniper in the Australian Army's Special Forces 2nd Commando Regiment, opted away from a life of leisurely retirement after duty and visited Africa instead.
For six months, Mander experienced the front lines of the illegal world of animal poaching. The journey through Botswana, Namibia, South Africa, Zambia, and Zimbabwe changed Mander's life forever. From then on in, Mander promised to protect the wild animals that had no means of protecting themselves.
"After Iraq I was looking for the next adventure and [a trip to Africa] just seemed like it was going to be a six-month thing to do. When I travelled around the continent, I was inspired by the work that the rangers were doing,' Mander said in an interview with LAD Bible.
"They have something really worthwhile fighting for: giving up everything, being away from their family for so long each year defending the natural world. I had just come from Iraq where we were looking after dotted lines on a map and resources in the ground and it made me reflect on who I was as a person."
Damian Mander, who had a valuable property portfolio back home, sold it off to fund his new project, the International Anti-Poaching Foundation (IAPF). The funds also helped to finance a ranger training academy in Victoria Falls, Zimbabwe.
His expertise is now used to train rangers in covert tracking, conducting ambushes, arresting poachers and preserving crime scenes. Mander also uses his military skills to win over hostile locals and educate them.
"Beyond the guns and ammo are the lessons I learned in Iraq that have really been the biggest benefit to what we do.
The ability to get the local population on side, get the hearts and minds, that's more important than anything else and it's something that we completely failed at in Iraq. We're able to take those failures from Iraq and turn them into a positive."
In Victoria Falls, all poaching attacks were halted thanks to the IAPF's efforts, and since its establishment, the Kruger National Park in South Africa has seen a 90 percent drop in rhino poaching activities. In 2016, the rate of poaching had dropped for the first time in a decade.
"The rate of incursions of poachers into Kruger National Park, about 75 per cent of those were attributed as coming from Mozambique into Kruger and with the operations established on that side of the border, that dropped to around 30 per cent, Mander said.
But it wasn't all easy, with locals violently challenging the organization.
"We had helicopters, drones, canine attack teams, military grade hardware [but] we had this ongoing conflict with the local population and while we might have won that battle overall, what we were doing was not sustainable.
We were saving rhinos and we were having a war with the local population on a continent that is going to have two billion people on it by 2040."
This challenge was confronted by integrating female rangers into the IAPF team. Now, the women, many of them victims of violence and sexual assault, are the strongest elite force within the foundation. As it stands, the female elite forces have conducted 140 successful arrests.
But the fight doesn't stop here, Mander says.
"We sit here talking about different species going extinct, but the reality is if we don't look after this one beautiful backyard we've been given it's not the elephant or the rhino that's going extinct: it'll be us.
We need to decide if we want to be part of the future and if we do, we need to make changes."