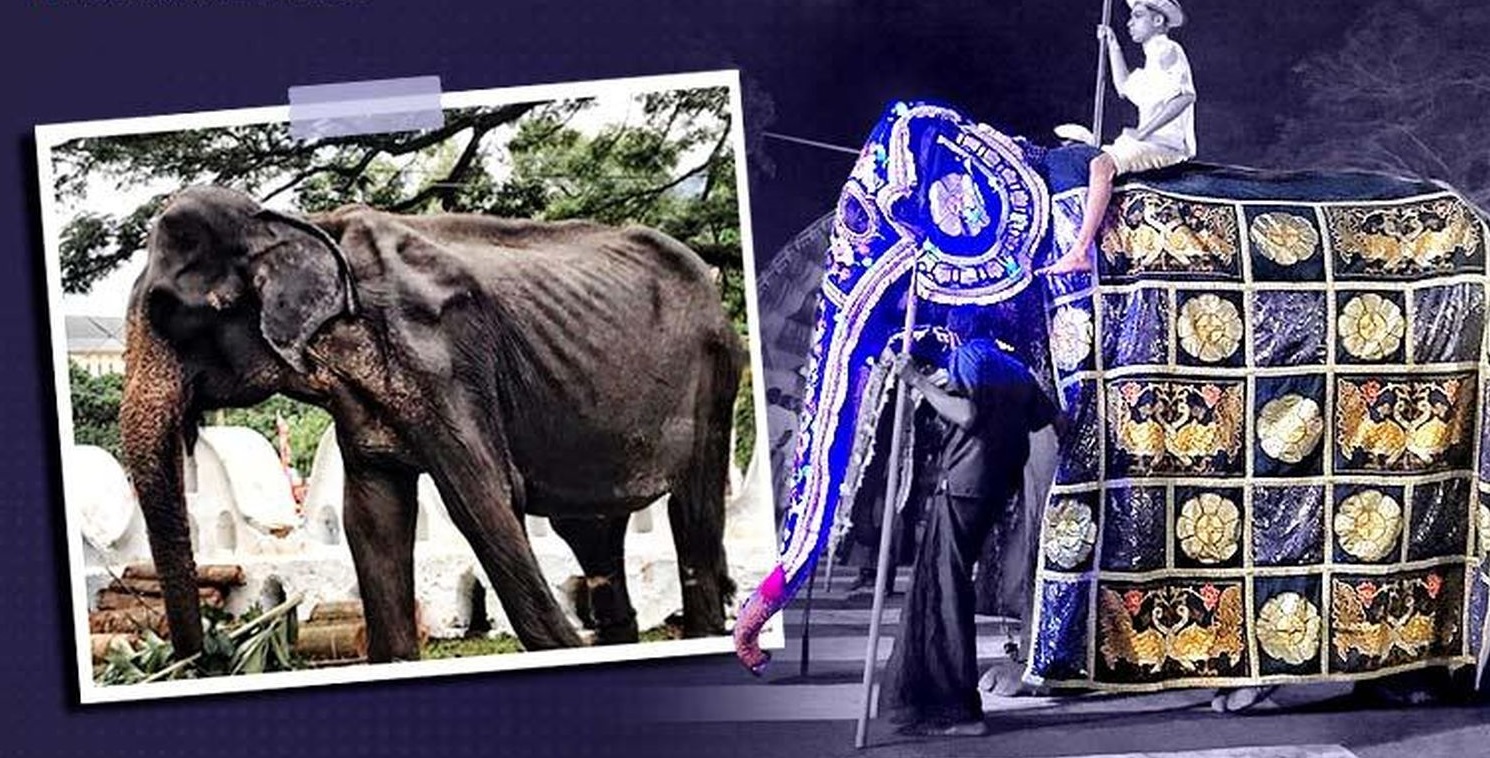 Horrific images of a starving 70-year-old elephant, covered with a colourful costume to hide its old and bony body, being forcefully paraded at the annual Esala Perehara (a Buddhist religious festival) in Sri Lanka have emerged leaving animal lovers aghast.
Tikiri, one of 60 elephants made to work for 10 consecutive nights at the Perahera Festival, was forced to take part in a lengthy parade despite her poor health and weakened body. The photos were initially shared by the Save Elephant Foundation, an animal charity that helps to rescue and care for captive elephants across Asia. Their Facebook post detailed the torture meted out to Tikri urging people to write to Sri Lanka's Prime Minister, Ranil Wickremesinghe, to "end this cruelty":
According to The Sun, Tikiri was shackled every night at the Temple of the Sacred Tooth Relic in Kandy while joining a parade at the Perahera Festival, one of the oldest and grandest of all Buddhist festivals featuring fire-breathers, dancers and lavishly decorated elephants.
A spokesperson for the Sacred Tooth Relic told Metro that they "always care about the animals" while hosting such festivals, adding Tikiri suffers from a 'digestive ailment' which allegedly 'prevents her from putting on weight'.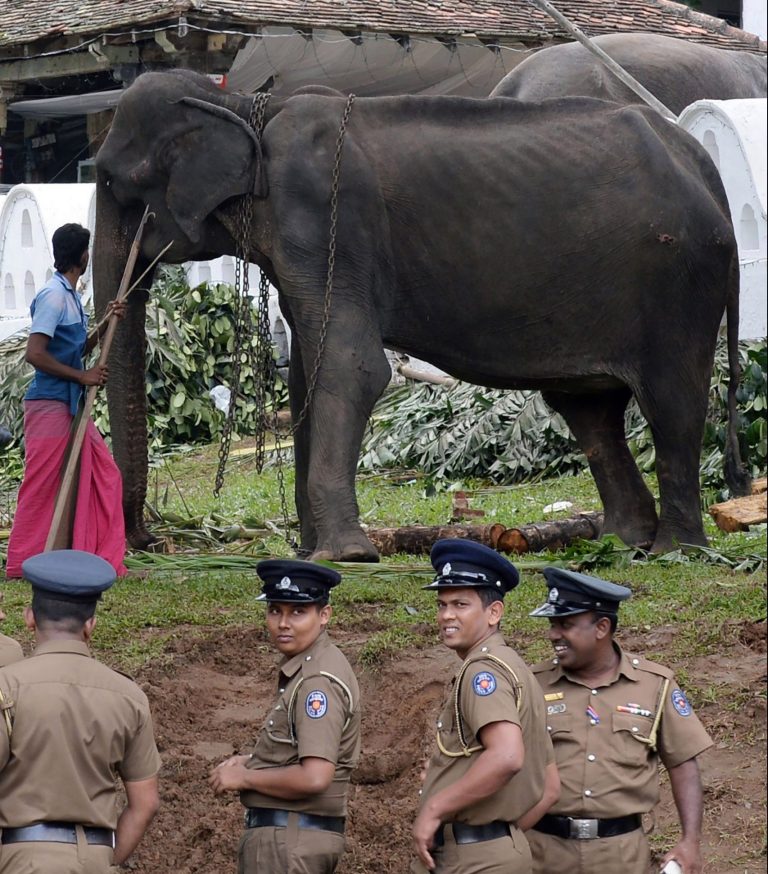 However, after a howl of protests, Sri Lanka's tourism and wildlife minister John Amaratunga ordered wildlife authorities to investigate how an ailing Tikiri was forced to walk miles every night.
"I have been informed that the elephant collapsed yesterday," the minister said in a statement. "Considering what has transpired, I have ordered officials to initiate an inquiry and ascertain how and why an elephant in such poor health was used in the perehara (pageant) and to take necessary action against those responsible."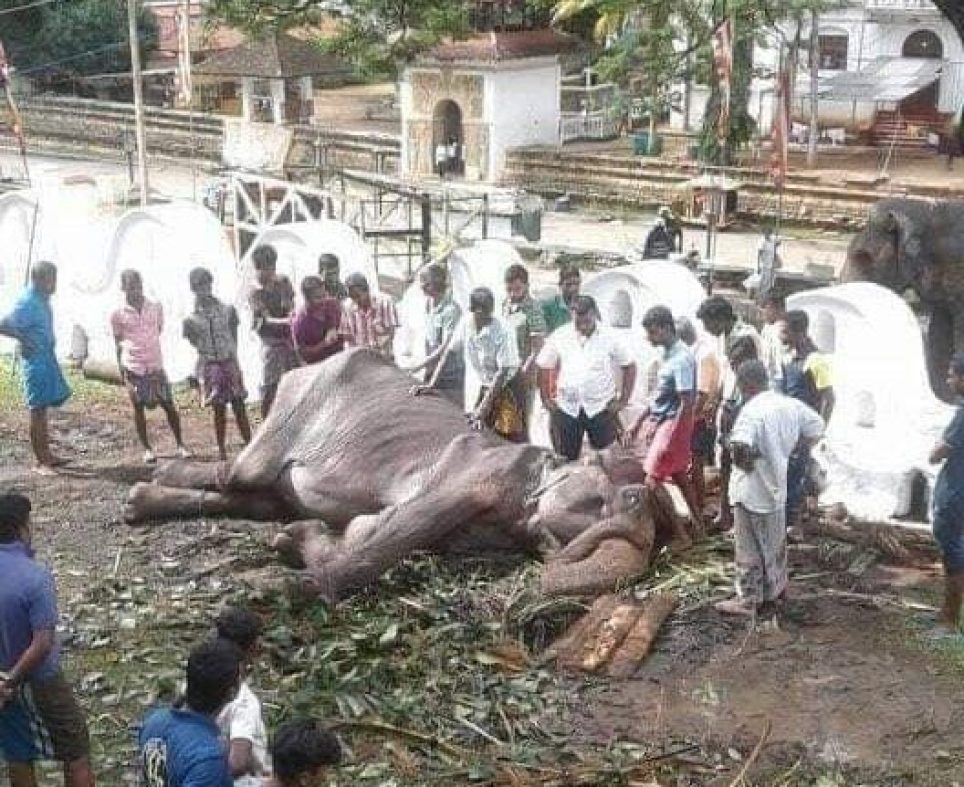 Organizers were also forced to withdraw her from Wednesday's finale which involved dozens of other jumbos.
Jayantha Jayewardene, Asian elephant expert Jayantha Jayewardene described the animal's treatment as inhumane. "Obviously the animal is severely under-nourished, it is close to death," Jayewardene told AFP. "Owners parade their elephants to gain merit for themselves and not for the animal. This should never have been allowed."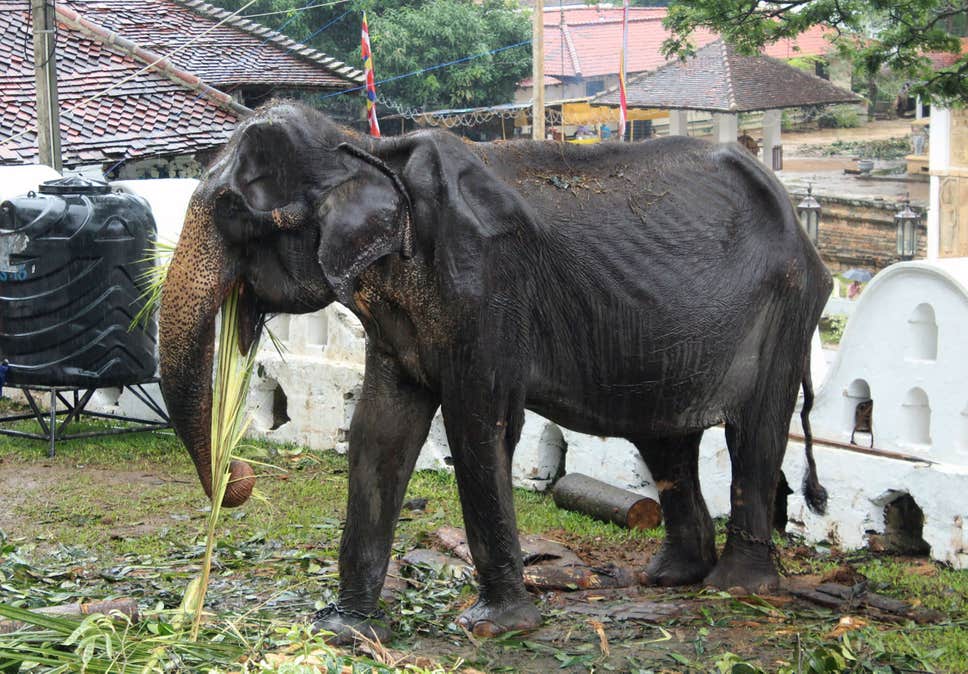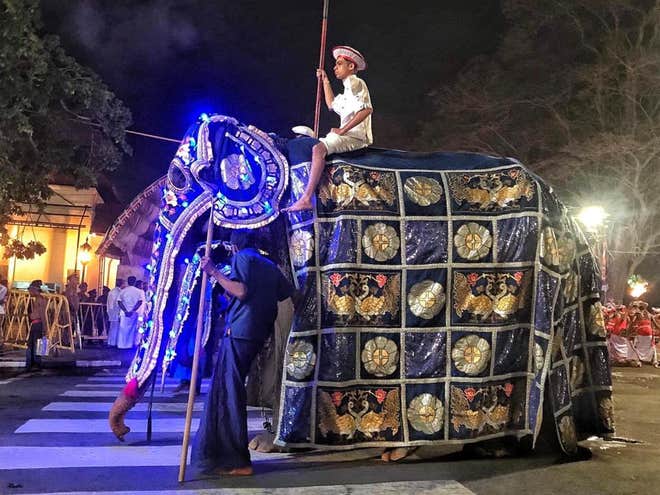 According to the World Wildlife Foundation, Asian elephant numbers have dropped by at least 50% over the last three generations, and they are still in decline today. It is estimated that there are only 40,000-50,000 left in the wild, and the species is classified as endangered.