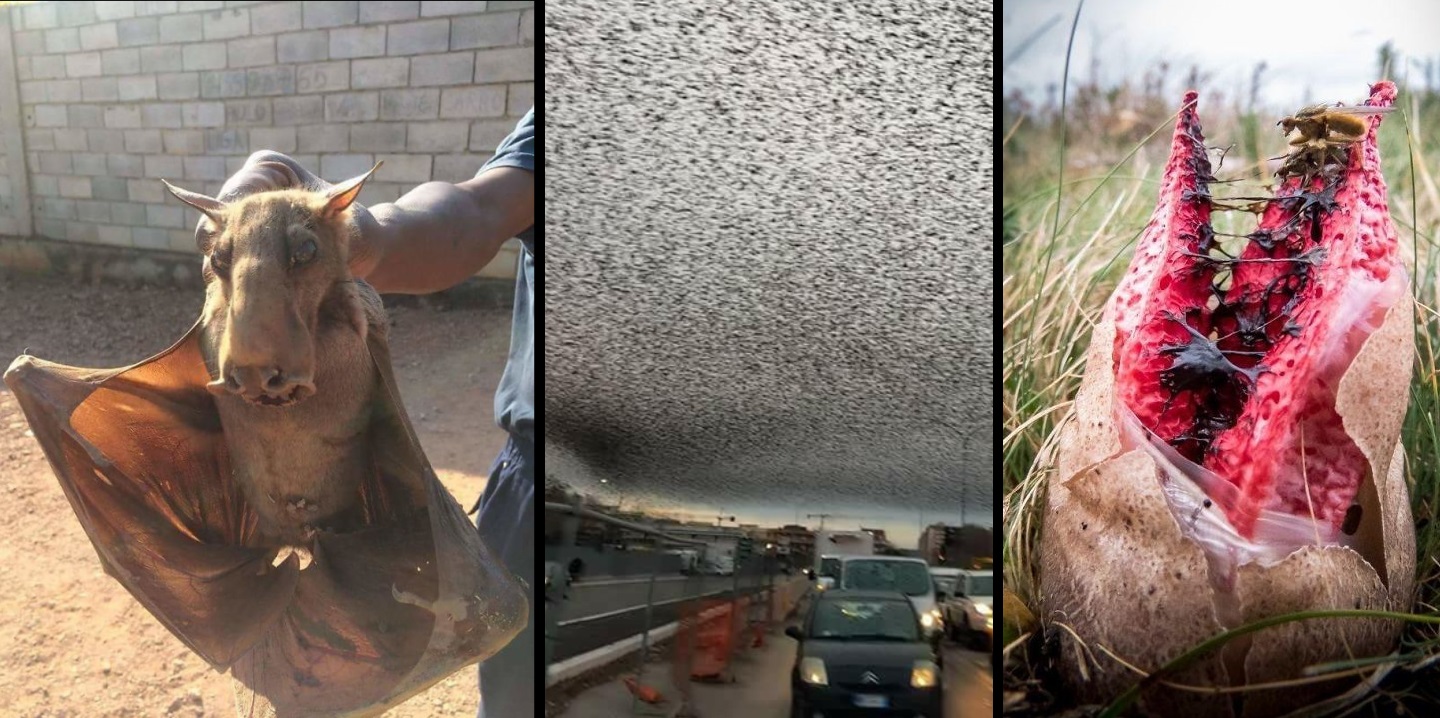 Nature is something that both is the only reservoir of life and everything that sustains us, all that is, and it's something that has aspects of brutality.However, the brutality of nature shouldn't be exaggerated in some Darwinian, solipsistic, nihilistic view about how nature is inherently predatory. It isn't.
Parasites and predators are some archetypal feature of our existence here on Earth. For some reason, life forms prey on other life forms. Sometimes life chooses to feed on seemingly less-pain-feeling life forms, like plants. Either way, for some reason life has to consume life, and plants have to consume sunlight, water, and nutrients.
If you think about the enormous scope of different types of life on Earth, imagining a universe not teeming with life on other planets seems insane.
Here are 27 photos that illustrate the "NOPE" you may sometimes find in nature.
A LIZARD EATING A COCKROACH ALIVE ON A HOUSE PORCH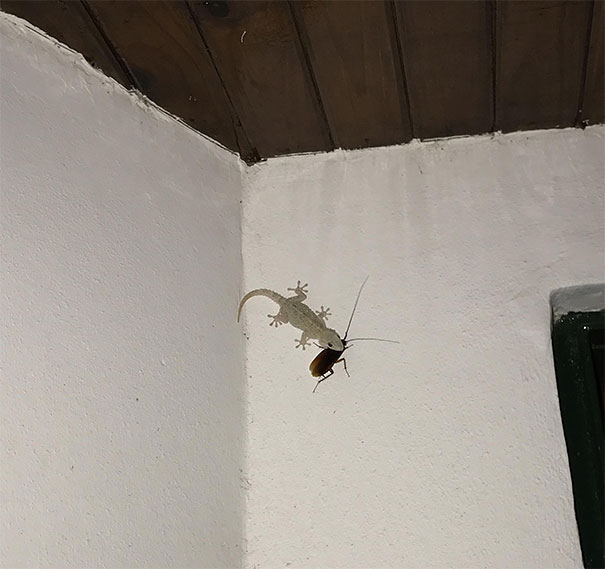 ARTICULATED COBRA SKELETON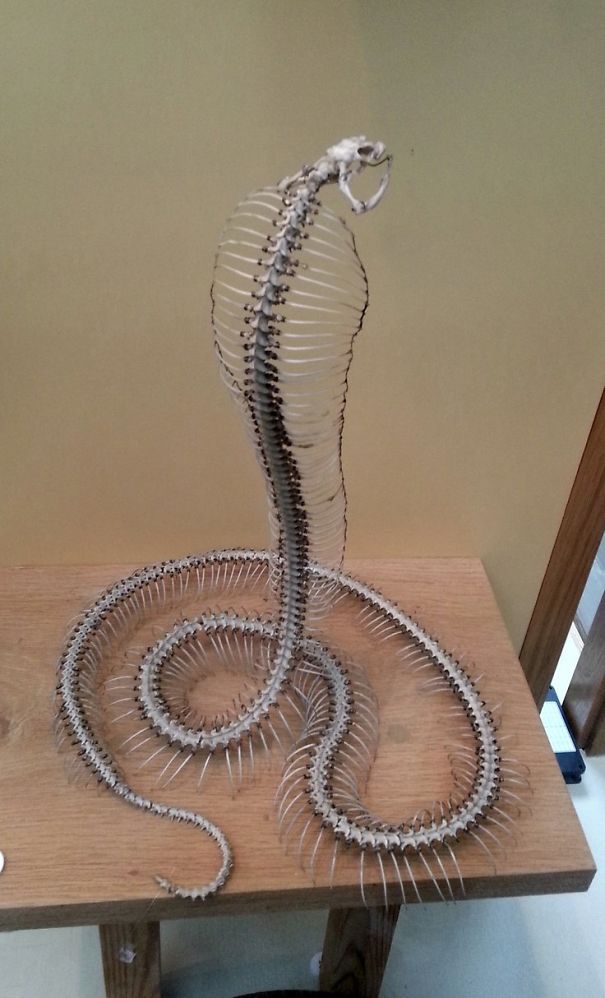 BLACK SWALLOWER DIED TRYING TO EAT A FISH 4 TIMES ITS SIZE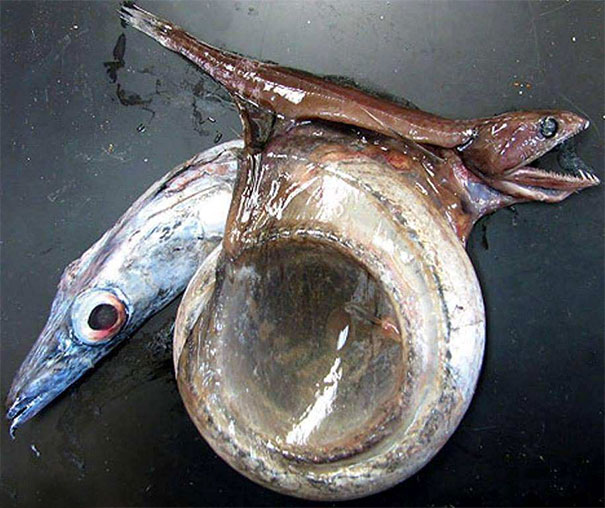 "RENOVATING" SOME FLOORS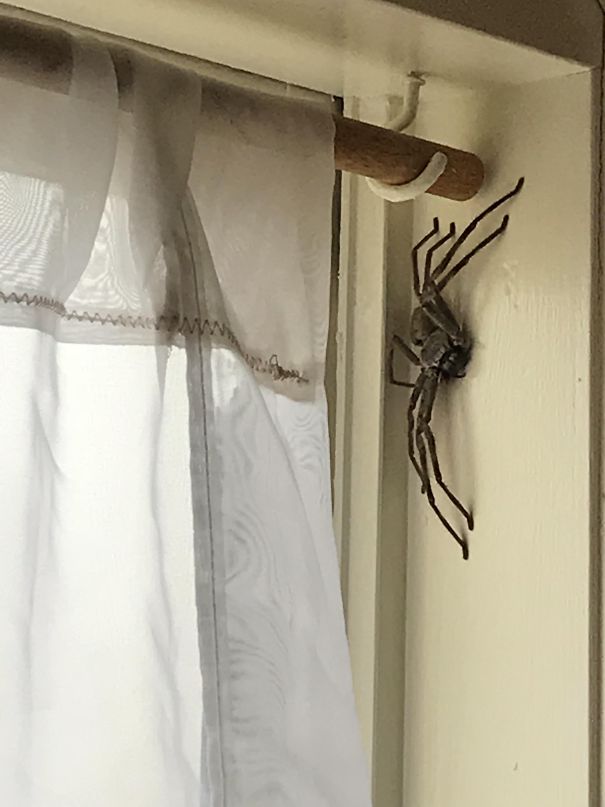 A LEOPARD SEAL PEERING THROUGH A VEIL OF PLANKTON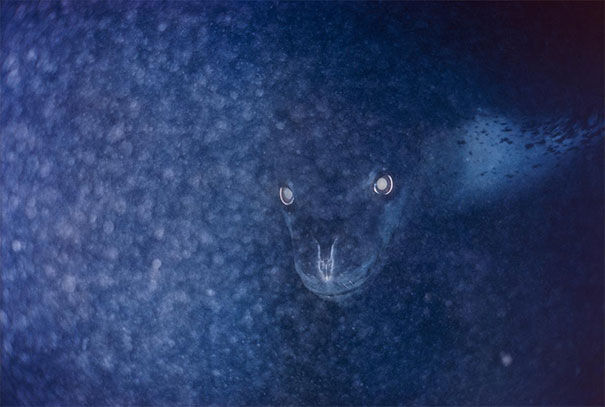 ACTUAL ACID SPITTING ANTS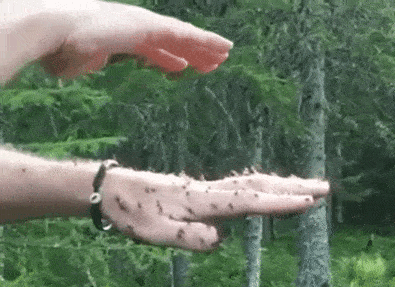 DEER SKULL AFTER SOAKING IN WATER FOR OVER A YEAR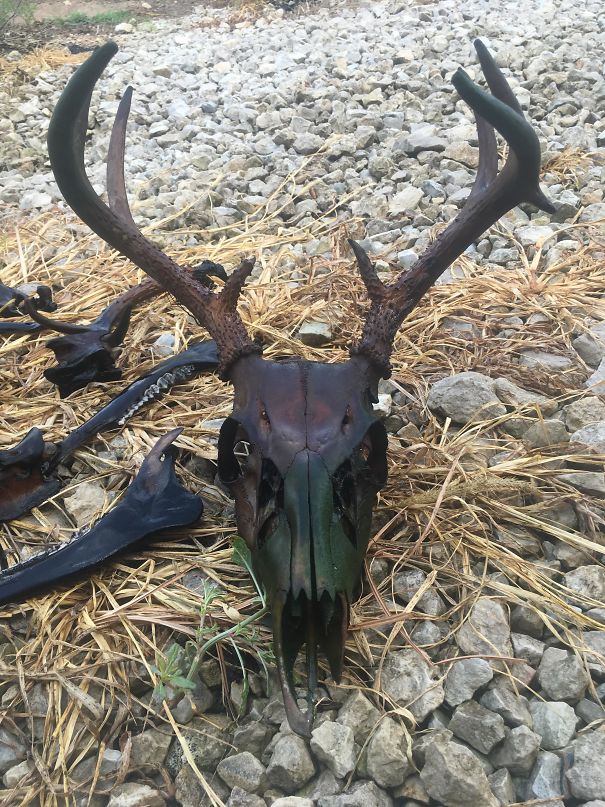 THESE PLANTS LOOK LIKE TINY HANDS
THE CLATHRUS ARCHERI FUNGUS RESEMBLES STRANGE LOOKING METAL TENTACLESEMERGING FROM AN ALIEN EGG WHEN IT BLOOMS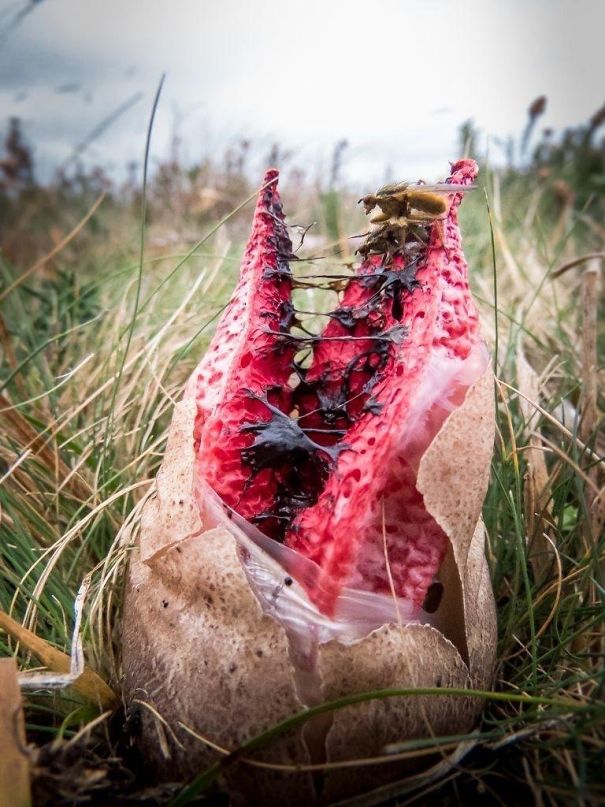 THIS FROG CAUGHT A SPIDER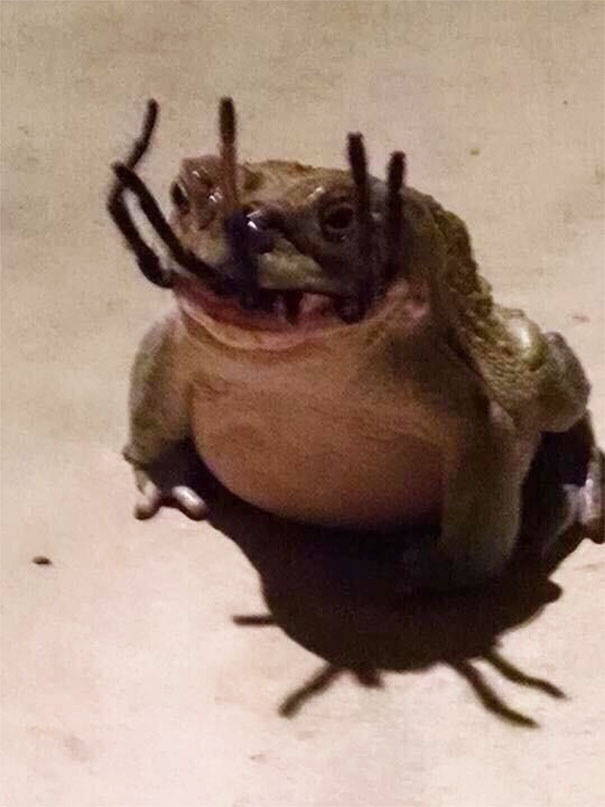 THIS IS A HAMMERHEAD BAT. SOME SAY IT IS THE CREEPIEST ANIMAL THEY HAVE EVER SEEN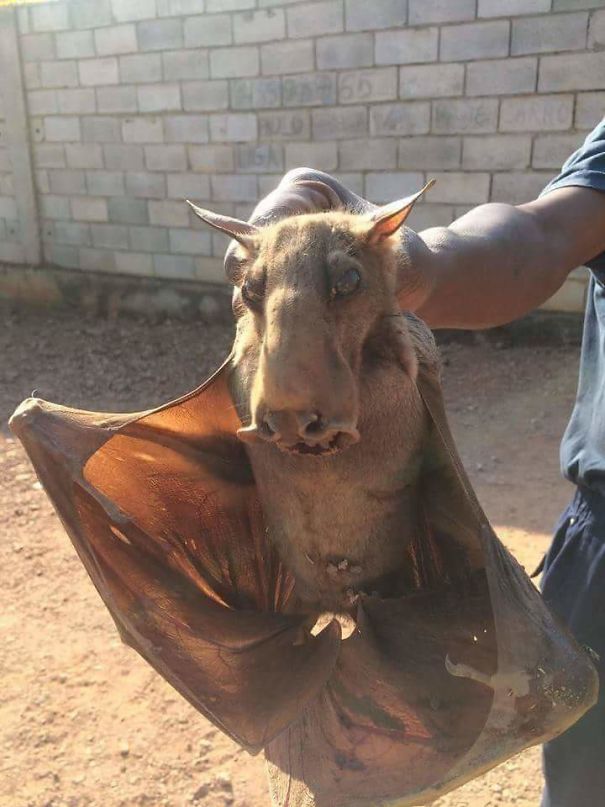 MAKE SURE YOU CHECK THE TOILET IN AUSTRALIA. JUST KIDDING, THERE'S NOTHING DANGEROUS ABOUT AUSTRALIA.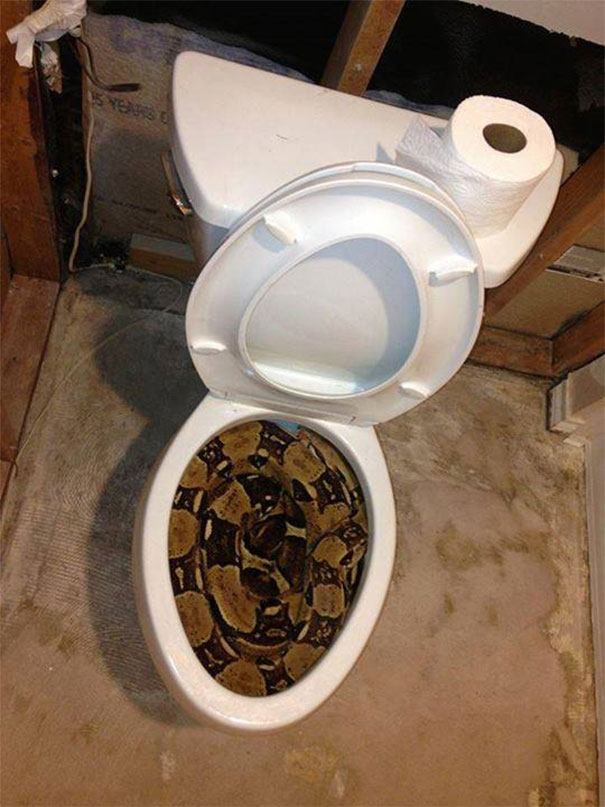 THIS LOOKS LIKE IT CAME FROM HELL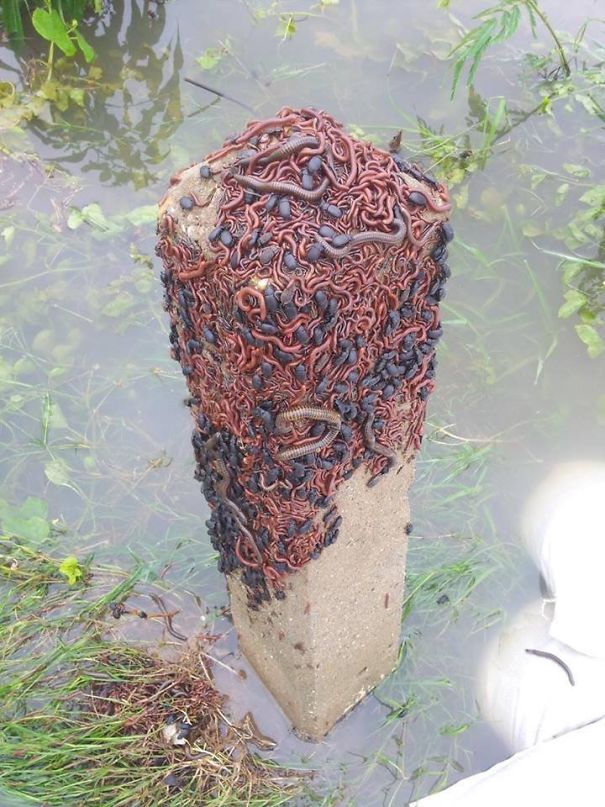 THE EYES AND TEETH OF A SCALLOP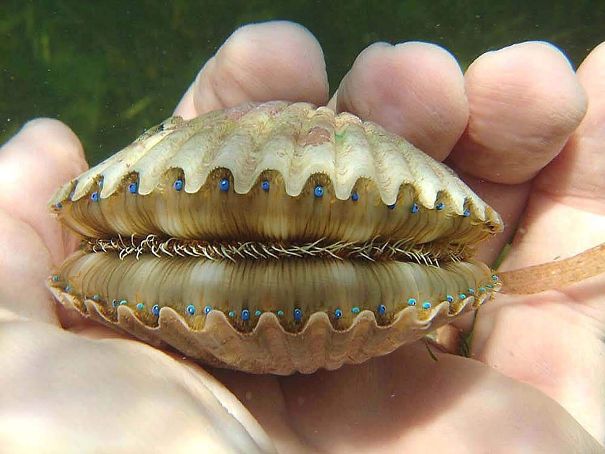 THIS GECKO ATE HIS OWN TAIL

SNAPDRAGON SEED PODS LOOK JUST LIKE SKULLS
RECOGNIZE THE WRAP AROUND SPIDER, NAMED FOR ITS ABILITY TO FLATTEN ITSELF AND WRAP ITS BODY AROUND TREE BRANCHES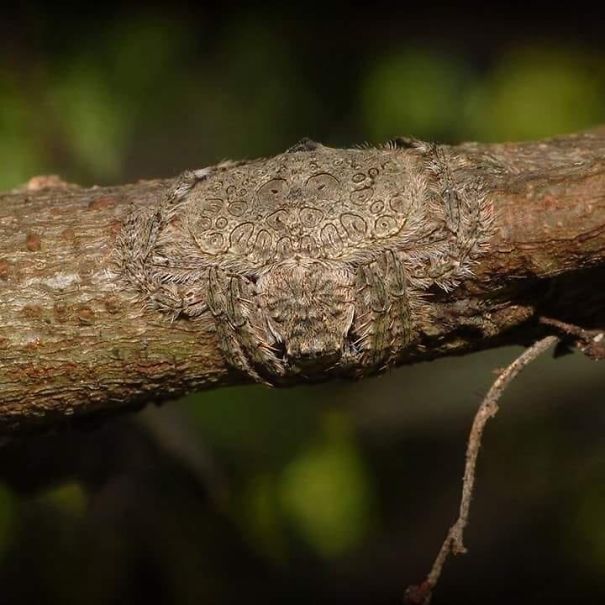 XYLARIA POLYMORPHA, ALSO NAMED DEAD MAN'S FINGERS, IS A SAPROBIC FUNGUS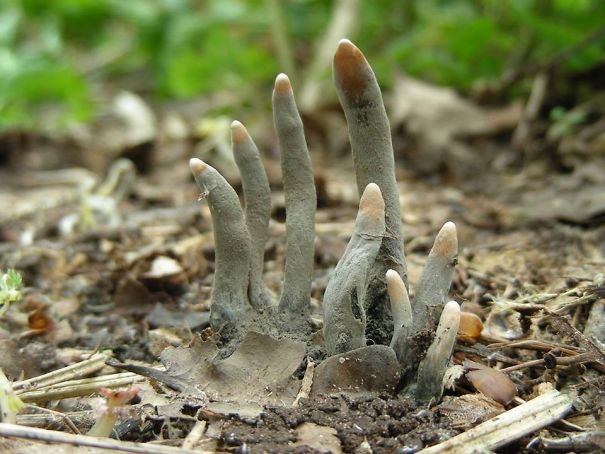 BIG PIECES OF SEAWEED IN THE WAVES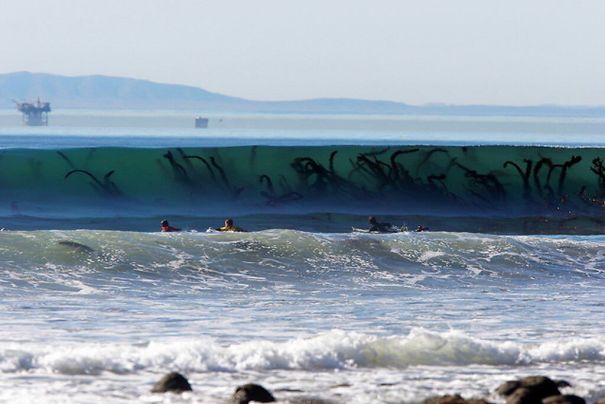 A FIREFLY JUST CONTINUED ON FLASHING AFTER BEING EATEN BY A FROG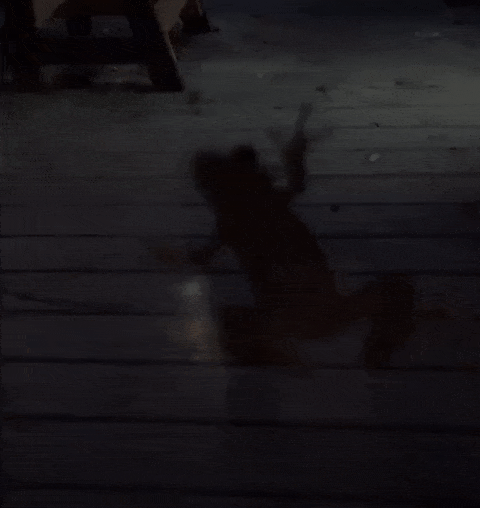 THE SKELETON OF A PUFFER FISH IS PRETTY DAMN SHARP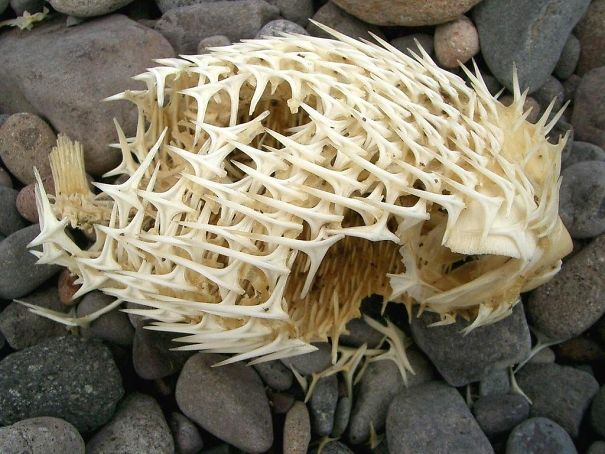 THIS HAPPENED IN ROME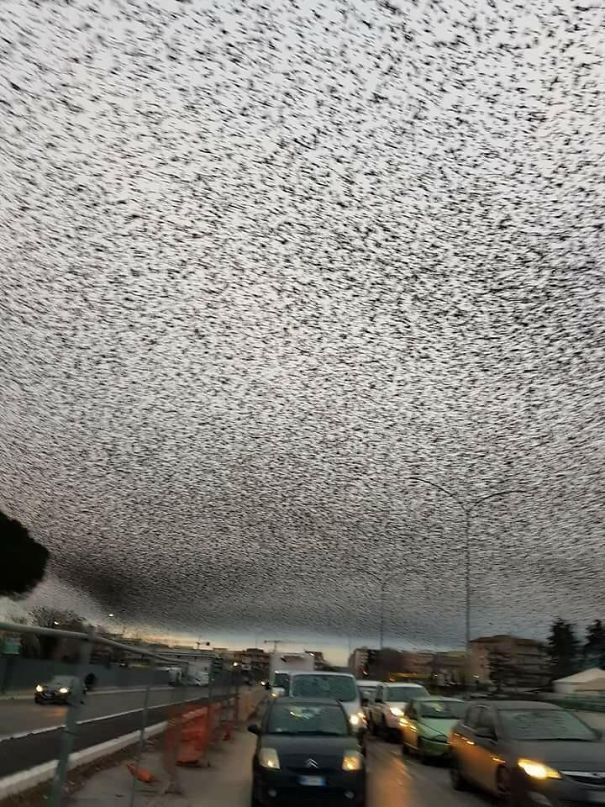 THIS SPIDER IS AN INCREDIBLE PROTECTOR AGAINST MOSQUITOES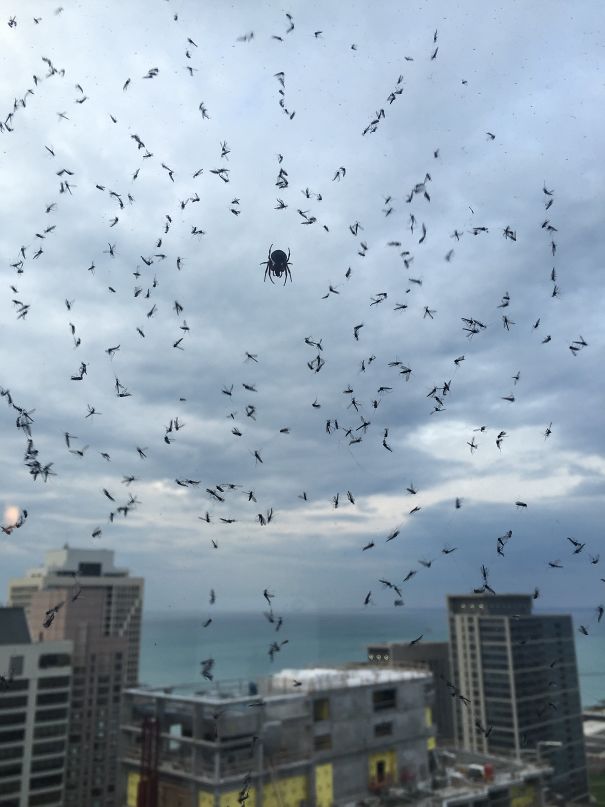 NATURE CAN BE SCARY…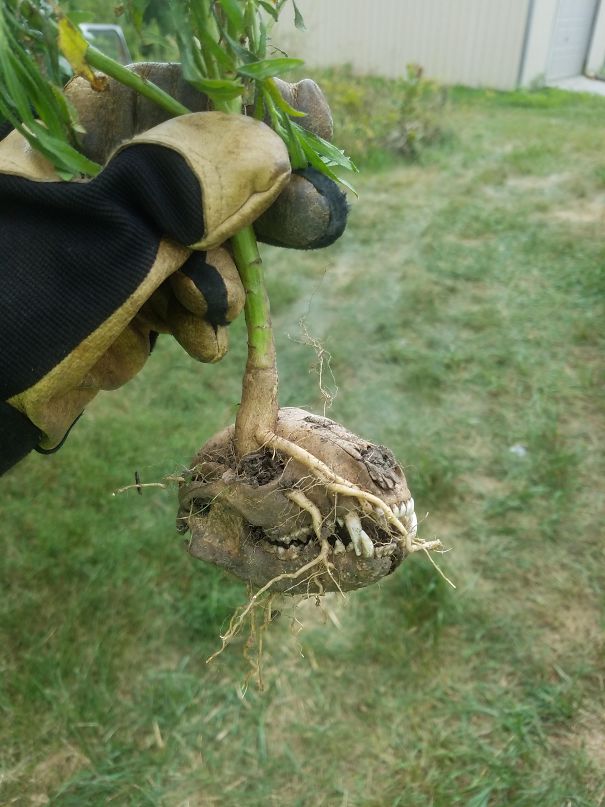 A TOILET AFTER A FLOOD. DON'T FLUSH THE FROGGIES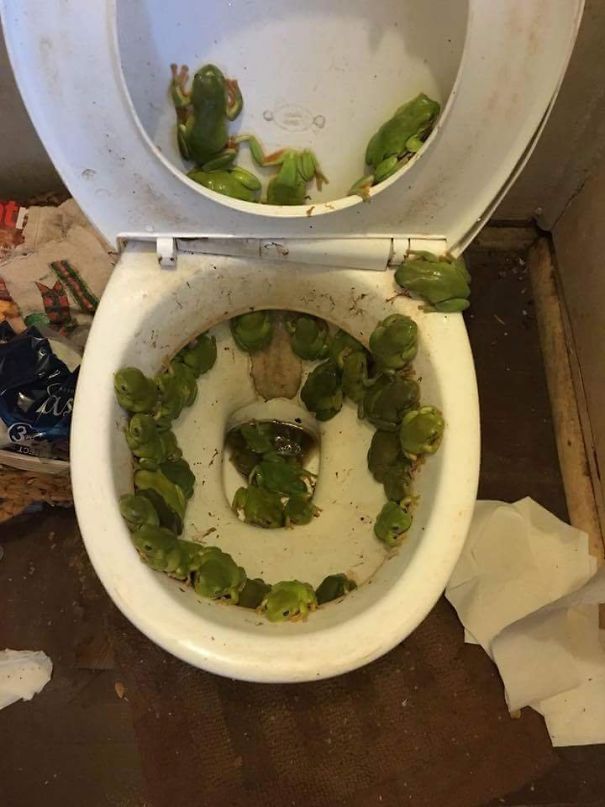 THIS FROG WAS FOUND DRIED UP AND WITHERED OUTSIDE A STORE. THE STORE MANAGER SAID, "LET'S TRY SPLASHING SOME WATER ON IT," AND THEY SAVED ITS LIFE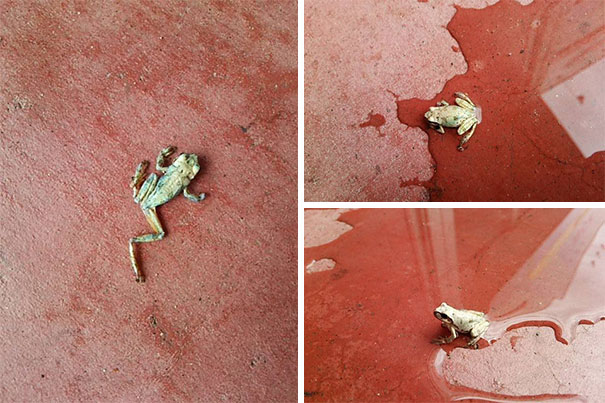 Some people may say "NOPE" about nature, but is it really that scary? What is really to fear but fear itself, with the exception of naivete and a lack of defense in a person?
People need to connect with nature nowadays, despite the potential discomforts or difficulties associated with it. Self sufficiency is becoming damn near illegal because humanity is no doubt on a spiraling path away from nature, toward something very synthetic and ugly.
So fear nothing and reconnect with nature.